Support for this exhibition and related programs is made possible by Creative New Zealand, W.L.S. Spencer Foundation, The Christensen Fund, Lion Foundation, Investment New Zealand, New Zealand Trade and Enterprise, Tourism New Zealand, Millennium Hotels and Resorts, Jenny Gibbs, and Harriet Friedlander.

United Airlines is the airline sponsor for Paradise Now?

Additional support has been provided by the British Council for Mohini Chandra's travel, by Arts ACT for Ruth Watson's new work and travel, and by Tjibaou Cultural Centre for Denise Tiavouane's travel.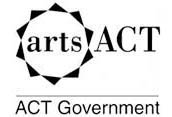 Support for the Asia Society's Cultural Programs is provided by the Friends of Asian Arts, The Starr Foundation, Doris Duke Charitable Foundation, Blanchette Hooker Rockefeller Fund, Mr. and Mrs. Robert M. Beningson, Altria, American Express, and the New York Council on the Arts.