The photos below link to interactive panoramas of the West Rongbuk Glacier on the north face of Mount Everest and the Baltoro and Godwin-Austen Glaciers near K2.
For best viewing, activate the "Full Screen" option after clicking through to the panorama. Use the "Timetravel" button to see what the glaciers looked like when Major E.O. Wheeler and Vittorio Sella took the same panoramas in the early 1900s.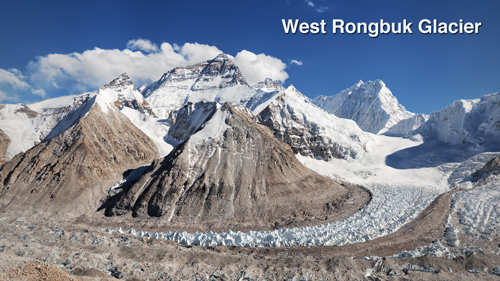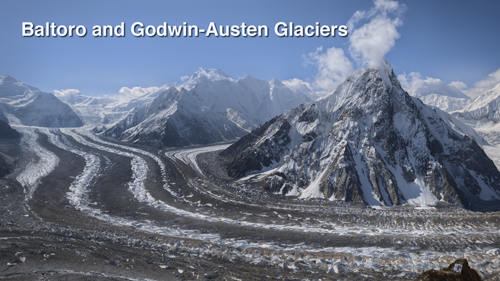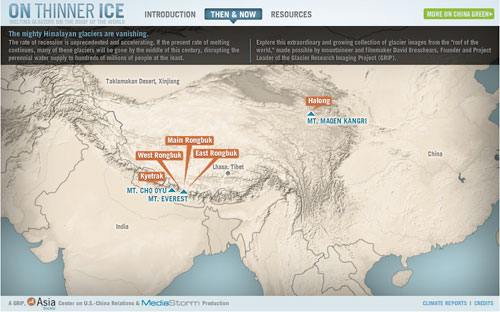 "Then and Now" photographs with interactive map.
Contemporary panoramas photographed by David Breashears. Interactive gigapan technology developed and hosted by Christian Bloch. On Thinner Ice developed for GRIP by MediaStorm.