Delegates

Zizi Azah Binte Abdul Majid
Zizi Azah Binte Abdul Majid is the Artistic Director of Teater Ekamatra. Teater Ekamatra is Singapore's leading Malay theatre company, which produces contemporary Malay theatre that addresses social and community issues. Effectively bilingual in English and Malay, Ms. Majid is both playwright and theatre director and has helmed theatre productions in both languages. A leading figure of a new generation of theatre professionals, her plays have been nominated for Best Script, Best Actress, and Best Sound Design awards at the Singapore Life! Theatre Awards. In 2009, she was the curator for the Writing for Stage component of the Singapore Sun Festival. Aside from her work as a theatre artist, Ms. Majid also lectures in 2 of Singapore's leading arts schools, Lasalle College of The Arts and Nanyang Academy of Fine Arts. Subjects she teaches include Theatre Structures and Forms; Dramatic Literature and Singapore Theatre Scene. As an artist, she is interested in creating work that is emotionally poignant and resonant and, she is in constant search for a universal truth. Her plays are known for being both imaginative and unexpected, with settings that are often non-naturalistic and border more along the styles of magical-realism and absurdism. Her plays frequently deal with social-political issues. Issues she has written about include: the plight of lower middle-class Singaporeans, the Israeli-Palestinian conflict, and gender inequality as well as consumerism and the rat race.

Miu Hing Alice Au
Miu Hing Alice Au leads the Heidrick & Struggles's CEO & Board Practice and Private Equity/VC sector in Asia Pacific. She has led the rebuilding and expansion of the Hong Kong office from 2000 to 2007. Ms. Au started her career as a semiconductor engineer at Digital Equipment Corporation in the U.S. She subsequently joined McKinsey & Company in New York as a management consultant, advising Fortune 100 clients on strategic, organization, and technology issues. She later joined International Paper Company in New York in Corporate Development, and was responsible for leading cross functional teams in negotiating numerous acquisitions in North America, Europe, and in Asia, completing six acquisitions and one divestiture. She returned to Hong Kong in 1993 to put a China fund together and consulted for midsize U.S. companies on their China entry strategies. Alice has been in the search business since 1995. She took a one year leave from the search business in 1999 to head up Strategic Planning & Special Projects and E-Commerce at AsiaContent.com, which successfully listed on NASDAQ in April 2000. Alice graduated from Yale University in 1981 with a Bachelor of Science in Chemical Engineering and an MBA from Harvard Business School in 1986. She speaks English, Cantonese and Mandarin. She is also a member of the Shanghai Federation of Youth.

Alexandra Bach
Alexandra Bach has been with Novartis for the past 15 years. Since joining the company, she has worked in a variety of positions and functions within the Pharmaceutical division (positions to note: International Project Leader of Global Drug Development Teams, Global Head of Strategic Planning and Operations in Translational Sciences, VP of Pharma Development Learning). In 2009, she joined the Vaccines Division as the Global Head of Project Management. Most recently, she has moved to China as the Head of Project Management, China Integration Office. Ms. Bach has MBAs from both Columbia Business School (USA) and London Business School (UK), Masters of Science in Nutritional Sciences from both the University of Wisconsin-Madison (USA) and the University of Giessen (Germany), and a Master's Certificate in Project Management from the George Washington University (USA). She is also a Project Management Professional (PMP) with the Project Management Institute.

Deepali Bagati
Deepali Bagati is a senior advisor to Catalyst and is engaged in developing knowledge products on women's status in India. Previously, as a Catalyst employee, she was responsible for overseeing research on workplace challenges for women of color and developing solutions for building more effective and inclusive work environments. Dr. Bagati co-led the Women of Color in Professional Services series and led the Women of Color Issue Specialty Team. Most recently, she authored Women of Color in U.S. Law Firms. As a member of the Catalyst Award Evaluation Committee, Dr. Bagati was a strategic advisor for the evaluation of global initiatives, and as a member of Catalyst's Diversity and Inclusion Advisory Council, she was an internal advisor on diversity and inclusion for Catalyst staff. She spoke frequently on topics such as women's leadership and advancement, women of color, and diversity and inclusion strategies. Prior to joining Catalyst, Dr. Bagati was the Program Director at South Asian Youth Action (SAYA!), a community-based organization in New York City, where she created a monitoring and evaluation system capturing program outcomes. She has been an assistant professor in the School of Social Work at Yeshiva University. In addition, Dr. Bagati has experience in the nonprofit sector in New Delhi, India, where she worked on program development and policy advocacy for women's empowerment and advancement. She received her Ph.D. in Social Work and Social Research from Bryn Mawr College, with her dissertation focusing on the impact of microcredit loans on gender relations at the household level for low-income women in New Delhi. Dr. Bagati earned a M.A. in Social Work and a B.A. in Economics, with honors, from Delhi University, New Delhi, India.

Zhanna Bakauova
Zhanna Bakauova is a native of Kazakhstan. Recipient of US Government fellowship for graduate studies in the USA, she holds M.A. in International Policy Studies from the Monterey Institute of International Studies. In her academic studies she concentrated in the field of nuclear non-proliferation and received further training and practical experience at the UN Conference on Disarmament in Geneva through a fellowship from the Center of Non-proliferations Studies in Monterey. Upon returning to Kazakhstan, she successfully started a new radio and TV broadcasting company but later left the private sector and took a job with the United Nations Development Programme (UNDP). From 2000 to 2009 she worked for the United Nations as UN Coordination Officer. During 2006-2009 Zhanna was based in Dem. People's Republic of Korea. After three year tenure in North Korea, she decided to take a break in her professional activities. Ms. Bakauva is currently enjoying traveling and doing volunteer social work while also looking to return to the field of international relations. Her main professional interests and expertise are internal coordination, partnerships, and external relations. She is a member of the Central Eurasian Leadership Academy (CELA) network.

Joanna Barsh
Joanna Barsh is a director in McKinsey & Company's New York office. She serves as a leader of McKinsey's Consumer, Retail and Organization Practices. Since joining the firm in 1980, she has served a broad range of consumer-facing clients. Her client experience spans mergers and acquisitions, development of corporate growth strategy, and performance and operations transformation. She also spearheads the Centered Leadership Project and co-authored the book, How Remarkable Women Lead, published by Crown Business. Joanna is a strong advocate for women at McKinsey and beyond. She has been a New York City Commissioner on Women's Issues since 2002, appointed by Mayor Michael Bloomberg. Ms. Barsh created "The McKinsey Centered Leadership Project," including a video archive of 100+ in-depth interviews with women leaders from around the world. Its objective is to accelerate the development of women leaders. A dedicated contributor to the New York community, Ms. Barsh has served the Partnership for New York City, the New York City Economic Development Corporation, the American Museum of Natural History, and the Manhattan Theatre Club, as well as St. Jude Children's Research Hospital and the Alaska Conservation Foundation. She has been a trustee of Sesame Workshop, the education organization responsible for Sesame Street, for 15 years. Prior to joining McKinsey, Joanna held positions at Macy's and at Bloomingdale's. She holds degrees from the University of Pennsylvania, the University of Chicago and an M.B.A. from Harvard Business School, where she was a Baker Scholar. Ms. Barsh is passionate about many things, but at the top of her list is women's leadership. She has two wonderful daughters, Gaby and Jetta and a husband (David) of 18 years.

Elana Beiser
Elana Beiser, based in Hong Kong, is senior editor overseeing The Wall Street Journal's website dedicated to content for Asia (http://asia.wsj.com), a position she has held since September 2008. Previously, Ms. Beiser has held editing positions for WSJ.com in Hong Kong and Brussels. Prior to joining WSJ.com, she was a news editor in London and Singapore, where she spearheaded integration of coverage between Dow Jones Newswires and the European and Asian editions of The Wall Street Journal. Ms. Beiser joined Dow Jones in 1996 as a Newswires reporting assistant in the U.S. Prior to joining Dow Jones, Ms. Beiser served as a volunteer in Israel with Project Otzma, tutoring and mentoring disadvantaged and immigrant youth. A native of Kansas City, Missouri, she received a Bachelor of Arts (cum laude) from Tulane University in New Orleans, Louisiana.

Maryam Bibi
Maryam Bibi comes from a small village in the Frontier Region of Bannu in Pakistan. She obtained her M.Phil in Social Policy from the University of York, UK in 2008 and has conducted a research study on gender and women and children related issues in FATA. Her early experience also led her to become the founder and chief Executive of Khwendo Kor. This NGO is based in Pakistan and works in the remote and undeveloped areas of the North West Frontier Province and the Federally Administered Tribal Areas (FATA). It sets out to improve the education, health, and economic well-being of women and their children. Ms. Bibi has played a key role in the growth and development of Khwendo Kor, which began in 1993 in a single village with four staff members, and now works in more than 300 villages with 343 staff. In addition to her work for Khwendo Kor, Ms. Bibi contributes to the work of many different national and international organizations. She serves on the boards of the Society for Protection of the Rights of the Child (SPARC), the Elementary Education Foundation (EEF) of the Government of NWFP, KASHAF, the Dost Foundation, and the SUNGI Development Foundation. She contributes to the work of the Social Welfare Department of the Government of the North West Frontier Province; the Women's Study Centre, University of Peshawar; the NWFP Women's Writers' Forum; and the Asian South Pacific Bureau of Adult Education (ASPABE). Her efforts for women's and children's development have been acknowledged by different national and international organizations. She was nominated for the award of UN Recognition of Services 2000 and was also one of the "1000 Women" nominated for 2005 Nobel Peace Prize.

Hon. Julie Bishop
Julie Bishop is the Deputy Leader of the Australian Federal Opposition and Shadow Minister for Foreign Affairs. She served as a Cabinet Minister in the Coalition Government as Minister for Education, Science and Training and as the Minister Assisting the Prime Minister for Women's Issues. Prior to this, Julie was Minister for Ageing. Ms. Bishop was elected to the House of Representatives as the Member for Curtin in 1998 and she has served on a number of parliamentary and policy committees including chairing the Joint Standing Committee on Treaties and the Government Policy Committee on Foreign Affairs and Trade. Before entering Parliament Julie was a commercial litigation lawyer at Clayton Utz. She became a partner of Clayton Utz in 1985, and was managing partner of the Perth firm from 1994 to 1998. Ms. Bishop attended Harvard Business School in Boston and completed the Advanced Management Program for Senior Managers. She is a Fellow of the Australian Institute of Management.
Kim Bottomly
Kim Bottomly is the president of Wellesley College. A renowned immunobiologist, she was previously deputy provost for science, technology, and faculty development at Yale University. At Yale, in addition to being responsible for an array of academic, administrative, and budgetary activities, she initiated successful new programs to enhance faculty career development and was instrumental in Yale's efforts to recruit and retain women in the sciences and underrepresented minorities in all fields. A productive scientist and educator, President Bottomly's research focused on the molecular and cellular changes associated with allergic and asthmatic responses. She was a member of the Immunobiology Study Section at the National Institutes of Health, and the Advisory Council of the National Institute of Allergy and Infectious Diseases. She was a recipient of the National Institutes of Health MERIT award. She is a former chair of the Committee on Status of Women of the American Association of Immunologists, former chair of the Women's Committee of the Federation of American Societies of Experimental Biologists, and former member of the steering committee of Yale's Women Faculty Forum. She was formerly editor of the scholarly journal, Immunity, and associate editor of the Journal of Immunology. Her memberships in professional societies include the American Association for the Advancement of Science, the American Association of Immunologists, and the Connecticut Academy of Science and Engineering. She is a graduate of the University of Washington who designated her as among their 'Wondrous 100,' one of the top 100 alumni of the past century. In 2009 President Bottomly was elected to the American Academy of Arts and Sciences.

Jenny Brandemuehl
Jenny Brandemuehl is vice president of Global Talent Management at JDS Uniphase. Prior to JDSU, she held senior positions in Executive Development, Strategic Change, and Information Technology at Gap Inc. and Hewlett Packard. She was a co-lead for HP's Work Innovation Network which has been benchmarked by Fortune 500 companies and facilitated the transformation of an HP business division studied by UCLA and featured as a best practice case study in business books and periodicals. She was president and co-founder of several consulting firms focused on large scale organization design. Ms. Brandemuehl holds a B.A. degree in Psychology from Wellesley College and a MHROD degree from the University of San Francisco. She currently serves on the Wellesley College Business Advisory Council. Ms. Brandemuehl lives in Mountain View, California, with her husband and two teenage sons.

Christine Brendle
Christine Brendle is the managing director of Dow Jones in Asia Pacific. Based in Hong Kong, she leads the strategic development of Dow Jones throughout the region. In Asia Pacific, Dow Jones publishes The Wall Street Journal Asia, operates Dow Jones Newswires, Dow Jones Factiva and several localized web sites, including asia.WSJ.com, Chinese-language (cn.WSJ.com) and Japanese-language (jp.WSJ.com). Ms. Brendle joined Dow Jones in February 2006, following a 17-year career with the Hachette Filipacchi publishing group in Asia, the U.S. and Europe.

Donna Brown is a pharmacologist by training and has  worked in various positions (medical, marketing and  communications) in the Pharmaceutical and Chemical  Industry throughout her career. Dr. Brown has been in a  senior management role for the past 7 years.

Ronnie C. Chan
Ronnie C. Chan is the chairman of Hang Lung Group Limited and its subsidiary Hang Lung Properties Limited. Both are publicly listed companies in Hong Kong, with the latter being a constituent stock of the Hang Seng Index. Founded in 1960, it has been expanding into mainland China since 1992. Hang Lung plans to invest US$5 billion to build about eighteen world-class commercial complexes in several major Chinese cities. Mr. Chan is the chairman of the Executive Committees of the One Country Two Systems Research Institute and of the Better Hong Kong Foundation, convenor of the Hong Kong Development Forum, a Vice President of the Real Estate Developers Association of Hong Kong, a Governing Board member of the China-United States Exchange Foundation, and an Advisor to the China Development Research Foundation of the State Council of the PRC. Mr. Chan is also Vice Chairman of the Board of the Asia Society, and Chairman of its Hong Kong Center. He is a member of the CFR, the National Committee on US-China Relations, the Committee of 100, and the Advisory Board of the Center for Strategic and International Studies in Jakarta. Mr. Chan is also involved in many educational endeavors, including serving on the President's Council on International Activities at Yale University. He is a frequent speaker at international conferences and has published numerous articles.

Holly Chang
Holly Chang is a Chinese-American social entrepreneur based in Beijing with 10 years of large-scale project management experience in both the US and China. She previously worked as a plant engineer, managing fast-tracked projects with budgets up to $1.3 billion at the international operations HQ for UPS. In 2007, she invested her life savings to establish The Golden Bridges Foundation and has since worked with over 100 nonprofit organizations in Beijing, empowering nonprofit leaders to become powerful agents of social change. Ms. Chang concurrently holds the position of vice president of International Relations at the China Foundation Center, a new initiative that advances transparency and professionalism in philanthropy in China. Ms. Chang holds a B.S. in Civil Engineering, a B.S. in Psychology and a M.B.A. with a thesis on the China market.

Annie Chen
Annie Chen was born and raised in Hong Kong. She obtained her B.A. from Brown University and her LL.B. from Columbia Law School. After graduation, she practiced as a tax lawyer, first in San Francisco and then in Hong Kong, specializing in U.S. and cross-border tax planning for corporations as well income, trust, and estate tax planning for individuals. For the past thirteen years, she has been involved in the development and management of a family office that provides a range of services for three generations of family members. More recently, Ms. Chen has been working on incorporating socially- and environmentally-responsible values into her investment process. She believes that one of the most pressing challenges of our time is moving the planet towards sustainability, and this means making sustainability the touchstone of all human activities, whether economic, social, or environmental. As a private investor, Ms. Chen sees committing her resources to responsible and ethical investing as an important means of contributing to this process. Towards the more philanthropic end of the investment spectrum, Ms. Chen is exploring opportunities to invest for social and environmental impact. She is also very interested in social entrepreneurship and is seeking ways to enhance its development in Hong Kong and in Asia.

Nadia Chen
Nadia Chen was born and grew up in Taiwan. She now works at The Bank of New York Mellon Taipei Branch (BK) as a client executive for almost three years. Her main responsibilities include: promoting a wide array of the bank's group products and services mainly to institutional clients (banks, pension funds, insurance companies, securities houses, asset management companies and corporate); and maintaining and managing senior level relationships with clients and government entities. Prior to working for BK, Ms. Chen worked for German's second largest bank, Commerzbank Taipei Representative Office, as the Chief Representative for almost 5 years. Her main responsibilities covered developing business and client relationships in Taiwan. In Ms. Chen's over 20-year banking career, she has had the chance to work with different colleagues from different countries under different cultures. She enjoys the challenge of meeting new people and learning from them. She is a sponsor to World Vision Taiwan and has sponsored over 10 children in under development countries in the past 25 years. She is a lifetime member of YWCA Taiwan.

Karla Ch'ien
Karla Ch'ien graduated from Yale University with a BA  in English in 2007. She was a business analyst at  McKinsey & Company's Hong Kong office where she  worked with financial services and retail clients. She is  now pursuing an interest in education at the Hong Kong  Federation of Youth Groups, a non-profit organization  focused on youth services, before attending Harvard  Business School in the fall.

Izumi Chihara
Izumi Chihara, vice president of The Bank of New York Mellon Securities Company Japan Ltd, leads business development with major Japanese financial institutions as a member of Global Client Management, working closely with each line of business of the BNY Mellon Group. Before joining legacy Bank of New York in 2005, she worked at other US commercial and investment banks. Ms. Chihara is a founding member of the Japan Woman Initiative Network (WIN), a company-wide diversity and inclusion program, and the chairperson of the Japan chapter. Ms. Chihara has a B.A. degree in Economics from Waseda University, studied at Columbia Business School, and received her M.B.A. from Keio University, Graduate School of Business Administration.
Kamy Chiu, Vice President, International Human Resources, EMEA & Asia Pacific, Dow Jones Publishing Company (Asia), Inc.
Wendy Cho, Managing Director, iTech  Dynamic Limited

Amy Choi
Amy Choi is director of sales & distribution which  oversees Citibank's consumer bank branches in Hong  Kong and Macau and is responsible for growing its  distribution network. She joined Citibank in 1994 and  has held various positions, including systems manager  in technology department, Hankow Center Branch  Manager, card merchant relationship development  manager and international personal bank team head. Ms. Choi was appointed district sales manager in 2001 and director of sales & distribution in 2004.  Prior to joining Citibank, Ms. Choi worked as a system engineering manager and took up various service management roles at IBM. She earned a Master of Science in Business System Analysis & Design at City University in UK.  Ms. Choi is married with 3 children. 

Nancy Howard Cobb
Nancy H. Cobb is the author of In Lieu of Flowers: A Conversation for the Living (Pantheon Books/now in its 12th printing/featured on the Oprah Winfrey Show). A former actor and documentary film producer, Ms. Cobb has written for a variety of newspapers and national magazines as well. Frequently a keynote speaker, she has conducted workshops for women's groups large and small and has appeared on radio and television programs across the country. She has interviewed over two hundred people in print and on radio — including Jane Goodall, Chuck Yeager, Studs Terkel, Shelby Foote, and Jonas Salk for the tenth anniversary of the Discovery Channel — as well as Arthur Miller, Annie Dillard, Maurice Sendak, William Styron, Lucille Clifton, Carly Simon, and Billy Collins. Ms. Cobb is also the author of The Kids' Letter Writer Book illustrated by Laura Cornell and How They Met (Random House), stories about first meetings of thirty well known couples. She lives in New York City.

Robin Conn
Robin Conn joined Bloomberg L.P. in 1999. She is currently a member of the Professional Development Global Leadership team and the Tokyo Management Committee of the Bloomberg Tokyo Branch. In her regional role, she heads up the Asia-Pacific human resources team which partners with the business to support over 1500 employees throughout the region. Prior to Bloomberg, Ms. Conn managed the recruitment/training departments for 6 years at DFS Hawaii, an international retail organization in Honolulu. Previous to that, she worked as a systems analyst with JP Morgan in Tokyo. Ms. Conn holds a B.A. from Mount Holyoke College, an M.A. from Columbia University and an M.B.A. from Cornell University. She is married with 2 children and currently resides in Tokyo with her family.
Steven Dahllof, President & CEO Asia Pacific, Ogilvy Public Relations Worldwide

Yen Dang
Yen Dang received her B.A. in Economics from the University of Economics in Ho Chi Minh City. She received her M.B.A. in Economics from the Philosophy Institute. Ms. Dang has 13 years' experience in the governmental sector and 14 years' experience in international land and infrastructure development in the U.S. She was a pioneer in the development of industrial parks and related infrastructure, leading the first private company to develop industrial parks and the first thermal power project under BOO scheme. Ms. Dang has been the Chairwoman of Tan Tao Group since 1996, as well as chairing some subsidiaries of the Group. She is also the Chair of the Vietnam-US Business Forum and a member of Vietnam Chamber of Commerce and Industry.

Allyn Danzeisen
Allyn S. Danzeisen is the youth coordinator and founding member of the Women's Organisation of the Waikato Muslim Association (WOWMA) and serves as one of the regional representatives of the Islamic Women's Council of New Zealand (IWCNZ). Having been raised and educated in the United States of America, Ms. Danzeisen chose to leave a high-powered career in law to return to education and community work, where she thought and continues to think she could make the biggest difference on society. Since then, Ms. Danzeisen has moved to New Zealand and has worked to create a Muslim women's and youth program. Living in an area where approximately 65% of the Muslim youth come from refugee backgrounds, WOWMA and Ms. Danzeisen have placed a priority on molding the young ladies into confident leaders and citizens in a Kiwi-Muslim context. The youth program has included a variety of outdoor challenges, camps, mentoring, and lectures; and has begun to show quite positive results. As the national umbrella organization, IWCNZ represents Muslimah concerns and goals on the country level and works to improve lives of its membership, which covers all Muslim women in New Zealand. Ms. Danzeisen presently teaches as the head of Spanish at Hillcrest High School in New Zealand and volunteers her time and services to WOWMA and IWCNZ. She has a B.A. in International Relations from Michigan State University, a J.D. from the University of Miami, and a L.L.M from the University of Waikato. Previously, she was an attorney for eight years at the law firm Bilzin Sumberg Baena Price & Axelrod LLP in Miami, FL, and she also taught at high schools in the U.S. and Japan. Ms. Danzeisen has lived in South America, the Caribbean, and Japan and speaks Spanish and conversational Japanese.

Lisa Danzig
Lisa Danzig is a vaccines development physician with more than 13 years in senior leadership roles including Head Licensing Clinical Evaluation for Novartis Vaccines, Head Early Development, and Clinical Meningococcal Franchise Head. She served as an Epidemic Intelligence Service Officer (EIS) with the US Centers for Disease Control in Atlanta, Georgia. Ms. Danzig completed a Fellowship in Infectious Diseases at UCSF and an Internal Medicine Residency at CPMC, both in San Francisco, California. She received her M.D. from Oregon Health Sciences University. Lisa serves as an Advisory Board Member at iHealthUS and is a member of the Board of Directors for Merola Opera Program, San Francisco, California.

Vishakha N. Desai
Vishakha N. Desai is the sixth president and CEO of Asia Society, a global organization dedicated to preparing Asians and Americans for a shared future, where she leads the institution's activities in the areas of policy, business, arts, culture, and education. She is a frequent lecturer at international gatherings and a commentator in the media addressing cultural, social, and political trends and their implications for the U.S.-Asia relationship and Asian regional ties. Appointed president in 2004, Dr. Desai is leading an institutional expansion that includes centers in Mumbai and Seoul and planned multi-million dollar facilities in Hong Kong and Houston. She received her B.A. in political science from Bombay University and an M.A. and Ph.D. in Asian Art History from the University of Michigan. A recipient of numerous awards, including one of the 50 most distinguished Indian Americans, (India Abroad), and as one of the 100 most powerful women leaders in New York (Crains), and has four honorary degrees. Dr Desai is committed to public service and serves on the boards of The Brookings Institution, Citizens Committee for New York City, Bertelsmann Foundation (USA) and New York City Advisory Commission for Cultural Affairs.
Adrian Dickson, Managing Editor, Asia, Thomson Reuters

Ana Duarte McCarthy
Ana Duarte McCarthy is managing director and chief diversity officer at Citi. Appointed to the role in 2002, she is responsible for the development and integration of Citi's workforce diversity strategy for attracting diverse talent, workforce development, fostering an inclusive work environment, and ensuring management accountability. Ms. Duarte McCarthy joined Citi in 1995. Her roles at Citi have been within global diversity, including five years as vice president of diversity management at Citibank, director of diversity for the Global Consumer Group, and her current role as head of diversity for the corporation. Ms. Duarte McCarthy's prior experience includes serving as a bilingual counselor at Passaic Community College. In 1986 she assumed the role of director for the Higher Education Opportunity Program at the New School for Social Research, where she was later appointed assistant dean in 1992. In 1994 she joined Kidder, Peabody, Inc. as assistant vice president of Compliance and Diversity Programs, where she focused on developing the firm's diversity strategy. She received her B.A. degree in biology from Lafayette College in 1981 and a Master's of Education degree in Counseling Psychology from Teachers College at Columbia University in October 1983. Ms. Duarte McCarthy serves on the board of directors of the Families and Work Institute and the Ph.D. Project, and the Corporate Advisory Board of the National Council on Research for Women. Among other recognitions, she was recently chosen as one of Hispanic Business Magazine's 25 Elite Women for 2009. In 2007, Ms. Duarte McCarthy was recognized as the Ultimate Hispanic Executive by NSHMBA and received Out & Equal Workplace Advocates' Champion Award for her support and advocacy of workplace equality for the gay, lesbian, bisexual and transgender community. In 2005, she was named to the 2005 YWCA-NYC Academy of Women Leaders.

Terry Endsor
Terry Endsor joined Citi in London in 1998 initially  responsible for HR in the Operations and Technology areas  for Europe, Mideast, Africa and India.  In 1999 he was  appointed HR head for Western Europe with the prime focus  on merging the Corporate and Investment Banking businesses of Citibank and Solomon Smith Barney. In May 2000 Terry moved to Hong Kong to lead the Citi HR function for all Corporate Banking businesses in Asia Pacific.  He is now managing director and head of HR for all Citi businesses in Asia Pacific and a member of the AP Executive Management Committee. Prior to joining Citi, he was vice president and head of H.R. for Ingersoll-Rand Europe Middle East and Africa, he was part of the European Management Committee which ran all of their European operations from their Paris Headquarters where Mr. Endsor was based.  This was his second career with Ingersoll-Rand where he had previously worked before leaving to start his own consulting firm. In 1988 Terry was the managing director and co-founder of Staniforth-Endsor and Partners Ltd., a consultancy firm providing a broad range of services from executive search to management consultancy.  During this period the firm worked across a wide range of industry sectors including Banking, Engineering, Construction, Healthcare, Leisure, Household durable goods and Food distribution and retail.  Assignments were undertaken in the U.K., Continental Europe, and South Africa.  He ran the company until 1996 when he decided to return to corporate life. In the early part of his career Terry worked with a U.K. construction company as HR manager before joining Ingersoll-Rand initially as HR director for Europe before becoming employee relations director for all non-domestic U.S. businesses including Asia. Mr. Endsor is a Chartered Fellow of the Chartered Institute of Personnel & Development (U.K.).

Joanna Fielding
Joanna Fielding was appointed chief financial officer of Standard Chartered Bank (China) Limited in July 2007 shortly after Standard Chartered became one of the first foreign banks to locally incorporate in China. She was previously the regional chief financial officer for Singapore and South East Asia, and relocated to China to build a professional Finance function to support the Bank's expansion plans. She joined Standard Chartered Bank in June 1997 and has performed several senior financial and change management roles based in London, New York, and Singapore. Between 2001 and 2006, Ms. Fielding was the first CFO of Standard Chartered's Group Technology and Operations division, where she not only established and developed a new team responsible for all financial management aspects of the global technology and operations function, but was also very closely involved in setting up the Bank's industry-leading Global Shared Services Centres in Chennai, India and Kuala Lumpur, Malaysia. She is a member of Standard Chartered's Group Executive Forum, and as a passionate people manager was asked to establish and Chair the Group Women's Council in 2006. The Council is responsible for spearheading the Bank's Gender Diversity Strategy across more than 70 countries. As a role model for other young female executives, Ms. Fielding is a key sponsor of the Bank's Women in Leadership program. She also frequently participates in and presents at many Diversity & Inclusion events and in 2009, Standard Chartered Bank hosted the GBA Summit in Singapore, complementing the Summit with a conference on Women as an Economic Force. In April 2009, Ms. Fielding was elected Chair of the British Chamber of Commerce in Shanghai, the first female Chair of the largest British Chamber in China, having served as Vice-Chair during 2008. She was elected Vice-Chair of the Global Banking Alliance for Women in February 2010.

Bhavani Fonseka
Bhavani Fonseka is presently working as a senior researcher with the Centre for Policy Alternatives, a think tank in Sri Lanka, conducting research, documentation, national and international advocacy, and litigation. She is a human rights lawyer and activist, with a focus on assisting victims and affected populations in various parts of Sri Lanka. She has worked on a range of issues including the rights of the displaced, women, children, minorities, HIV/AIDS, land, and legal issues. She has been involved in and supported several key fundamental rights cases protecting the rights of victims in recent times in Sri Lanka. Ms. Fonseka has an LLB (Hons) (UK) and LLM (in international human rights law) (USA). In 2007, she was awarded 'The Young Outstanding Persons' (TOYP) in the category of human rights by the Junior Chamber International and HSBC Bank. She is a 2010 Asia 21 Young Leader Fellow and a Richard C. Holbrooke Fellow.

Patricia Gallardo
Pat Gallardo is Shangri-La's youngest Corporate Executive with the challenging job of leveraging Asian hospitality and sustainability. She works directly with the COO and chairs the Corporate CSR Committee as well as overseeing the implementation of CSR in over 65 hotels and resorts worldwide. Ms. Gallardo works through the General & Resident Managers in implementing projects under the five key areas of CSR: Stakeholder Relations, Health & Safety, Environment, Supply Chain, and Colleagues. In 2010, Ms. Gallardo has launched 'Sustainability: Shangri-La's Social Responsibility' which unites all the CSR initiatives under an umbrella campaign. Under this, 'Embrace: Shangri-La's Care for People Project ' commits all hotels to education and health programs with the local communities. 'Sanctuary: Shangri-La's Care for Nature Project' commits all the resorts to biodiversity conservation. Also in 2010, Ms. Gallardo has the oversight for preparing Shangri-La's First Sustainability Report and will assist in setting CO2 Reduction targets. Also in the plans a CSR Module for all levels of the staff in all properties and green hotel designs standards / supply chain guidelines. She has a Double M.A. in Globalisation & Governance from University of Birmingham (joint program with the London School of Economics) where she set up the UN Association for the Midlands in the United Kingdom, She continues to work with various international organizations such as the Asia-Europe Foundation (ASEF) and volunteers for activities of the WWF. Ms. Gallardo worked with the UNEP for several years before joining Ayala Land, Inc., the Philippines' biggest land development firm to set up the sustainable construction platform. Four years later, she joined the Shangri-La. She teaches Astanga Yoga and continues to enjoy dancing, cooking and learning new languages.

Victoria Garchitorena
Victoria P. Garchitorena is considered one of the pillars of the Philippine non-governmental organization sector. She was founding chair of the League of Corporate Foundations, Philippine Council for NGO Certification, Philippine Association for Volunteer Efforts, Metro South Cooperative Bank, and the Makati NGO Network. She is/has been Chair or Trustee of the following: Justice Cecilia Munoz Palma Foundation, Pinoy ME, Ramon Magsaysay Awards Foundation, EDSA People Power Commission, AIM Alumni Association, Mendiola Consortium, Ateneo de Manila University, De La Salle University, College of the Holy Spirit, International Center for Innovation, Transformation and Excellence in Government, Management Association of the Philippines, among others. She was also a Board Member of the United States-based Council on Foundations and is a Senior Adviser of the World Bank's Asia-Pacific Advisory Council Against Corruption. Ms. Garchitorena also served as the Senior Consultant of the Office of the President of the Philippines, the Head of the Presidential Management Staff, and Secretary to the Cabinet. She is a Managing Director of Ayala Corporation and President of Ayala Foundation, Inc. and Ayala Foundation, USA.

Fiona Gordon
Fiona Gordon is the regional president for Client Growth in Asia Pacific at Ogilvy & Mather. Her current role reaches from India to Australia and as well as managing key clients she is also helping train and develop future leaders at the agency. Born in Glasgow in Scotland and joined Ogilvy & Mather in London as a graduate trainee, after reading English Literature at Edinburgh University. During her career she has had a number of roles across markets including New York, London and Singapore – working on brands such as American Express, Kodak, GSK, Unilever and BP. She is now based in the regional office in Hong Kong.

Milwida Guevara
Milwida Guevara served as a career undersecretary in the Department of Finance, Republic of the Philippines, responsible for revenue generation and tax reforms. Currently, she is President of Synergeia Foundation with a mission of enabling every Filipino child to complete, at the very least, elementary education. She is a recipient of the "Gawad Haydee Yorac Award" for serving the government with great distinction and building coalitions to give Filipino children with equal access to quality education.

Michelle Guthrie
Michelle Guthrie is chair of Plan International Hong Kong. Plan International is a global aid agency working on behalf of children in developing countries which recently returned to Hong Kong to establish a fundraising office. Ms. Guthrie is also on the Board of Directors of Metro International S.A. Metro is the largest international newspaper in the world and is published in over 100 major cities in 19 countries across Europe, North and South America, and Asia. Ms. Guthrie was a managing director of Providence Equity Partners based in its Hong Kong office from 2007 to 2009. Providence Equity Partners is the world's leading private equity firm focused on media, entertainment, communications, and technology. Before joining Providence in 2007, Ms. Guthrie was the chief executive officer of STAR, a leading media and entertainment company in Asia, wholly owned by News Corporation. Ms. Guthrie began her career at STAR in 2000 and advanced through a series of management posts, including senior vice president, business development; and executive vice president, regional distribution and business development; before her promotion to CEO. With more than 14 years of experience in the pay-TV industry, Ms Guthrie previously served FOXTEL in Australia and BSkyB in the U.K. Earlier in her career, she was a lawyer at Allen, Allen & Hemsley in Sydney and Singapore. She was named a Young Global Leader by the World Economic Forum and the Veuve Clicquot Hong Kong Businesswoman of the Year in 2005..
Sarah Harden
Sarah Harden currently holds the position of group director, Partnerships and Development, Asia, News Corporation where she is responsible for Newscorp's JV's across Asia and on identifying and pursuing business development opportunities in the region. In her prior role, Ms. Harden held the role of senior vice president of business vevelopment for Fox Networks Group and was responsible for working on the development of various strategic initiatives across Fox's networks portfolio (comprising Fox Broadcasting Company (FOX), FOX Sports, and the company's national and regional cable programming services) including M&A, development and rollout of new business opportunities, and joint venture negotiations. Ms. Harden joined Fox from Ascent Media (a Liberty Media Company), a leading creative services and media operations provider, where she spent five years, most recently as VP, Strategic Development, identifying and driving various growth initiatives for Ascent's Network Services division in the US, UK and Asia. Prior to that she was VP, Business Development at Linkscape software and began her career as a Senior Associate with The Boston Consulting Group. She is a graduate of University of Melbourne and holds an MBA from Harvard Business School where she graduated as a Baker Scholar. She is married with three young children.

Lorraine Hariton
Lorraine Hariton was sworn in as the State Department's special representative for Commercial and Business Affairs. Her experience in innovation and entrepreneurship will provide a unique perspective in addressing our global economic growth challenges. She will be responsible for State Department outreach to the business community and commercial advocacy efforts. Ms. Hariton brings to the State Department more than 25 years of experience in the information technology sector in Silicon Valley. Throughout her business career Ms. Hariton worked with various technologies and products including mainframes, thin-client technology, e-commerce financial infrastructure, internet audio solutions and speech applications. Most recently Ms. Hariton worked on Smart Grid initiatives including advanced metering and intelligent street lighting. She served as President and CEO of Apptera from 2003 to 2005 where she brought their first product to market and raised $8 million in venture capital. She served as the CEO of Beatnik from 1999 to 2002 where she repositioned the company as a leader in the wireless industry and raised more than $40 million in venture capital. Ms. Hariton also spent 15 years at IBM serving in a number of executive capacities. Ms. Hariton is Chairman Emeritus of the Forum for Women Entrepreneurs and Executives, served as Treasurer of the State of California Board of Accountancy, served on the board of the Demand Response Smart Gird Coalition, served on the National Advisory Board of the Stanford Clayman Institute for Gender Research and the Executive Committee of the National Center for Women and Information Technology. Ms. Hariton has an M.B.A. from Harvard Business School and a B.S. in Mathematical Sciences from Stanford University.

Sylvia Hewlett
Sylvia Ann Hewlett is an economist and the founding president of the Center for Work-Life Policy (CWLP), where she chairs the "Hidden Brain Drain," a task force of 56 global companies and organizations committed to fully realizing female and multicultural talent. In addition she directs the Gender and Policy Program at the School of International and Public Affairs, Columbia University. She is a member of the World Economic Forum's Global Agenda Council on the Gender Gap. Hewlett is the author of eight Harvard Business Review articles and nine critically acclaimed nonfiction books. Her writings have appeared in the New York Times, the Financial Times, Foreign Affairs, Veja, and the International Herald Tribune. Ms. Hewlett is the founder of Sylvia Ann Hewlett Associates LLC that formed an alliance with Booz & Company in 2009 and focused on helping organizations leverage top talent across the divides of culture, gender, and generation. Dr. Hewlett has taught at Cambridge, Columbia, and Princeton universities and held fellowships at the Institute for Public Policy Research in London and the Center for the Study of Values in Public Life at Harvard. In the 1980s she became the first woman to head up the Economic Policy Council. Ms. Hewlett is a well-known speaker on the international stage. She has keynoted International Women's Day at the IMF, given the featured address at Pfizer's Emerging Markets Leadership Summit in Dubai, and spoken at the White House with co-author Cornel West. She is a frequent guest on TV and radio, appearing on Oprah, NewsHour with Jim Lehrer, Charlie Rose, ABC World News Tonight, The Today Show, The View, BBC World News and Talk of the Nation.  A Kennedy Scholar and graduate of Cambridge University, Ms. Hewlett earned her Ph.D. in economics at London University.

Jean Ho
Jean Ho has been the Program Development Director at Asia Society HK Center since November 2007. She oversees the development of all programs at the center which includes business, policy, arts and culture. Prior to this, she was active in the Hong Kong arts scene and chaired the University of HK (University) Museum Society Friends Committee for over 7 years. From 1979 to 1988, Ms Ho was Executive Director at Shui On Group Ltd, a property, construction and construction materials company in HK. She helped set up Ken On Concrete Ltd and oversaw Communications, Human Resources, Administration and Research at Shui On Group. She studied in England and Canada and has a B.A. degree in Psychology from McMaster University, Canada.

Henrietta Holsman Fore
Henrietta Holsman Fore is chairman of the board and chief executive officer of Holsman International. Ms. Fore most recently served as the Administrator of the U.S. Agency for International Development (USAID). In that capacity, she was designated by Secretary of State Condoleezza Rice as the Director of United States Foreign Assistance, holding the equivalent rank as Deputy Secretary of State. She served on the Boards of the Overseas Private Investment Corporation, and the Millennium Challenge Corporation. Immediately prior to her confirmation as USAID Administrator, she served as Under Secretary of State for Management, the Chief Operating Officer for the Department of State. She had also been a Presidential appointee at the U.S. Agency for International Development, first as Assistant Administrator for Private Enterprise, then as Assistant Administrator for Asia. She was also founder of the US-Asia Environmental Partnership. Fore served as the 37th Director of the United States Mint in the Department of Treasury from August 2001 to August 2005. She was elected President of the International Mint Directors. In recognition of her government service, Henrietta Fore received the Distinguished Service Award and the Alexander Hamilton Award, the Department of Treasury's highest honor for her service as the 37th Director of the United States Mint in 2005. She is a Trustee of the Center for Strategic and International Studies, the Aspen Institute, and the Asia Society. She serves on the Leadership Council of the Initiative for Global Development. Ms. Fore has a Bachelor of Arts degree in History from Wellesley College and a Master of Science degree in Public Administration from the University of Northern Colorado. She received the 2004 Alumnae Award from the University of Northern Colorado and the 2006 Alumnae Award from the Baldwin School.
Mei Hu, Director, Angelo, Gordon Asia Limited

Rosalind Hudnell
Rosalind L. Hudnell currently serves as chief diversity officer and global director of education & external relations for Intel Corporation. In this role, she oversees Intel's strategic approach to the development of diverse workforce worldwide, college relations, and the global branding and marketing of Intel's image as workplace of choice.  A 14-year Intel veteran, Ms. Hudnell has held various management positions in community relations, government relations, charitable contributions, media outreach, employee volunteerism, and workforce development at the company. She is widely known for directing the implementation of the Intel Computer Clubhouse Network, a global award-winning program bringing leading-edge technology to underserved youth around the world. Ms. Hudnell has over 20 years of experience in similar positions in the publishing and cable television industries, where she was instrumental in implementing a variety of technology training programs funded through the California Employment Training Panel, United States Department of Labor & Education, and numerous private sector corporations. She is readily sought after to speak on a variety of topics related to workforce development, community development, and leadership. She serves on the board of directors for Center for Work-Life Policy, is the Board Executive Vice President of the National GEM Consortium and serves on key national committees including the Hidden Brain Drain Task Force Steering Committee and the Asia Pacific Leadership Forum.  Ms. Hudnell has received numerous awards, including Black Engineer of the Year for Corporate Promotion of Education, Ruth Standish Baldwin Award, Martin Luther King Jr. Association Good Neighbor Award, and recognition from Alpha Kappa Alpha Sorority, 100 Black Women, the Sacramento Observer magazine and the Greater Sacramento Urban League's President's Award. Ms. Hudnell completed her undergraduate studies in management at St. Mary's College and is a Senior Fellow through the American Leadership Forum.

Emily Hui
Emily Hui is a veteran public relations professional with a wealth of experience than runs the gamut of public affairs, media relations, corporate communication, marketing and brand-building. Uncommonly, her work profile has straddled both the private sector and the higher education domain. For ten years, Ms. Hui led the Chinese University of Hong Kong's corporate communication team as its director of communications and public relations, planning and executing the University's corporate communication strategy. In particular, she pioneered a wide range of brand building and image-enhancement initiatives for its Faculty of Medicine and the University as a whole. In 2007, Ms. Hui made the leap from the academic world to the world of business, joining Sun Hung Kai Properties, one of the largest property developers, as its director of corporate communications, mandated to design and guide the corporation's strategic PR initiatives in Hong Kong and on the Mainland. She led a high-energy and sizeable team in devising and recalibrating brand-building and marketing strategies, as well as overseeing corporate publications, research and PR events. Ms. Hui currently heads the University Development and Public Affairs Office of the Hong Kong University of Science and Technology, recently ranked No. 2 among Asian universities, where she works closely with the president and senior university administrators by shaping strategic initiatives in institutional development, brand building and communication. She has the ultimate responsibility for coordinating the work of a team of professionals that variously serve its media and editorial unit, its alumni relations unit, its fund-raising unit and its events-organizing unit. Ms. Hui's special strengths are in strategic alertness and not losing sight of the big-picture.

Dang Huong Giang
Dang Huong Giang founded Action for the City in 2006 to promote sustainable urban development. Action for the City, a registered local non-governmental organization in Hanoi, encourages citizens to live sustainably. Action for the City has developed a new model of employee engagement in corporate social responsibilities, and a model of linking urban consumers with rural producers. Ms. Giang holds an M.A. in Sociology from Catholic University of America, Washington, DC.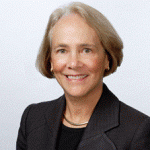 Mimi Hutton
Mimi Hutton is a partner in the Hong Kong office of Withers, an international law firm with 8 offices across Europe, the US and Asia. Ms. Hutton has more than 30 years' experience advising on legal and tax issues for Asian clients, working with individuals, families, charitable organizations and financial institutions. She advises Asian families, including those with US connections, in relation to international tax, trust and probate matters, and on the creation and administration of charitable foundations. She is the current Chair of STEP Hong Kong and serves on the Hong Kong Joint Committee on Trust Law Reform.

Attiya Inayatullah
Attiya Inayatullah, a Doctorate in Social Demography and Masters in Sociology and Anthropology, has a lifetime of service in her country Pakistan and internationally in the fields of human rights, social & human development and international relations. Currently, as a member of parliament she serves on the Human Rights and Womens Development Standing Committees and has a leadership role in steering legislation on women, children and reproductive health. She has long experience in interacting with parliamentarians around the world through the Inter Parliamentary Union (IPU). Through her current involvement she holistically contributes to human security and development. For example, she is chairperson of the finance & programme committee of Kashf, a microfinance  foundation established exclusively for women. Ms. Inayatullah is president of SPARC, the national human rights  organization for children, director of Pakistan's Centre of Philanthropy, a member of the Pakistan Muslim League, her political party, and is chairperson of the Foreign Relations Committee. Ms. Inayatullah can be described as an achiever, a person who leads by example and one who perseveres. Amongst her many accomplishments, she is instrumental in bringing the decline in Pakistan's population growth rate, in strengthening civil society through the empowerment of communities and advocacy of the human rights agenda. She has extensively contributed both in Pakistan and internationally to the understanding of the rights of women in Islam. Her initiatives are innumerable, ranging from organizing the first ever OIC Women's Moot in Islamabad in the mid eighties to the Women in Islam Meeting in Tunis and ongoing consultation with the Council of Islamic Ideology and Islamic University in Pakistan. Ms. Inayatullah is the recipient of many global & national awards, amongst which is the UN Ceres Gold Medal given to distinguished women in recognition of their dedicated services in their area of specialization.

Anna Jia
Xiaotong (Anna) Jia is Vice President of BNY Mellon Hong Kong. Ms. Jia has been with BNY Mellon since 2001. She spent six years working at the Firm's headquarters in New York as a global client executive. Her major responsibility was to develop and nurture business relationships with Chinese financial institutions and corporations. Since her relocation to the Hong Kong office in August 2007, Anna has been successfully establishing and maintaining numerous DR programs for Chinese and Hong Kong companies. Anna has a BA from Fudan University and an MBA from Georgetown University.

Jie Lian
Jie Lian is the editor of the Modern Weekly Business edition at the Modern Media Group.  She was previously a correspondent at Beijing Television.

Nasreen Kasuri
Nasreen Mahmud Kasuri comes from a business family. She has done her Master in Business Administration (MBA) and holds a joint degree issued by the Universities of NYU (USA), LSE (UK), and HEC (France). Ms. Kasuri founded the Beaconhouse School System in 1975 which is today the largest and oldest private school system in Pakistan and in all of South Asia. Beaconhouse prepares its student for the Cambridge 'O' and 'A' levels as well as the local Matriculation examinations. Beaconhouse is a progressive school (it is an equal opportunity employer – though currently 61% of its employees are women), it has a broad based approach to education with a view of producing global citizens. Beaconhouse is also active in the professional development and training of its teachers and is the only school in Pakistan which has its own teacher-training program in collaboration with the Bradford and Exeter Universities, UK. It has trained almost 2000 teachers on internationally accredited courses over a period of fifteen years. Ms. Kasuri has traveled widely and has attended many seminars and courses on education and management. She has served as a member of the following organizations: Social Empowerment Group, Queen Mary College for Women, Trust for Voluntary Organizations, National College of Arts, Education Advisory Board, Punjab Education Foundation, and World Wide Fund for Nature. She is presently serving as a Board member of the following organizations: Fatimid Foundation, The Indus Entrepreneur, SNP Education Trust, Pakistan Institute of Development Economics, Chairperson of Beaconhouse National University, and MM Trust Hospital.
Sarah Kemp
Sarah Kemp, a senior foreign service officer with 16 years experience, is the deputy senior commercial officer for the U.S. Commercial Service in Beijing and is responsible for the day-to-day coordination of the Service's 147 staff in Beijing and the five subordinate Consulates. She has served in Beijing since June 2006. Before assuming her current role Ms. Kemp was the director of the Department of Commerce's International Partner Network, overseeing operations in 14 second tier cities in China. In this capacity she was in charge of developing strategic corporate relationships with Chinese and US companies and government entities, implementing marketing campaigns, and developing strategies to increase the program's impact. Before this tour in Beijing, she served as Deputy Chief Commercial Consul for the U.S. Commercial Service's operations in Hong Kong and led the Beijing Information Technologies and Medical team for the Commercial Service. Her first overseas assignment was in Bangkok, Thailand during the Asian Economic crisis. Sarah Kemp joined the U.S. Department of Commerce in 1992 as a presidential management intern. During her tenure in D.C. she helped formulate and draft the first National Export Strategy and focused on U.S.-ASEAN trade promotion and policy, developing the White House initiative "the U.S.-ASEAN Alliance for Mutual Growth." Before joining Commerce, Ms. Kemp worked for the Center for Chinese Legal Studies at Columbia Law School and the America-China Society in New York. Sarah received a Masters in Business Administration from the Chinese University of Hong Kong, a Masters in Public Policy from Columbia University, and her B.A. in Psychological Anthropology from Hamilton College.
Leonie Ki
Leonie Ki joined the New World Group in 1997. A graduate of the University of Hong Kong, Ms. Ki was a veteran advertising professional. She was the founder, partner, and Chairman/CEO of Grey Advertising Limited in Hong Kong and Mainland China. From 1995 – 97, she joined The Better Hong Kong Foundation as Chief Executive, promoting a smooth transition for Hong Kong's return of sovereignty to China. She is currently a member of UNICEF, Children's Cancer Foundation, Bridge to China Charitable Foundation, and Ocean Park Charitable Foundation. Ms. Ki has been a member of the Asian Advisory Board of the Cheng Yu Tung Management Institute, Richard Ivey School of Business, a member of the Advisory Board of the EMBA Programme of Chinese University of Hong Kong and a member of the Careers Advisory Board of Hong Kong University. She is currently a court & council member of Lingnan University. She has been member of CPU advisory panel on the consultancy study on Creative Industries as well as a member of the Commission for Strategic Development of HKSAR. Since 1998, she has helped New World Group initiate a New World / Harvard Fellows Program in collaboration with Central Organization Committee, PRC, and the State Foreign Experts Bureau by sending senior Chinese government officials to Harvard Kennedy School for training. CUHK has awarded Ms. Ki the honor of Beta Gamma Sigma, and both Open University of Hong Kong and Hong Kong University have conferred her an honorary University Fellowship. She has published nine books so far, including the first ever and best selling advertising book in Chinese in Greater China in 1990. She is a CPPCC member of the Yunnan Province since 2002. In 2005, she was appointed Justice of Peace and in 2007 awarded Silver Bauhinia Star by the Hong Kong SAR Government.

Judi Kilachand
Judi R. Kilachand is Executive Director of Global Business Development & Programs at the Asia Society, where she plays a leadership role in the Society's overall efforts to maximize sponsorship revenue and build relationships with the corporate community and strategic partners in both the United States and Asia through direct solicitation for priority needs and through the development of major corporate conferences and business-focused initiatives.  In addition to managing the Society's signature event, the 2 ½ day annual Asian Corporate Conference, which attracts 600-1200 participants in a different city in Asia each year, Ms. Kilachand spearheaded the Society's International Business Conference series (Almaty 2005; Astana 2008), directed three study missions and reports on Asian finance, and was instrumental in the successful March 2006 launch of the Asia Society India Centre in Mumbai. Most recently, Ms. Kilachand organized the 20th Asian Corporate Conference in New Delhi in March 2010 and is inaugurating two new leadership initiatives at the Society —the Women Leaders of New Asia and the Chinese Indian Business Leadership Dialogue. Ms. Kilachand joined the Asia Society in 1992, as the Assistant Director of New York Corporate Programs.  Prior to joining the Society, Ms. Kilachand held positions at American Airlines, Chase Manhattan Bank, American Express and Morgan Guaranty Trust Company of New York.  She earned an MBA from Columbia University and an MA and BA in Russian and Eastern European Studies from Stanford University.  Ms. Kilachand serves on the board of the Akanksha Foundation and the Battery Dance Company.

Betty Kim
Betty Kim joined Bloomberg in 1997 as a team leader for Korea and subsequently managed NE Asia sales. Since 2003, Ms. Kim has been with Bloomberg Tradebook, a global agency broker offering multi-asset, multi-currency trading solutions to manage complex trading strategies in over 60 global markets to institutional clients. She is an application specialist for Trading Research & Strategy for the business in Asia Pacific. Prior to joining Bloomberg, Ms. Kim was vice president of the fixed income area within the capital markets division at Donaldson, Lufkin & Jenrette. After completing her M.B.A. at George Washington University, Betty spent 10 years in sales and trading of fixed income securities with Bear Stearns & Company, Smith Barney and Donaldson, Lufkin & Jenrette in New York until coming to Hong Kong with Bloomberg in 1997.

Susan Kim
Susan Kim is the Marketing Director of AmorePacific Inc., the largest beauty and health company in Korea. She leads the marketing and branding efforts in the US for the AmorePacific and Sulwhasoo brands. Instrumental in launching and developing Korea's first luxury beauty brand in the US, she was recognized with the CEO "Outstanding Performance Award". With the ongoing success of AmorePacific's branding efforts and retail distribution in Neiman Marcus, Bergdorf Goodman and Sephora, Ms. Kim is at the forefront of the current wave of establishing Korean products in the luxury market. Her global experience includes the IT industry, government and the non-profit sector. Based in Singapore from 2000 to 2003, she managed Compaq and Hewlett Packard's regional PR and corporate communications, overseeing 6 countries in South East Asia. Her career began at the Canadian Embassy in Seoul marketing Canadian business education to the corporate sector. This was followed by a marketing director position at the American Chamber of Commerce. It was there that Ms. Kim conceived the Professional Women's Committee and Young Professional's Committee.  One of her proudest achievements remains being one of the founding members of the "Partners for the Future" Foundation, which raises funds for and awards academic scholarships to under privileged families. Ms. Kim graduated with a BA from the University of Western Ontario in Canada and received a master's degree in International Relations from Yonsei University. She currently resides in New York City with her husband and two year old daughter.

Mary Kissel
Mary E. Kissel is editor of The Wall Street Journal Asia's editorial page, where she directs opinion coverage and contributes regularly to the global Journal's signed and unsigned commentary on Asia-Pacific.  Ms. Kissel's journalism career began at the Journal as an intern reporting from Paris, Brussels and Washington DC. She joined the Journal in Hong Kong in 2004 to write the Heard in Asia column, the Journal's premier commentary on the financial markets. In addition to the Journal, Ms. Kissel's work has been published in the Far Eastern Economic Review, the Australian and the South China Morning Post. She is a sought after speaker on topics ranging from Asian politics and policy to economic trends and trade issues. She is a regular guest on the U.S. ABC Radio's John Batchelor Show and appears on Fox, CNN and RTHK.  Ms. Kissel began her career at Goldman Sachs as a fixed income research and capital markets specialist in New York and London. Ms. Kissel has a Master's degree in International Affairs from the Johns Hopkins School of Advanced International Studies and a Bachelor's in government from Harvard University. She is a Claremont University Lincoln Fellow and a Stanford University Hoover Institution Edwards Media Fellow.  She is a native of south Florida and resides in Hong Kong.

Cindy Ko
Cindy Ko is the head of global expansion at Endeavor, an international economic development organization dedicated to supporting High-Impact Entrepreneurship in emerging markets. She is in charge of accelerating the pace of Endeavor's impact by establishing operations in new countries and regions throughout the world, in partnership with leaders of the local private sector. Ms. Ko received her M.B.A. from the Harvard Business School and her B.A. in Economic Development from Wellesley College. She is a former Fulbright Fellow with extensive experience studying, living and working in emerging markets, as well as experience in disparate industries ranging from marketing (Coca-Cola de Mexico), investment banking (Goldman Sachs's investment banking division in New York), and microfinance (World Relief in Kosovo). As director of World Relief's SME-support programs in Kosovo, she helped establish and run a business center to support ethnic-minority communities in the region. Together with her team, she has launched new offices in Egypt, Jordan, Turkey, and Colombia, and is currently focused on establishing Endeavor's presence in South East Asia.
Adriana La Rotta, Media Advisor, Investment Promotion Office, Proexport Colombia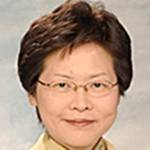 Carrie Lam
Carrie Lam has been appointed secretary for development of the Hong Kong Special Administrative Region Government since 1 July 2007. She joined the administrative service in August 1980, and rose to the rank of administrative officer staff grade A1 in September 2006. Mrs. Lam had served in various bureaus and departments. She was director of social welfare from August 2000 to October 2003, permanent secretary for housing, planning and lands (planning and lands) from November 2003 to May 2004, director-general, Hong Kong economic and trade office in London from September 2004 to March 2006. She was permanent secretary for home affairs before her appointment as the secretary for home affairs before her appointment as the secretary for development.

Christine Lam
Christine Lam is the head of operations and technology  (O&T) for Citi Hong Kong and is responsible for O&T across  all businesses. She also has local responsibility on  technology infrastructure, premises, procurement and  payment services. She joined Citi as a management  associate in Hong Kong and has been with the Bank since  1983. Ms. Lam has held numerous and diverse management positions across a spectrum of disciplines including customer relationship, product, sales and operations management in Hong Kong, Canada and in Asia Pacific regional roles in her career at Citi.  In the early 1990s, she spearheaded Citi's securities business ventures in the China B-Share market. Between 1996 and 1999, she ran the Global Transaction Services businesses in Hong Kong.  In 1999, she moved into the regional office and headed the CitiService in Asia Pacific, and subsequently added quality management to her responsibilities. She later assumed the chief of staff role to the regional CEO of the Corporate and Investment Bank, and immediately prior to her current role, she was the chief operating officer for Asia Pacific corporate banking and commercial banking. Ms Lam holds a LL.B. (Hons) from the University of Leeds in the United Kingdom and is married with three children.

Grace Lau
Dr Grace Lau is currently Managing Director of Merck Sharp & Dohme (Asia) Limited, Hong Kong, a subsidiary of the global second largest pharmaceutical company, Merck & Co Inc. Prior to this position, she has held various positions in the Asia Pacific region and in Hong Kong in her 15 years' tenure with the company. These spanned across Clinical Research, Regulatory Affairs, Medical Affairs, New Product Planning, as well as Sales & Marketing and Regional Franchise Management. As a woman leader, she was invited to join the company's Women's Global Constituency Group, an international network comprising female employees in senior positions from around the world. Dr Grace Lau holds a Bachelor's degree in Pharmacy from the University of Nottingham, UK and a doctoral degree in Clinical Pharmacology from the Chinese University of Hong Kong. She is a registered pharmacist in both the UK and Hong Kong and had been on the academic faculty of the Faculty of Medicine of the Chinese University of Hong Kong. Dr Grace Lau had been extremely active in the professional front for Pharmacy in Hong Kong. She was the founding Managing Editor of the only professional journal of pharmacy in Hong Kong – the Hong Kong Pharmaceutical Journal. This was a post she held for 10 consecutive years. She served on the General Council of the Hong Kong Pharmaceutical Society of Hong for a number of years, and was appointed a member of the Hong Kong Pharmacy & Poisons Board for two terms. This is the statutory body in Hong Kong governing all aspects of drugs, medicines and the professional practice of pharmacists.

Vivian Lau
Vivian Lau is CEO of Hong Kong Petrochemical Company Limited (HKPCL) and Junior Achievement Hong Kong (JA). Ms. Lau has led HKPCL, a US$200 million turnover petrochemical manufacturing company based in Hong Kong, through the SARS period in 2003, the energy crisis, and the global financial tsunami in 2008. JA is a non-profit charity organization focused on improving the quality of life for young people through activities based programs. Since 2004, Ms. Lau has led the organization to increase student reach from 300 to over 30,000 in 2010. Ms. Lau has been a Radio Program Hostess of the LTV café, a weekly news commentary program on Radio Television Hong Kong, Radio 2 since May of 2006. With over 20 years of international experience in industry spanning leadership development, petrochemical, IT, airlines, advertising, online and telecommunication industries, Ms. Lau possesses a proven track record in starting, growing, managing, and restructuring companies. She holds a Bachelor of Arts from the University of Texas at Austin, USA and a Master of Business Administration (MBA) from Macquarie University, Sydney, Australia. She was the chairman of the Hong Kong Chapter of the Interactive Advertising Bureau from 2001 to 2003, and the founding Chairman of the Hong Kong 4A's Interactive Committee. She won the Woman of Influence Award – Professional of the Year 2009, Jessica's Most Successful Women Award 2009, Asia 21 Fellow 2008, IWF Leadership Foundation Fellow 2006, and Global Internet Superstar.

Lauren Leader-Chivee
Lauren Leader-Chivee is a senior vice president with the Center for Work-Life Policy, a think tank focused on advancing women and minorities in the Fortune 500 and a partner in SA Hewlett Associates, the consulting arm of the Center. She leads both research and the management consulting practice, advising major corporations on key diversity issues. She has over 12 years of Human Resources, Talent Management, and Management Consulting experience. Before joining SA Hewlett Associates she held executive HR roles at boutique investment banks and served at the vice president of Human Resources for OfficeTiger, one of the world's most successful business process outsourcing firms. Earlier in her career she held HR leadership roles at Credit Suisse. She is a graduate of Barnard College and is currently working towards her Masters in International Economic Policy from Columbia University's School of International and Public Affairs. She's on the leadership steering committee of the Aspen Institute Socrates Society and the Emerging Leaders Network of the National Counsel for Research on Women.
Alice Lee
Alice Lee is the Human Resources Director, Organisation Effectiveness of PepsiCo Greater China Region. Prior to joining PepsiCo, she had worked in the technology and pharmaceutical industries across various Asian countries.

Bessie Lee
Bessie Lee was appointed CEO of GroupM China in September 2005 and is responsible for the strategic development, operations, and continued growth of GroupM and its media agencies in China. She started her career in media in 1990 with J. Walter Thompson in Taiwan. Prior to her role at GroupM China, Ms. Lee spent eight years in Mindshare Taiwan and Shanghai; her last position there was CEO of Mindshare China. She has won numerous media awards in China. In 2007, she was voted one of China's top 10 most creative media professionals by the China Economic Newspaper Association. She was also specially named as one of China's top business women leaders by the All-China Women's Federation in 2006. She graduated with a Master's degree in communications at the Illinois State University, USA. Ms. Lee is based in Shanghai.

Mavis Lee started her career with Bloomberg as a data  analyst in Hong Kong nearly 9 years ago, specializing in  corporate actions in the equities team. Since then, she has  held such positions as team leader and equities manager.    Her achievements include bringing in new technology to  efficiently process company financial data which  significantly improves the timeliness and data accuracy of products. She also worked very closely with other business units to secure resources for product enhancements for emerging markets, particularly within the Greater China region. She recently moved into a new role handling the project implementation for pricing and research contribution for Asia Pacific and the Middle East.

Vivien Leigh
 Vivien Leigh joined the Asia Society Hong Kong Center in June 2009 and is responsible for overseeing the establishment of the Center's new headquarters at the former Explosives Magazine site. Prior to joining Asia Society, Vivien was Special Projects Manager of Chairman's Office, Hang Lung Properties Limited, where she reported to the Chairman and handled a myriad of events such as conference, concert, movie premiere, and exclusive dinner functions.  She also supported the Chairman on activities involving local and international non-profit organizations and educational institutions. In addition, Vivien conducted research and data analysis on economics, geopolitics and culture related topics. Vivien has been working in the public relations industry from 1996 to 2007 specializing in luxury brands and lifestyle consumer products.  Before that, she was in the hotel industry. Vivien is a graduate of the Cézar Ritz Colleges Switzerland.

Deborah Leonard Kosits
Deborah Leonard Kosits has thirty years' experience as a global business HR leader and consultant in companies such as Citibank, GE, and Pitney Bowes. Ms. Kosits founded Resonance Strategies in 2001 to help leaders understand and act on the unspoken motivations of their workforce. She has worked with multicultural client companies spanning a dozen industries including professional services, life science, energy, pharma, fashion, and financial services. With a track record for creating significant organization change for businesses and organizations at a crossroad, Ms. Kosits has lived and worked in Hong Kong, China, the Middle East, and North America and has served major clients in South Asia and Europe. She holds a B.A. in Asian Studies and an M.A. in Bilingual Education, Chinese and English, from Seton Hall University.

Julia Leung
Julia Leung holds a Bachelor of Social Sciences Degree from the Chinese University of Hong Kong and a Master's Degree in Journalism from the Columbia University. Upon graduation, Ms. Leung had served in the Asian Wall Street Journal for ten years, serving as the China correspondent most of the time. Ms. Leung joined the Hong Kong Monetary Authority (HKMA) in 1994 and was promoted as Executive Director (External) in 2000. Ms. Leung was responsible for international affairs relating to multilateral agencies and central bank co-operation, China research, as well as financial market integration issues. During the period, she was chiefly responsible for coordinating and launching a US$3 bn Asian Bond Fund project, in which official reserves from 11 central banks in Asia were pooled to develop the bond market. She was also responsible for introducing the RMB banking business, RMB bonds and Qualified Domestic Institutional Investors scheme, among other development initiatives, to Hong Kong. She was appointed by the HKSAR Government as Under Secretary for Financial Services and the Treasury in May 2008. Her current portfolio includes securities market development initiatives in Hong Kong and financial market integration and cooperation with the Mainland.

Xiaolin Li
Xiaolin Li graduated with a B.A. in English language from Wuhan University in 1975 and then joined the Chinese People's Association for Friendship with Foreign Countries (CPAFFC), where she successively assumed the post of Chief of the Division of US Affairs, Deputy Director General, and Director General of the Department of American and Oceanian Affairs. From 1990 to 1992, she served as First Secretary of the Chinese Embassy in the United States. In 1996, she was made Vice President of CPAFFC and concurrently Vice President of the Chinese Friendship Foundation for Peace and Development attached to CPAFFC. In 2003, she was elected into the National Committee of the Chinese People's Political Consultative Conference. She studied at the University of California in Los Angeles from 1982 to 1983 and graduated as MA in Asian American Studies.

Agnes Liew
Agnes Liew heads the relationship coverage in Asia for subsidiaries of multinational customers of Citi's Global Banking as the Asia Pacific Head of the Global Subsidiaries Group. Ms. Liew is also the Global Banking Head for ASEAN (ex-Singapore). In that role, Agnes has relationship coverage of Citi's local and foreign corporate and financial institution relationships in ASEAN. Ms. Liew is a Law graduate (LL.B Hons) from the University of Singapore and a member of the Supreme Court of Singapore. Agnes joined Citi in Singapore in 1982 as a management associate and has completed 26 years of service in Citi. Besides her current role, she has held various country and regional roles including Corporate Bank Head – Citi Singapore, Country Risk Manager for the Corporate & Investment Bank – Citi Taiwan, Head of ASEAN Risk for the Corporate & Investment Bank – Regional Risk Management for Asia Pacific, and Asia Pacific Head of the Global Subsidiaries Group at the Global Corporate Bank. Ms. Liew is married with a daughter.

Sola Liu
Sola Liu is a world- renowned composer, a highly individualistic vocalist, and a major award winning contemporary writer. Her music includes compositions for jazz bands, ensembles, and orchestras. She has also written film soundtracks and operas. She was the composer, librettist, director, leading singer, and designer for one of her operas, Fantasy of the Red Queen. Her literary work remains cult reading for two generations of Chinese readers.

Kai-Yin Lo
Kai-Yin Lo is the recipient of the Hong Kong Design Centre's prestigious international award, "World's Outstanding Chinese Designer, 2007", in recognition of her contribution to the design and for being one of the first brands from Asia with international stature. The Hong Kong SAR Government also honored her with a Silver Bauhinia Star for her contribution to the creative industries. Ms. Lo is recognized as a pioneer for bringing a contemporary and easy-to-wear style to traditional Chinese jewelry and for elevating semi-precious stones into a mainstay in jewelry design. Suzy Menkes, the influential fashion editor of the International Herald Tribune wrote, "Kai-Yin's designs bridged the divide between precious and fashion jewelry, and ushered in a new design direction." Ms. Lo shared accolades with Cartier at the "New China Chic" exhibition at the Kennedy Centre, Washington DC, in 2005 and was accorded a prestigious retrospective show at Wako, Tokyo's leading store, in 2008. A student of history at Cambridge and London Universities and Harvard Business School, Ms. Lo has organized business and cultural exhibitions round the world – the 1992 Landmark Exhibition of Chinese artist Wu Guanzhong at the British Museum, the influential "Living Heritage" exhibition and symposium at the China Institute, New York (2001), and the recent "Jewellery for Life Exhibition" at the Hong Kong Heritage Museum (2008-2009) to name a few. She is the Chief Curator of the Hong Kong official Design Exhibition at Shanghai Expo, 2010 "Hong Kong: Creative Ecologies".

Shalini Mahtani
Shalini Mahtani, as the Founder and previous CEO, has been recently appointed as Advisor to the Board of Community Business. Shalini has advised many companies on CSR in Asia, Diversity & Inclusion, Work-Life Balance and Corporate Community Investment. Ms. Mahtani conducted extensive research and written numerous publications on these subjects and is a sought after speaker in Hong Kong and globally. Diversity and work-life related publications that she has authored include: The State of Work-Life Balance in Hong Kong (2006, 2007, 2008), Diversity Priorities in Asia: Challenges and Ways to Impact Change, Women on Boards: Hang Seng Index 2009, Women Leaders in Hong Kong – Insights into their workplace experience and Gender Diversity Benchmark Report for Asia. Ms. Mahtani was honored by the World Economic Forum as a Global Young Leader in 2009. In 2008, she was awarded a MBE from Her Majesty, Queen Elizabeth II for services to corporate social responsibility in Hong Kong. In 2007, Ms. Mahtani was named Asia 21 Young Leader by the United States' Asia Society and named as one of 35 global women leaders under the age of 35 in the "35 under 35" list by UK based World Business. In 2005, she was awarded the "Chief Executives Commendation for Community Service" by the Hong Kong SAR Government for her contribution to the ethnic minorities of Hong Kong. She currently serves as External Diversity Advisor for Asia Pacific for a US investment bank. Before Community Business, Shalini had a career in accounting and banking. She is a graduate of the London School of Economics and is a Certified Public Accountant. Ms.  Mahtani continues to play a key role in Community Business, particularly in diversity and inclusion and development and strategy for Community Business.
Dorothy Mak, Project Manager, Future Leadership Program, Wall Street Journal (Asia)

Kathy Matsui
Kathy Matsui is head of Economics, Commodities and Strategy (ECS) Research in Asia, chief Japan equity strategist, and co-director of Asia Investment Research for Goldman Sachs. She was ranked No. 1 in Japan Equity Strategy by Institutional Investor magazine in 2000, 2001, and 2006 and No. 2 by the Nikkei Analyst Ranking in 2000. In 2007, she was chosen by the Wall Street Journal newspaper as one of the 10 Women to Watch in Asia for her work on the Womenomics theme. Prior to joining the firm, Ms. Matsui worked as the chief Japan strategist for Barclays de Zoete Wedd Securities for four years, and she worked at the Export-Import Bank of Japan's Washington, DC office for two years. She served as a committee member for the Finance Agency's Tax Research Committee as well as the Ministry of Economy, Trade and Industry's Industrial Structure Committee. Kathy is a board member of the Asian University for Women (AUW) Support Foundation. She is also a member of several professional women's organizations, including Leadership-111 and 85 Broads. Ms. Matsui is a trustee for the American School in Japan and is a member of Keizai Doyukai, a leading Japanese business organization. She also serves on the advisory council for the Japan Cancer Society Fund Against Breast Cancer. Ms. Matsui earned a B.A., magna cum laude, in Social Studies from Harvard University and an M.A. from Johns Hopkins University, School of Advanced International Studies. Ms Matsui and her husband, Jesper Koll, have two children and live in Tokyo, Japan.

Nami Matsuko
Nami Matsuko is head of corporate citizenship department at Nomura Holdings, Inc in Japan.  She is in charge of corporate social responsibility (CSR) for the group worldwide and pursuing the role of business in tackling global agenda. Before taking this mission, she has been in investment banking section providing corporate advisory services regarding M&A, finance and corporate governance while contributing to policy making for Japanese capital markets to be more fair and attractive for both investors and companies, domestic as well as global. Ms. Matsuko holds a B.A. in International Law from Sophia University in Tokyo and a LL.M from Georgetown Law Centre and New York University School of Law, and is a member of the New York Bar Association. She was chosen to be one of the Asia 21 fellows by Asia Society, of the Asia-Pacific New Leaders of 2009 by Generation 21 and Young Global Leader by World Economic Forum in 2009. She enjoys playing the violin in a local orchestra on the weekends.

Kay McArdle is an Executive Director in the Office of Global Leadership and Diversity. She joined Goldman Sachs Hong Kong in March 2000 as Head of Employee Relations for Asia Ex Japan.Kay received her B.A. (Honours) from Reading University in England where she majored in German. She also gained a TEFL (Teaching English as a Foreign Language) certificate. Ms. McArdle then studied to become a lawyer. On qualification, she worked as a litigator specializing in employment law at firms in the UK and then Hong Kong before joining Goldman Sachs. She was admitted to practice law in both the UK and Hong Kong courts. While at law firm Masons in Hong Kong, Ms. McArdle's team won the first Asian Legal Business Best Employment Law Firm of the Year award in 1999. She is acting Chair and a board member of The Women's Foundation, an Executive Committee Member of the Child Development Centre and a co-founding member of the Asian University for Women Hong Kong Support Group.

Ameeta Mehra
Ameeta Mehra, as the managing director of India's leading stud farm Usha Stud Farm, has single-handedly shaped its destiny. The many awards that have come her way are a testimony to the commitment and dedication for the onerous job at hand.  She is a multi-faceted person; a prolific writer, musician and tennis enthusiast. She has published books on a variety of subjects and is a guest lecturer on subjects relating to Meditation and the Science of Living. She also takes online and onsite advanced research courses in Sri Aurobindo's philosophy and practice, and is the youngest board member ever to be appointed on the Governing Board of Auroville. A gold medalist from the Irish National Stud where she completed her Equine Management diploma, Ms. Mehra has completed a course in Equine Nutrition at Kentucky (USA) and has completed the Management Education Programme from the famous Indian Institute of Management, Ahmedabad. An honors degree student of English literature, Ms. Mehra is well read and has been editing a bi-monthly journal, `The Awakening Ray'.   She has published the following books: The Mother on Education: From Reflection to Action, Sadhana: A Guide to Self-mastery, Karmayoga: Perfection in Work, Abhaya: Fear – Its Cause & Cure, Dhyana: Meditation for Inner Growth, and The Journey. She has creatively designed & teaches the following online and on-site, practicum based courses to collegiates and professionals: Explorations into a New Creation of the Self and Society, Foundation course for Facilitators, Developing the Powers of Concentration and Meditation, Fear: its Cause & Cure, and Self-development & Education.

Christina Min
Christina Min is vice president of finance and controller for the technology and manufacturing group at Intel Corporation. She oversees the financial management and controls for the company's technology development, manufacturing, and capital investments. Previously, she served as sales and marketing controller responsible for Intel revenue, marketing budget, microprocessor pricing, and profit and loss statement. Additional assignments include: Mobile and Graphics Product Divisions, Corporate Finance, and Audit. She received her Bachelor's degree from the University of Virginia, and her Master's degree in Business Administration from Simmons College. Ms. Min is an active champion of diversity initiatives sponsoring the Asian Leadership Council, a member of Intel's Women's Leadership Council, a founding member of the Corporate Executive Initiative of Ascend, and speaker/mentor to various organizations.

Samar Minallah
Samar Minallah is a research anthropologist, a documentary film maker and an anthropologist with a degree in Mphil from the University of Cambridge, UK. For more than a decade, she has been working for civil rights and highlighting various issues related to disadvantaged groups, particularly women, in Pakistan. She is the founder of Ethnomedia, An advocacy based media organization focused bring social change through media. She has not only been documenting the positive aspects of the lives of women, but her documentaries have also dealt with broader social and human rights issues. Her most recent documentary highlighted the dark side of migration in Pakistan. Her documentaries are being used for advocacy and awareness-raising by various government and non-governmental organizations.  Ms. Minallah was recipient of the Perdita Huston 2007 Award for her campaign against Swaara and Vaani tribal customs in parts of the North-West Frontier Province and Punjab. She was also a recipient of the UNICEF Child Rights Award 2005, Robertto Rosellini 2009, and Cannon Award 2009 in Italy for highlighting women's concerns through media. In 2010, she won the 'Civic Courage Award' by Center for Civic Education Pakistan to honor her for taking courageous public stance and stand to advance truth, justice , rule of law, democracy, and pluralistic values in Pakistan despite enormous odds and personal risks.

Audrey Mok
Audrey Mok heads the corporate communications team for Sony in the Asia Pacific region, covering the electronics entities in South East Asia, Taiwan, Korea, Oceania, Middle East, and South Africa. Her key responsibilities cover both external and internal communications, including media relations, crisis communications, corporate social responsibility, external relations, and employee communications.  Ms. Mok joined Sony in 1995 and was instrumental in establishing the regional corporate communications function for Sony, providing overall PR management and governance. Prior to Sony, she was part of the PR team of the Port of Singapore Authority handling overseas port promotions, media relations, and CSR activities.  Ms. Mok is a member of the Institute of Public Relations of Singapore and the Singapore Press Club. She is also actively involved in church as part of its leadership team.

Ann Morfogen
Ann Morfogen is a senior vice president of Communications & Public Affairs at Sony Corporation of America. She is responsible for developing, implementing and supporting overall corporate external and internal communications and public relations activities for the company's businesses which include electronics, entertainment and new technologies; and for managing global communications efforts together with the company's corporate headquarters in Tokyo, as well as offices in Europe and Asia. She also directs public affairs activities for Sony's U.S. businesses as President of the Sony USA Foundation, and oversees the Sony Wonder Technology Lab, a free interactive museum for children located on Madison Avenue in New York City.  Before joining Sony Ms. Morfogen served as vice president, Media Relations for the CBS Inc. Prior to that, she held various positions in communications, public relations and management at CBS News, the CBS Television Stations, and CBS Entertainment. She oversaw press activities for media events.  Ms. Morfogen is a graduate of Albright College in Reading, Pa., and has attended New York University and the Columbia University Graduate School of Film. She serves on various boards including The Education Committee of the Museum of Modern Art (MoMA), The Asia Society Business Council and The Center for Communication.

Siti Musdah Mulia
Siti Musdah Mulia is research professor of the Indonesian Institute of Sciences (LIPI) since 2003 and a lecturer on Islamic Political Thought at the School of Graduate Studies of Syarif Hidayatullah State Islamic University, Jakarta, Indonesia. Since 2007, Ms. Mulia has been the chairperson of the Indonesian Conference on Religion for Peace, a NGO promoting interfaith dialogues, pluralism and democracy for peace. She was a senior advisor of the Minister of  Religious Affairs of the Republic of Indonesia (2000-2007) and the head of Research Division of The Council of Indonesian Ulema (MUI) (2000-2005). Ms. Mulia is active in several academic fields and has been an international visiting fellow in a number of universities. She is an activist for Democracy, Human Rights and Gender Issues and a laureate of the International Women of Courage Award   theUS Government (2007) for her outstanding contribution to the development of moderate Islam and the promotion of democracy and human rights in Indonesia. Currently, Ms. Mulia is the laureate of the Yap Thiam Hien Human Rights Award (2008) and Woman of The Year 2009 from Italy for promoting women rights and minority rights.
James Murray
James R. Murray is the chief executive officer of Plan International Hong Kong. Plan International is a global development agency working for children in developing countries. A 24-year veteran with Plan, Mr. Murray has led a remarkable career with the organization, having worked on numerous field projects in many underdeveloped parts of Africa and Asia, including the Philippines, Sri Lanka, Sierra Leone, Niger, and most recently China, where he has spent the past seven years as country director. Mr. Murray has been involved in formulating and implementing Plan's development program in these countries, many of which have been subjected to civil war and extreme poverty. Mr. Murray's responsibilities include establishing the organization's Hong Kong office from implementing the marketing strategy to driving the donation and sponsorship program to managing the regional government and corporate relations for Plan. A graduate in Community Development and Anthropology and later in NGO Management, Mr. Murray started his career as an urban planning consultant in the US, which then led him to volunteer in the US Peace Corps in the Philippines in the late 1970s.

Manizha Naderi
Manizha Naderi is the Executive Director of Women for Afghan Women.  She received her B.A. in Language Arts from Hunter College as well as an Executive Management certificate from Columbia University and a Financial Management Certificate from the Community Resource Exchange in New York City.  Ms. Naderi founded the Children's Support Center in Kabul, a residence for children, ages 6-15, living with their mothers in the Kabul prison.  She is currently the founder and director of the Women for Afghan Women's Family Guidance Center where she has developed counseling, mediation, and legal assistance programs.  She expanded the Family Guidance Center to Mazar and Kapisa as well as creating shelters in Kabul, Mazar, and Kapisa.  Before taking on the role of director at the Family Guidance Center, she was the director of Women for Afghan Women's Community Outreach Program in New York City.  Ms. Nadero also organized Women for Afghan Women's conference on Women and the Constitution.  In 2006 she was nominated for the Reebok Humanitarian Award.

Ton-Nu-Thi Ninh is president of the Founding Committee  of Tri Viet University in Viet Nam. Slated to open in 2013,  Tri Viet is driven by the innovative resolve to be  comprehensively "green" in the conditions of a developing  economy, a Vietnamese university open to the modern  world, a private institution dedicated to public service. In her present project, Madame Ninh's leadership draws upon her first calling as a scholar and academic, when she taught at the Sorbonne after obtaining an Agregation from the Ecole Normale Superieure de Fontenay-Aux-Roses (France) in the 60s. Madame Ninh served Viet Nam as a diplomat for more than two decades, specializing in multilateral institutions and global issues. From 2000 to 2003, she was Viet Nam's Ambassador to Belgium, Luxembourg and Head of Mission to the European Union in Brussels. During the 11th National Assembly of Viet Nam (2002-2007), Madame Ninh served as Vice-Chair of the Foreign Affairs Committee, focusing on North America and Western Europe. On the social front, Madame Ninh has been consistently active, with a special interest on gender and post-war legacy issues, such as the impact of Agent Orange/dioxin in Viet Nam. In August 2007 she established her own NGO – the Global Vietnamese Women's Network ––to link up Vietnamese women within and outside the country contributing in different fields to Viet Nam's international integration.
Diana Nurmin, President Director, Pt. Dian Bakti Setia

Sarah O'Donnell
Sarah Young O'Donnell is the CEO of Seibu department stores in Hong Kong. She has worked in the retail industry in Hong Kong for 19 years and in New York prior to that.

Ma. Malaya Oebanda
Malaya Flores-Oebanda is the social partnership manager of Visayan Forum Foundation. She is responsible for managing and strengthening partners' commitments, including the provision of technical assistance that they may need in pursuit of its programs and services that are in line with the noble cause of Visayan Forum. Ms. Oebanda is also the Coordinator for Visayan Forum's local and international volunteer program. She has worked for the institutionalization of this program that is recognized as one of the best practices in the country by the Volunteer Service Organization based in the United Kingdom. At the age of 25, she has already published a manual on life skills for victims and survivors of human trafficking and exploitation. This material is also being used in VF-Microsoft's Anti-Trafficking preventive program called the "Stop Trafficking and Exploitation of People through Unlimited Potential" (step-UP). Ms. Oebanda was born in prison while her parents were incarcerated during the Marcos dictatorship. She spent the first two years of her life there. Ms. Oebanda, or Lai to her friends, is a graduate of Psychology from St. Paul College de Manila.

Rhodora Palomar-Fresnedi
Rhodora Palomar-Fresnedi is founder and managing director of Except One, Pte. Ltd, a management consultancy firm focusing on leadership development, global diversity, communications, and corporate social responsibility. She works with Chairmen, CEOs, and senior business leaders globally as a consultant or executive coach. Ms. Palomar-Fresnedi has a unique perspective that comes from her work and life experience. She has lived and worked in Asia, Europe, and North America. She has been a teacher, financial controller, a senior corporate executive, as well as an external consultant to global companies in different industries. She spent 15 years at Unilever, where she set several firsts as she steadily rose to regional and global leadership positions. Among others, she became the first and the most senior Asian woman to work with the Board and the Executive Committee as Global Vice President-Head of Diversity. For this work, she was recognized as one of the top Asian Women of Achievement in the UK in 2005. Post-Unilever, her contribution has expanded to other institutions, including governments. She has recently shared her experience in the Japan Women's Innovation Network (J-WIN) and was a keynote speaker for Korea's Ministry of Labor. She sits in Singapore's Ministry of Manpower's National Integration in the Workplace Group. She is a Board Member of UK-based BIOSS International, Senior Advisor to the New York-based Hidden Brain Drain Task Force, and advisor to Singapore-based Women Mean Business Network. Ms. Palomar-Fresnedi sees her own company as the combination of all her past experiences, skills, and capabilities to help people and communities find their own voice, and thus create possibilities for themselves and others. She has a B.A. in Mass Communications, Magna Cum Laude, and a Master in Management Degree, with Distinction. She lives in Singapore with her husband, Jojo, and their three children.

Gaëlle Patin Laloy
Gaëlle Patin Laloy has been working for the last six years at  the Barcelona headquarters of CASA ASIA  (www.casaasia.es), a Spanish public cultural institution  formed by the Ministry of Foreign Affairs and Cooperation,  the Autonomous Government of Catalonia and the City Councils of Barcelona and Madrid. She is now heading the Asian Communities Programme which consists of strengthening the relations and communication with the communities of Asian migrants in Spain and promoting their participation and interaction with the Spanish people, thereby contributing to the creation of a participative and cohesive multicultural society. One example of the actions carried out by this program is the creation of a closed-door informal gathering with women from around fifteen countries to discuss issues of common interest. She also heads the China Strategy of Casa Asia. Previously, she held the position of coordinator of the East-West Dialogue at CASA ASIA, during its first five editions and of coordinator of the Politics and Society Department at Casa Asia. She holds a Bachelor of Arts in Art History and a Master's Degree in Management from Boston University. She has also studied at the Center of Studies on Modern and Contemporary China of the EHESS in Paris where her research focused on Chinese society, after having completed the three years University courses of Chinese Language and Civilization for Foreigners in Shanghai's China Normal University and Beijing''s Foreign Affairs University. She has also had various working and researching experiences such as at the Alliance Française in Shanghai, the Chinese School of Diplomacy, and the French Embassy in Beijing, and at INSEAD in Fontainebleau.

Katherine Perkins
Katherine Perkins joined Bloomberg in 2006 and currently looks after the leadership, learning and diversity team in the Asia Pacific region as well as the Hong Kong regional human resources team, which supports Hong Kong, China and Korea. She is also a member of the Bloomberg Hong Kong management committee. Prior to joining Bloomberg, Ms. Perkins was the operations services manager for the Verizon Business Conferencing Division in Hong Kong.  Ms. Perkins holds a B.A. from Stanford University and lived in Korea for 3 years before moving to Hong Kong in 1995.
Anne Pham
Anne Pham is currently faculty member in the National Security Studies department at ICAF, National Defense University. She is a professor for the core course on National Security Strategy and is the Director of the Regional Security Studies on Southeast Asia. At the Department of State, she was the Office Director for Strategic Planning and Evaluation. She coordinated the Senior Policy, Performance and Resource Reviews for the Secretary and Deputy Secretary. She also led efforts to develop the first joint State-USAID strategic plan with respect to policy and foreign assistance. Ms. Pham was personally recognized by the President in an interagency ceremony as being one of five individuals (career) from State that made significant improvements to the organization. Ms. Pham has also worked in the Bureau of East Asian and Pacific Affairs (senior advisor), EAP Regional Security and Policy, Japan Desk. Ms. Pham has also worked in the Office of the Secretary (special assistant to the Ambassador for War Crimes Issues) and served at the U.S. missions in Laos and Vietnam. Ms. Pham holds a Master of Science in Foreign Service degree from Georgetown University School of Foreign Service, a Master Degree in National Security Strategy from the National War College, a B.A. in Government and International Relations and Asian Studies from Cornell University. Ms. Pham is a recipient of the following awards: Superior Honor Award from the chief financial officer and coordinator for Intelligence Resources and Planning, Secretary of State certificate of Appreciation for Outstanding Work during Kosovo crisis, 1999 Secretary of State Certificate of Appreciation for Exemplary Performance during 1995 U.S.-Vietnam normalization of relations visit, and QSI Award in 2005 for the President's Quality Award. Prof. Pham is also an inventor with a U.S. Patent for an infant head positioning device.

Nivruti Rai
Nivruti Rai is a director in Intel Corporation in the Systems on Chip Enabling and Circuits Technologies. She is leading the Atom and SOC Development Group team in India where she is responsible for design, validation, and integration of circuit blocks and interconnections for System on Chips and new products. Prior to becoming the Director she became a principal engineer in 2003, a senior technologist driving process and design innovations for Microprocessor designs. Ms. Rai did her Masters in Industrial Engineering from Oregon State University in Corvallis, and her Bachelors and Masters in Applied Mathematics and Minor in Operations Research from Lucknow University, India. Her team in India has adopted a village near Bangalore and is working to improve the quality of life there through education, awareness for cleanliness, and supporting old homes and hospitals through donations. She is an avid music fan with Master's in Indian classical music and a Bachelor's degree in Indian Classical dance form of Kathak.

Kalpana Raina
Kalpana Raina is the managing partner of 252 Solutions, LLC, an advisory firm. Formerly, Ms Raina was an executive vice president with The Bank of New York Mellon Corporation. During her eighteen-year career at the bank, she held a variety of leadership positions in the U.S, Europe, and Asia. She has expertise in finance, creating alliances and partnerships, extending operations globally, and cross-cultural management. Ms Raina has a Master's degree from McMaster University, Canada and undergraduate and graduate degrees from Punjab University, India. She currently serves on the board of directors of RealNetworks, Inc., (NASDAQ- RNWK), John Wiley & Sons (NYSE-JWA) and Information Services Group (NASDAQ-III). She also serves on several Advisory Boards. Previously she was on the boards of The Center for Communications and The World Music Institute. She is a member of The National Association of Corporate Directors, a co-chair for Asia for Women Corporate Directors and a past member of the US-India Business Council.

\
Venilla Rajaguru-Pushpanathan
Venilla Rajaguru-Pushpanathan, is the chairman of the recently established Foundation, ASEAN Secretariat Women's Wing'. The Women's Wing within ASEAN has just marked its 1st Anniversary, and is already managing several community development projects in Indonesia and beyond. Her pioneering efforts in ASEAN-wide Women Scholar schemes and courageous Humanitarian Aid Mission to disaster sites such as Padang has won the acclaim and support of several Ministers, International Organizations, and the Secretary General of ASEAN. As the founding chairman of the ASEAN Women's Wing, she is recognized of establishing a foundation that binds women of diverse cultures across the economic spectrum to come together as a massive workforce for the sake of one collective and empowered community. She is also the author of ASEAN Women Solidarity Songs Collection, and her lyrics titled 'Many But One' has recently been launched as the official ASEAN Women Solidarity Song at the ASEAN Secretariat. Recognized as a communication specialist, Ms. Venilla Pushpanathan has previously held various academic positions on Curriculum Development and for lectureship, including a Teaching Consultant Position with the Center for English Communication, Singapore Management University. She has also served as a Mediacorp Radio News Correspondent for Indonesian Current Affairs. She started her career with the Oxford Branch of the British National Opinion Polls, team leading market research & Brand Studies. She is known in Gender Working Groups as well by her research involvement with NGOs on Girl Child Education. She is also a Rhodes Scholar 1992 (Oxford).

Kari Reston
Kari Reston is the Head of Diversity and Inclusion at Standard Chartered Bank. Standard Chartered PLC, listed on both London and Hong Kong stock exchanges, ranks among the top 25 companies in the FTSE-100 by market capitalization. The London-headquartered organization has operated for over 150 years in some of the world's most dynamic markets, leading the way in Asia, Africa and the Middle East. The Bank employs over 70,000 people representing 125 nationalities across 70 countries. Ms. Reston is responsible for setting Standard Chartered's diversity and inclusion strategy and driving the agenda forward so that the Bank is recognized as leading the way through diversity and inclusion. This encompasses not only diversity and inclusion within the workplace but also with regards to customers and communities. Prior to her appointment in January 2009, she worked in the group chief Executive's office. She has also held a number of roles in group Human Resources at Standard Chartered, including managing HR Communications and the HR Executive Committee. Currently based in Singapore, Ms. Reston has previously lived and worked in London, England and Vancouver, Canada. She graduated from the University of British Columbia with degrees in Political Science and Family Studies. Ms. Reston also holds a Masters of Science in International Employment Relations and HR Management from the London School of Economics, where she is a regular guest lecturer on cross cultural management.
Toshiyuki Sanada, Architect & General Manager, Mori Building Co., Ltd.
Mariko Sanchanta
Mariko Sanchanta is the deputy Tokyo bureau chief and is overseeing the integration of Dow Jones Newswires and the Wall Street Journal in Japan.  Ms. Sanchanta joined the Wall Street Journal in October 2009. She joined from the Financial Times, where, in her ten years with the paper, she was a reporter, a foreign correspondent and editor. Most recently, Ms. Sanchanta was the Financial Times' European Editor for corporate news in London. She joined the Financial Times in New York in 1999, working for both FT.com and the paper. She was posted to Tokyo in 2002 as a foreign correspondent with the paper, where she covered a variety of beats, including technology, retail, transport and capital markets. She moved to London in 2008.  Ms. Sanchanta is a graduate of the College of William & Mary in the U.S., with a double major in Economics and Government.

Mallika Sarabhai
Mallika Sarabhai is one of India's best-known Bharata Natyam and Kuchipudi dancers. She has taken her work and that of her company Darpana to over 90 countries of the world. She has used every medium – dance, theatre, television, film, writing and publishing – for her work, winning recognition in India and abroad. In recognition of her efforts to promote social justice through the arts, she was nominated for the Nobel Peace Prize as part of the 1,000 Women for the Nobel Peace Prize campaign. She has received numerous awards including the Knight of the Order of Arts & Letters and the Chevalier des Palmes Academiques, from the Government of France, and several awards from the Government of India. Ms. Sarabhai is director of Darpana Academy of Performing Arts, a centre for the arts where the focus is on the use of arts for social change. In 1982 she founded Darpana for Development to develop performance as a language for change and JANAVAK, the voice of the people, to record and preserve folk and tribal culture. She played the lead character of Draupadi in the international theatre production of The Mahabharata by world-renowned director Peter Brook. She spent five years performing the play in French and English, and playing the role in the film and TV versions. On her return to India in 1989 she became deeply involved in creating her own contemporary dance vocabulary beginning with her first solo theatrical work, Shakti: The Power of Women. From 2000 to 2002 she was CEO of TARA, a TV channel dedicated to using mainstream genres of programming for activism. She founded Darpana Communications in 2001 to harness the potential of TV to change attitudes and fight social prejudice.

Tamao Sasada Tamao Sasada, managing director of investment banking  division at Bank of America Merrill Lynch Japan, is based  in Tokyo and is responsible for the relationship  management of Japanese financial institutions.  Her  primary focus is to advise and assist Japanese banks and  finance companies on capital raising, funding diversification and cross border merger and acquisition opportunities mainly in Asia. Prior to joining Merrill Lynch in 1998, Ms. Sasada has worked as a corporate lawyer in New York and Sydney for 4 years where she engaged in global project finance projects.
Jean Seabrook
Ms. Seabrook joined J.P. Morgan in June 2006. She is responsible for managing and strengthening JPM's philanthropic and community relations platform across Asia Pacific. She is especially recognized in Hong Kong for her personal commitment to charitable causes and has devoted more than 13 years to working with the Hong Kong Society for the Protection of Children [HKSPC].  During her tenure as Chairwoman of the Fund Raising Committee at HKSPC, she initiated 5 major social and educational initiatives which were implemented at its Centres.   She is still an Executive committee member. Ms. Seabrook has always taken a strong and personal interest in supporting educational initiatives making education accessible to children; and community outreach programs empowering girls and young adults.  Her extensive experience with nonprofits gives her vast exposure to all aspects of community and social responsibility. She is often asked by her peers and professionals for her insight and opinion on new and innovative ideas relating to community programming and social services for underprivileged children. In her role at JPM; Ms. Seabrook initiated horizontal partnerships among social partners; the sharing of programs, projects and services with vertical integration of employees' volunteerism.  By providing structured volunteerism projects, our employees' expertise, their pro-bono services can increase our philanthropic and social impact in communities across the region. Ms. Seabrook is Manager of J.P. Morgan Diversity Council and is also the Co-Chair for the Council's subcommittee on training and policy focusing on an inclusive workplace environment.  She is also a member of WIN, an internal women's network and liaison between JPMorgan Club [for employees] and senior management. She initiated the firm's GO GREEN networks across several markets in Asia.  These networks implement new and innovative ways of reducing carbon footprint at the individual level; promote awareness and environmentally conscious choices within our offices, businesses and our community.  The key driver is to change behavior and foster an atmosphere of environmental responsibility.

Yu Serizawa
Yu Serizawa, after having studied at the Institut d'Etudes Politiques de Paris, joined Crédit Lyonnais in 1980 and worked in both their Paris Headquarters and Tokyo Branch. In 1985, she co-established InfoPlus, Inc. which published Nippon Finance, the first English-language newsletter on the Japanese Financial Markets. After leaving the partnership, she established Forma Corporation in 1992. Ms. Serizawa was Senior Advisor for Japan to the World Economic Forum (1989-2004) and currently serves as advisor to the president at Mori Building Company Limited (the largest private real estate developer in Japan), director of the Japanese Committee of Honour of the Royal Academy of Arts (London), secretary-general of the Science and Technology in Society (STS) forum. Forma Corporation advises major Japanese and foreign corporations as well as public entities on cross-border strategies and communications policies. Its activities include: planning and organization of fora, seminars and roadshows; planning and implementation of seminars and training programs for executives in the domain of cross-cultural management and business ethics issues, coupled with exclusive media and public-speaking programs; in-depth analyses on Japanese economic, financial and political situation; strategic consultation (investments, M&As, joint-ventures, alliances, government relations, public relations, publications).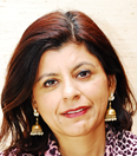 Shahilla Shariff
Shahilla Shariff is a senior legal adviser in the  Jardine Matheson Group, an Asian-based  conglomerate. She has been based in Hong Kong for  seventeen years. At Jardines, Ms. Shariff has had  extensive in-house legal experience throughout the  Asia-Pacific region and internationally, advising on a  wide range of corporate and commercial transactions.  Ms. Shariff has been a Governor of the Maggie Keswick  Jencks Cancer Caring Centre Foundation in Hong Kong since its inception in 2006. The Maggie's Cancer Caring Centres are a unique concept in cancer support and are patterned on a very successful UK model. They focus on creating transformative healing spaces in buildings designed by iconic architects. The centre in Hong Kong is being designed by Frank Gehry. Ms. Shariff sits on the Foundation's very small and select Working Committee and has been active with the Foundation on a wide variety of levels. Ms. Shariff has also been involved in establishing Mindset, the Jardine Matheson Group's major philanthropic initiative in the area of mental health. She was recently appointed a director of Karamah, a Washington DC-based organisation  funded by the Gates Foundation which she helped to found in 1993,  and which focuses on empowering Muslim women through education and an understanding of their legal rights. Ms. Shariff has lived and travelled extensively around the world and is fluent in a number of languages. She was educated at Harvard College, where she received an A.B. magna cum laude in Government. She attended Cambridge University as a Commonwealth Scholar and received her M.Phil in Social Anthropology. She holds a J.D. from Harvard Law School and is a member of the New York Bar. She has been the recipient of the Harvard Aga Khan Scholarship as well as scholarships from the Aga Khan Foundation. Ms. Shariff has always had a keen interest in development, cross-culturalism and women's issues, particularly in the context of religious minorities, and in furthering inter-faith dialogue.

Xin Shen
Xin Shen is the director of the Division of U.S. Affairs in the Department of American & Oceanic Affairs for The Chinese People's Association for Friendship with Foreign Countries.  Prior to taking on this role, Mr. Shen worked as a staff member and as the Deputy Director for this same department.  He also worked at First Secretary at the Chinese Embassy in Washington, DC.  He received his B.A. from Beijing Normal University and was a visiting scholar at Brigham Young University – Hawaii.  He received his M.B.A. from the University of International Business and Economics.

Gauri Sikri Lakhanpal
Gauri Sikri Lakhanpal is membership and development manager of the Asia Society Hong Kong Center.  Ms. Lakhanpal has been with the Asia Society for 5 years during which period she worked in two different centers, Hong Kong and Mumbai, on both programming as well as membership. Prior to joining the Asia Society, Ms. Lakhanpal was a management consultant focused on the media and telecom sector with Monitor Company in Hong Kong and with netdecisions, a UK-based technology consulting firm, in  Singapore. Ms. Lakhanpal has also worked as a freelance consultant and journalist for several media companies including the Federation of Indian Chambers of Commerce and Industry (FICCI), The Financial Express, Variety Magazine, and Star TV. M. Lakhanpal has dual bachelor's degrees from the Massachusetts Institute of Technology in Economics and Management Science, and a Master's degree from the London School of Economics.

Karen So
Karen So is the director of finance & administration of the Asia Society Hong Kong Center since 2007 and oversees finance, administration, human resources and company secretarial matters of the center. Ms. So has extensive experience in auditing, accounting and finance in a variety of large and small corporations, public sector bodies and a Big 4 professional firm in Hong Kong and Australia. Ms. So holds a Bachelor of Commerce degree from the University of New South Wales and an Executive MBA degree from the Australian Graduate School of Management, Australia.  She is also a member of CPA Australia and the Hong Kong Institute of Certified Public Accountants.

Susan Stautberg
Susan Schiffer Stautberg is the co-founder and co-chair for Women Corporate Directors, which is the only global membership organization and community of Women Corporate Directors. WCD now has over 675 women members who serve on over 850 boards in 27 chapters around the world. WCD can now arguably be described as one of the most powerful women's business communities in the world, strengthened by our focus on leadership, diversity, education, and best practices in corporate governance. Ms. Stautberg is also president of PartnerCom Corporation, which assembles and manages Advisory Boards globally for businesses, governments, and non-profits. Ms. Stautberg is an innovative, multi-dimensional leader as well as a visionary community and strategic alliance builder in the public, private, and social sectors.  In her capacity as corporate and non-profit director, she has served on or created the Advisory Boards for Avon, Bank of America, Bayer Diabetes Care, Citibank, CIGNA, Council on Competitiveness, Deutsche Bank Private Wealth Management, Goldman Sachs, Investment New Zealand, Merrill Lynch, Microsoft, Northern Trust, Northwestern Mutual, Proctor and Gamble, and The United Nations Office for Project Services. She co-founded On Board Bootcamp, which provides an insider's guide on how to be selected to be a Corporate, Private Company or Advisory Board Director.
Rob Stewart, Senior Vice President, Head of Marketing & Communications, Asia Pacific, Merrill Lynch (Asia Pacific) Ltd.

Winsome Tam
Winsome Tam is a program associate at the Asia Society Hong Kong Center for three years, with responsibilities in arts & culture programming. Prior to this, she was assistant manager with the British Council in Hong Kong in its arts & creative industries department. Ms. Tam received her Bachelor of Science at the University of Virginia and a Master of Social Sciences in Corporate Communication from The Chinese University of Hong Kong.

Kumie Tanaka
Kumie Sue Tanaka is currently the general manager in the Corporate PR Department at the Sony Corporation.  Prior to serving as the general manager, Ms. Tanaka worked as the assistant manager, executive assistant to the chairman and CEO, manager, and then senior manager in the same department.  She has also worked in the European Department of the International Marketing Division of the Audio Group and as a Marketing Manager for Personal Audio Europe.  She graduated from Sophia University with a major in Portuguese.

Karen Tang
Karen Tang has a B.A. in Social Science and a M.A. in Public Administration. Upon her graduation, she joined the Secretariat of Basic Law Consultative Committee of the HKSAR as the administration officer. After completing the consultation work, she developed her career in the media and multimedia services and has served the Ming Pao Group, a HK-based media for 7 years and was appointed to a number of posts, including deputy GM of Magazines Group and GM of Yazhou Zhoukan. She then served as deputy GM of the Chinese TV Network, GM of the Hongkong Telecom IMS, director of Multimedia Services, and director of E-commerce under the Hutchison Whampoa Group. Prior to joining the Foundation in 2006, she was the director of Communications of the University of Hong Kong.

Penny Tang
Penny Tang has been with the Asia Society Hong Kong Center for over three years, and handles business and policy programming. Prior to this, Ms. Tang was a reporter for more than a decade with electronic media. She was with TVB for over three years and with the public broadcaster, Radio Television Hong Kong, for seven years. Ms. Tang graduated from the University of Leeds, U.K., with a BA (Hons) in Modern Chinese Studies.

Yulee Teng
Yulee Teng is senior vice president, Organization and Talent Development at Citi Asia Pacific. She is responsible for developing and implementing a talent management strategy for Citi in the region that would position the firm as the preferred employer in its markets. She also serves as the Diversity and Inclusion liaison for Asia Pacific and ensures that the firm integrates diversity into its business strategy to drive a meritocratic and high-performing culture. Prior to joining Citi in 2004, she was associate director in Human Resources at UBS AG, responsible for graduate recruitment for the Asia Pacific region. Before that, she managed the recruitment efforts for the Capital Markets businesses at Merrill Lynch Asia Pacific. Ms. Teng began her career in Human Resources as a search consultant at Korn/Ferry International specializing in banking and consulting industries. She has also worked in the hospitality industry in the United States and Hong Kong. Born in Taiwan, Ms. Teng grew up in Hong Kong and has lived and studied in Japan, the Philippines, and the U.S. She holds a Bachelor of Science degree from the School of Hotel Administration at Cornell University.

Ngo Thi Phuong Thien
Ngo Thi Phuong Thien commenced her career at the University of Social Sciences and Humanities (USSH-HCMC), Vietnam National University HCMC in 1978.  She held a variety of posts during her research career including vice and dean of the Department of English Literature & Linguistics; Head of: Talented Students Program, 2nd University degree, British and American Studies programs, Vietnamese studies to foreign students. She also published textbooks and papers and presented on Vietnamese education and cultural studies for international conferences in Hong Kong, Taiwan, the US, Malaysia, Korea, and Thailand. Her communication skills and cultural awareness led to her being awarded one of the first international scholarships in the new era, to study for a post graduate diploma in TESOL at the University of Canberra in 1986-'87. This was followed in 1990-'91 by a scholarship to undertake an M.A. at the University of Warwick, UK. In the following years, she became involved in organizing and attending VN-US relations conferences for academic groups in the process of normalization between the US and Vietnam. Among many awards as Excellent Lecturer; Ms. Thien was conferred a medal for 25-year Merit to the Vietnamese Education Mission. Outside of her teaching career, she is secretary general of the Viet Nam UK Friendship Association (VUFA); Global Vietnamese Women Network (GVWN).  Currently visiting senior lecturer at the USSH, Ms. Thien is also director of the ALOV Centre – an organization actively promoting the participation of overseas Vietnamese in the development of Ho Chi Minh City and Vietnam.
Su-Mei Thompson is the Executive Director of The Women's Foundation, an NGO dedicated to the advancement of women in Hong Kong. Previously, she held senior management positions with Disney, the Financial Times and Christie's. As Managing Director of the FT in Asia from 2003 to 2007, she oversaw the launch of the newspaper's Asian edition as well as How To Spend It, FTChinese.com and FT Conferences in Asia. Upon leaving the FT in 2007, Su-Mei joined Christie's as Senior Vice-President, Strategic Business Development for Asia, where she ran strategic planning, marketing & communications, business development and Christie's network of regional representative offices. A co-founder of Intelligence Squared Asia, the Asian arm of the forum for live debate, Ms. Thompson currently serves on the boards of HKSE-listed Natural Beauty and Save the Children Hong Kong. She is also a corporate board member of The Cheltenham Ladies College.  Ms. Thompson writes on women-related issues for the South China Morning Post. She is an external advisor to the Planning Committee for the Chinese University's proposed gender studies undergraduate programme and a member of the Women's Commission's taskforce for women's development goals for Hong Kong. She holds a BA in Law from Cambridge University, a first-class Masters degree in Law (B.C.L.) from Oxford University and an MBA from IMD in Lausanne where she was the first woman to graduate on the Dean's List.

Sa Nguyet Tran
Sa Nguyet Tran is now managing the PR and Marketing department at Ho Chi Minh City Ballet Symphony Orchestra and Opera, a state owned arts organization for the presentation of classical music. Ms. Tran held a one-year fellowship in arts management at the John F. Kennedy Center for Performing Arts in Washington, DC and was inspired by the artistic excellence and the management effectiveness of the Kennedy Center. She is dedicated to the programming work and international cooperation at the HBSO and is trying to develop and realize a series of educational concerts for young audience in the city. Holding an M.A. degree in International Communications and Development from UK, she has also worked in the media as a TV producer/presenter for Ho Chi Minh City Television and a radio producer/presenter for the BBC World Service in London.

Vani Tripathi
Vani Tripathi is the national secretary of the Bharatiya Janata Party (BJP), the main opposition party of India. An actor by profession, she has been an activist bringing issues related to youth and women to the notice of various forums and has led several leadership programs in India and abroad.  As a celebrity campaigner of the BJP she has also managed campaigns for several candidates. Prior to joining the BJP she worked on various projects related to environment protection and global sustainability. Ms. Tripathi has been deeply involved in theatre, films and television and has worked in projects in both India and abroad. A graduate in political science from the Delhi University, she also went to drama school and did a course in acting under the guidance of the legendary theatre guru Mr.Ebrahim Alkazi.  She has to her credit 50 odd plays as an actor including works of legends like Anton Chekov, Peter Shaffer, Arthur miller, Tennessee Williams and several Indian playwrights. Ms. Tripathi also worked as an actor-teacher at the national school of drama's theatre in Education Company for few years situated in New Delhi. She has been a part of the Asia21 Young Leaders Forum of the Asia Society representing India and other forums' like the Magsay Say Foundation of the International Institute of Strategic Studies in Washington. She recently was a part of a delegation of young politicos that went to Japan, China and the Philippines on global sustainability. Ms. Tripathi also got the Global Leadership Award for the year 2008 from the Washington India Chair. She is back from one of the most prestigious programs of the United States called Women in Politics, where she represented India.

Mei-Mei Tuan
Mei-Mei Tuan is founder and managing partner of Notch Partners LLC, a pioneer and the leader in executive-centric buyout strategies and solutions. As a former investment banker at Goldman Sachs and Bank of America, she structured and arranged financings for multi-billion infrastructure and real estate projects both in the US and in developing countries. While obtaining her M.B.A., Ms. Tuan was awarded a public management fellowship to work at the Overseas Private Investment Corporation (OPIC) in Washington DC. Ms. Tuan has extensive experience in non-profit work, both at the professional and volunteer level. In the mid to late nineties, she served as the chief financial officer and chief operating officer at the Sierra Club Foundation and The San Francisco Food Bank. In both organizations, she oversaw all daily operations and strategic planning. Currently, Ms. Tuan serves on the Board of the Mid-Manhattan Performing Arts Foundation. Until 2009, Ms. Tuan was an active board member of the New Jersey Network Foundation (New Jersey Public Television and Radio). Ms. Tuan serves on the boards of Wellesley College's Alumnae Association and Business Leadership Council (BLC). Ms. Tuan also currently serves on the Board of the New Jersey Women's Forum, a chapter of The International Women's Forum. In 2008, Ms. Tuan was selected as one of the "50 Best Women in Business" by NJBiz, a weekly business journal which covers the state of New Jersey. Ms. Tuan has an MBA from Harvard Business School and a BA from Wellesley College. Having grown up in New York City, Ms. Tuan is a graduate of Stuyvesant High School and the Pre-College Division at the Juilliard School of Music. She is a former concert pianist and lives in New Jersey with her husband and two children.
C.C. Tung, Chairman, Orient Overseas (International) Ltd, Hong Kong
Pamela Tung, Director, Trans-Atlantic Trade, OOCL (Asia Pacific) Ltd, Hong Kong

Sumathi Vaidyanathan
Sumathi Vaidyanathan is in charge of Asia-Pacific Operations for Dow Jones Newswires. In this capacity, she looks after the various news bureaus in the region, recruitment, training and other issues like the editorial budget. Ms. Vaidyanathan has been with the company for 14 years, starting as a copy-editor in Singapore. In 2004, she moved to Delhi, minus family, to become bureau chief of South Asia in 2004.  She describes the next two years as at once the most exciting and challenging she's ever faced, partly because these were male dominated bureaus and partly because despite being an Indian she had never worked in India before. She returned to Singapore in late 2006 and held various posts before taking on the present role mid last year.  In all, she's been a journalist for nearly 20 years.  She began her career in Singapore, with Singapore Press Holdings, which publishes The Straits Times. She quit six years later having learned a fair bit about editing, page layout and working as a foreigner. Before moving to Singapore, she taught school for three years in Lagos, Nigeria.

Maria Luz C. Vilches is the Dean of the School of Humanities at Ateneo de Manila University and Associate Professor in the Department of English in which she was the Chair from 2004 to 2007. Previous to these posts, she was the Director of the Ateneo Center for English Language Teaching for 9 years after having been seconded by Ateneo to the WHO Learning Centre in Manila for five years where she taught intensive English to medical practitioners of the World Health Organization Western Pacific Region and eventually became the Centre's Director of Studies. While her original training was in literature, Dr. Vilches has further developed expertise and research in English Language Teaching in response to the need of the Philippine educational system along this area. Following this career trajectory, she thus obtained her Ph.D. in Applied Linguistics from Lancaster University, UK. She has been a key player in ELT projects under the auspices of the Philippine Department of Education and the British Council. In 1995-1999 she was the in-country coordinator for the Philippines English Language Teaching Project funded by the British Government's Department for International Development for the Philippine Public Secondary Schools. In 2003 she developed a mentor training program for the Department of Education. In 2007, she was part of the South East Asian regional core team in developing the British Council's Primary Innovations Project. For tertiary level education, she has been the Chair of the English committee of the Technical Panel for the Humanities of the Philippine Commission on Higher Education. Currently as Dean, Dr. Vilches has forged international links that can help foster greater cross-cultural exchange among students and faculty. She also aims for the School to be more creatively responsive to socio-cultural and environmental issues that confront us today. 

 Nicola Wakefield Evans
Nicola Wakefield Evans is a partner based in the Hong Kong  office of Mallesons Stephen Jaques. She  specializes in  public  and private mergers and acquisitions, capital markets  and  corporate finance transactions, associated corporate  advisory and certain regulated industries such as airports  and resources & energy throughout Asia and Australia.  She has acted for major Australian, Chinese and international corporations. In recent years, she has been involved in numerous significant and complex corporate transactions including PRC outbound investments, particularly in resources & energy, IPO's in Hong Kong and Australia and a number of technology, resources, private equity, media and communications projects.She is rated by a number of publications as one of Australia's leading M&A, capital markets, commercial, corporate governance and media lawyers. She has also had extensive management experience with the firm, including Partner In Charge of the Sydney office (2001-2004), Managing Partner, Practice (2004-2007) and Managing Partner, International (2007-2010). This experience allows her to appreciate the commercial issues as well as the legal issues of the matters that she is involved in and she is recognized by clients as being extremely organized and having outstanding commercial acumen.

Laura Walker
Laura R. Walker is president and CEO of New York Public Radio, comprised of WNYC-FM, WNYC-AM, and Classical 105.9 WQXR. Ms. Walker led the transformation of WNYC from a city-owned agency into an independent, award-winning non-profit with over one million listeners and a dedicated board of trustees. In February 2009, WNYC completed a $62.9 million capital campaign, above its original goals of $57.5 million, to finance the station's move to new headquarters at 160 Varick Street and to fund new programming initiatives. In 2009, WNYC acquired WQXR from The New York Times Company, preserving the City's sole 24/7 classical music station. During her tenure, WNYC programming has earned four Peabody Awards, the broadcasting industry's highest honor. Ms. Walker began her professional career as a journalist and producer at National Public Radio, where she received a prestigious Peabody Award for Broadcast Excellence. In 1983 she joined the staff of Carnegie Hall where she launched the award-winning series AT&T Presents Carnegie Hall Tonight. She joined the Sesame Workshop (formerly Children's Television Workshop) in 1987, where for eight years she worked on programming and development initiatives, and led the organization's efforts to establish a cable television channel (now Noggin). In addition to the WNYC Board of Trustees, Ms. Walker sits on the boards of the Educational Development Center, Saint Ann's School, and the Yale Center for Customer Insights and she is the Chair of the Hudson Square Business Improvement District Steering Committee. Previously, Ms. Walker sat on the Board of Advisors for the Yale School of Management and the Board of Directors for Public Radio International. Ms. Walker holds an MBA from the Yale School of Management and a BA in history from Wesleyan University. She resides in Brooklyn Heights with her husband, Bert Wells, and their son and daughter.

Limei Wang
Limei Wang is the director of Beijing World Art Museum, which is located in the Chinese Millennium Monument. Since she set up this museum, Ms. Wang has planned and organized dozens of wonderful exhibitions, including "Mirroring the Age – the Italian Art of the Renaissance" (2006),"From Monet to Piccaso – Masterworks from the Cleveland Museum of Art" (2006), "The Great Civilizations" (2006), "Tales from an Eruption: Pompeii, Herculaneum, Oplontis" (2007), "From the Academia to Impressionism: 19th Century European Paintings of the Perez Simon Collection" (2008), :The Preservation of Inheritance – the Weng Collection of Chinese Painting and Calligraphy" (2008), and "Qin-Han and Roman Civilizations" (2009). Prior to this position, Limei worked at the Palace Museum in Beijing and at the Foreign Affairs Office of the State Administration of Cultural Heritage in China as the Deputy Director. During her administration, she played an important role in organizing tens of great exhibitions of Chinese cultural relics worldwide, such as "Chinese Five Millennium Civilized Art shows", "The Golden Age of Chinese Archaeology: Celebrated Discoveries from The People's Republic of China", and "China: Dawn of a Golden Age" in U.S., "Yellow River Civilizations" in Italy, "New Archaeological Discoveries of China" in France, "Silk Road in China" in Croatia and "Exhibitions of the Worlds Four Great Civilizations" in Japan.  As head of foreign affairs, she has also organized a number of projects in education and in cultural heritage research and conservation: for instance the training program of Chinese museum directors, funded by the Mellon Foundation in the US, and the restoration of the gardens in the Forbidden City, funded by the China Heritage Fund in Hong Kong. 
Lulu Wang
Lulu C. Wang is the chief executive officer of Tupelo Capital Management L.L.C. Ms. Wang has been engaged in professional money management since 1972. She had been a director and executive vice president of Jennison Associates Capital Corporation for ten years before founding Tupelo Capital Management in 1997. While at Jennison, a primary platform for asset management at Prudential Financial, Ms. Wang managed assets for pension, endowment, and mutual funds. She joined Jennison Associates in 1988 from Equitable Capital Management where she had held the title of senior vice president and managing director, overseeing active equities management. She had been with Equitable since 1978 and prior to that, had been affiliated with Bankers Trust and Donaldson, Lufkin & Jenrette. Ms. Wang received her Bachelor of Arts degree from Wellesley College and subsequently earned a Masters in Business Administration from Columbia Business School. She is a Chartered Financial Analyst. Ms. Wang serves on the boards of MetLife Insurance Company, Asia Society, Columbia Business School, Metropolitan Museum of Art, Rockefeller University, WNYC Public Radio and the Committee of 100. Ms. Wang also serves as a Trustee Emerita of Wellesley College and as a consulting director of the New York Community Trust. Her professional as well as volunteer work have been honored by Asia Society, Columbia Business School, China Institute, the Metropolitan Museum of Art, the Museum of Chinese in America, Girls Inc., the New York Women's Agenda, the New York City Commission on the Status of Women, the American Women's Economic Development Corporation, and by Ernst and Young for entrepreneurial achievement. In her spare time, Ms. Wang, along with her husband, collects and races vintage cars; she also enjoys American paintings and furniture, cooking and gardening.

Yannan Wang
Yannan Wang is responsible for strategic development and management of operation as the director and president of China Guardian Auctions Co., Ltd. She is concurrently the director of Art Auctions Profession Committee of the China Association of Auctioneers and the Deputy Director of China Ancient Ceramics Society. As one of the founders of China Guardian Auctions, Ms. Wang was appointed as deputy general manager in 1993. Prior to that, she was the deputy general manager of the Great Wall Sheraton Hotel Beijing, where she served for 10 years. In 2007, she was bestowed the "Significant Contribution Award" by China Association of Auctioneers, to acknowledge her important contribution to the development of the art auction industry in China. She graduated from Guangzhou Foreign Languages University with a B.A. degree, and she studied Hotel Management in Brigham Young University, USA.

Xinying Wang
Xinying Wang  is the marketing director of the Asian Business Leader for the Modern Media Group.  Prior to this position, Wang was a PR manager at Beijing Automotive Company, a marketing manager at Sports Illustrated China, and a senior writer of Sports Illustrated China.

Yixun (Freda) Wang
Yixun (Freda) Wang is the executive director of the Asia Society Shanghai. She was also the managing director of Shanghai Wisdom Communication Consulting Co. based in Shanghai since June 2000. Prior to that she was the co-founder and managing director of ME-China Inc. and founding chief corporate representative of Dow Jones & Company Inc. in Shanghai. When she served as the chief corporate representative of Dow Jones Shanghai Representative Office, she was the managing director of Dow Jones TV Group China and vice chairman of Dow Jones Shanghai Consulting Inc. concurrently between 1995 and 2000, initiating several major media projects for Dow Jones in China. Between June 2000 and December 2004 she was the co-founder and managing director of M&E China Inc., a converging media content and software provider. The company was mainly invested by Singapore Infocom Investment Corp. from the Singapore Ministry of Information, Communications and Arts. She holds a Master's degree in Intercultural Management from the School for International Training with World Learning Inc. at Brattleboro, Vermont, USA and holds a Bachelor's degree in English from Shanghai Foreign Language Institute, China.

Helena Wong
Helena Wong is a successful senior, global executive with 25 years of general management and global consumer marketing experience. She has worked with major multinational companies like Procter & Gamble, Pepsi, and Western Union. Most recently, she held the position of Global President for Oregon Scientific. Prior to that, she was the President of Asia Pacific and Chief Marketing Officer for Esselte. She has also held general management and senior marketing roles with Western Union Financial services. Ms. Wong was previously Director of Business Development and Marketing for Pepsi-Cola International and worked 9 years for Procter & Gamble in different marketing and brand management leadership positions. She has had an excellent track record not only in growing companies, brands and teams around the world but also in turning around unprofitable businesses with public and privately owned companies. Ms. Wong is also Adjunct Professor at Hong Kong University of Science and Technology (HKUST) where she teaches New Product Development and Marketing. She has also been speaker in conferences, being the most recent one in Brazil about how to do business and marketing to the low income consumers of emerging markets. Recently, she was a speaker at The Economist event on Disruptive Innovation in Beijing, China. Ms. Wong is a native of Brazil and earned her M.B.A. at The Wharton Business School of the University of Pennsylvania, USA. She is fluent in English, Mandarin Chinese, Spanish, and Portuguese.
Sarah Wong was born and grew up in Hong Kong. She graduated in 1988 from Barnard College, Columbia University NY with a degree in Economics and a minor in French. In 1991, she obtained a master's degree from Columbia University's School of International and Public Affairs. Upon graduation she joined the family business, Four Seas Electrical Appliances Limited, a distributor in consumer electronics in Hong Kong and China. The early 90s saw the opening of the China market and the company's growth grew exponentially during this period. In 1996, with an increasing number of suppliers relocating to China, the company changed its focus and established Lian Wei Electrical Appliances to source locally made products for distribution within the Pearl River Delta as well as exporting to its subsidiaries in Singapore and Malaysia. As Managing Director and second generation of the founding family member she oversees all aspects of the company operations in Hong Kong and China.

Susan Wong
Susan Wong is the interim executive director of the Asia Society Hong Kong Center since June 2009.  Since its establishment in 1990, the Center has become the community's premier forum for public discussion of regional and global affairs. Prior to joining the Asia Society, Ms. Wong has worked at Hang Lung Properties Limited, a real estate developer listed in Hong Kong, for 10 years. Reporting to the Chairman, she oversaw philanthropic giving within Hang Lung as well as the Chairman's family foundation, planned and organized large scale international conferences and competitions, conducted research and analyzed data on world affairs, geo-political trends, statistics, economics, politics and culture, and interacted regularly with community figures, as well as international and local not-for-profit organizations and education institutions. From 1989 to 1998, Ms. Wong was with Swire Pacific Limited, a leading conglomerate listed in Hong Kong with major business interests in aviation and property. She started as a group management trainee with postings to various industries within the Swire Group, with the last posting as head of human resources at Swire Properties Limited. Ms. Wong earned her BBA from the Chinese University of Hong Kong. She is married with one son.
Lin Xu, Director General, Hanban; Chief Executive, Confucius Institute Headquarters; Counsellor, State Council of the People's Republic of China

Teresa Yang
Teresa Yang is vice chairman of Esquel Group, a leading textile and apparel manufacturer with operations throughout the world. Ms. Yang earned a Bachelor degree in Business Administration (BBA) from The University of Hawaii at Manoa and an MBA from the Chinese University of Hong Kong. In 1990, Ms. Yang joined Esquel Group and became assistant to deputy managing director.  She was appointed vice chairman of the Group in 2005. Ms. Yang is currently member of the Standing Committee and deputy director of Foreign Affairs for Xinjiang Autonomous Region's People's Political Consultative Conference, director of the Hong Kong Research Institute of Textiles and Apparel Limited (HKRITA), vice chairman of the Manpower Committee in the Hong Kong General Chamber of Commerce and also member of the Clothing Industry Training Authority (CITA). Ms. Yang was appointed to join the Public Affairs Forum in January 2010 and was also invited to serve the Advisory Committee on Textile and Clothing Industries in March 2010.  Ms. Yang has been a member of Young Entrepreneurs' Organization (YEO) Hong Kong Chapter since 1995 and board member of the Hong Kong Chapter in 1998-2000. Ms. Yang is concerned with the promotion of education. She is currently Director of Children's Medical Foundation and Chairman of Esquel – Y.L. Yang Education Foundation.   She has been involved in the mentorship programs at CUMBA, HKUST as well as St. Paul's Co-educational College in Hong Kong.

Kyung H. Yoon
Kyung H. Yoon is the chief executive officer of Talent Age Associates, a global executive search and leadership consulting firm specializing in chief executive, board member, and senior-level management search assignments for multinational corporations, mid-cap and startup companies, nonprofit entities, educational institutions, foundations, associations, and governmental units. Ms. Yoon is the former vice chairman of Heidrick & Struggles, a world renowned executive search and leadership consulting firm, where she had built and ran the Asia-Pacific practice. Currently, Ms. Yoon is a trustee, former chairman and President of the Asia America MultiTechnology Association (AAMA) and a board of director of the Silicon Valley Bank (SVB) serving on the compensation and director's loan committees. In addition, she also serves on the Advisory Board of Stanford University's SPRIE Greater China Networks Project and the Asia Society of Northern California. As a frequent speaker at international and executive conferences, she has spoken at the World Economic Forum, Harvard Business School, State of the World Forum, The Asia Society, the Global Human Resource Institute, the 17th Annual California Governor's Conference for Women, the Global Summit of Women and the Korea Information Technology Network Conference (KINCON). Ms. Yoon holds a Bachelor's degree in Economics and French Literature from Goucher College in Baltimore, Maryland and an M.B.A. in Finance and Marketing from the University of Chicago.

Shirley Young
Shirley Young is president of Shirley Young Associates, LLC, a business advisory company and serves as senior advisor to General Motors, China. From 1988 until December 31, 1999, she served as corporate vice president of General Motors Corp. Prior to this, she served as vice president for Consumer Market Development at General Motors' headquarters. A recognized expert in brand development and consumer motivations, Ms. Young spent her earlier career at Grey Advertising, becoming executive vice president, member of the Agency Policy Council and president of Grey Strategic Marketing. Shirley Young serves on the board of Teletech Holding, Inc. and Salesforce.com. Ms. Young is governor and former founding-chairman of the Committee of 100, a national Chinese-American leadership resource, and serves as Chairman of the US-China Cultural Institute. She serves on the worldwide board of directors of The Nature Conservancy and on its Asia-Pacific Council. She is a founding member of the Committee of 200, an international organization of leading businesswomen. Ms. Young was appointed to the President's Commission on Executive Exchange and was a member of the Business Advisory Council for the U.S. State Department Agency for International Development. Ms. Young is an honorary professor of Tsinghua University, Tongji University, and Huazhong Technology University; and honorary trustee of Jiao Tong University. She served as a trustee of Wellesley College and Interlochen Center for the Arts, and on the Board of Directors of the Associates of the Harvard Business School, and Phillips Academy in Andover, Massachusetts. She was named Advertising Woman of the Year by the American Advertising Federation and received the Women's Equity Action Award for Achievement in Advertising. Ms. Young is a graduate of Wellesley College, Phi Beta Kappa, and is a recipient of the Wellesley College Alumna Achievement Award.

Wenchi Yu
Wenchi Yu is policy advisor of the secretary's office of Global Women's Issues in the U.S. Department of State. Led by Ambassador Melanne Verveer, the Office of Global Women's Issues reflects President Obama and Secretary Clinton's priority to mainstream women and gender issues in U.S. foreign policy. Ms. Yu assists Ambassador Verveer in mobilizing concrete support for women's economic empowerment globally through programs and initiatives that ensure women's and girls' equal access to full participation in society. Prior to joining the Department of State, Ms. Yu was Senior Research Associate at the U.S. Congress's Congressional-Executive Commission on China where she focused on women's rights, human trafficking, and civil society development in China. Prior to her work at the U.S. Congress, Ms. Yu was Vice President of Human Rights at Vital Voices Global Partnership, an international women's NGO where she led the organization's Human Rights initiative. She has testified before the U.S. Congress.

Li Yuan
Li Yuan is managing editor of The Wall Street Journal's online Chinese-language edition.  Launched in January 2002 and redesigned in December 2008, Chinese.WSJ.com draws on the editorial resources of Dow Jones' global news network, while addressing the needs of local readers through the efforts of a dedicated bilingual team. The website features the latest in international business and financial news, and is updated around-the-clock every international business day. Chinese.WSJ.com has more than 600,000 registered users and is the only foreign Web site to rank (6th) in the top 10 business and finance sites in China. (Source: iwebChoice.com/iresearch.cn). A native of China, Ms. Yuan has been with the Journal since 2004, most recently as a columnist with WSJ.com and before that as a reporter covering the U.S. telecom industry.  Before joining the Journal, Ms. Yuan was a reporter with Xinhua News Agency, covering events in Thailand, Laos and Afghanistan, and an editor with Xinhua in Beijing. She holds a Master's degree in journalism from Columbia University, and a masters in international policy and practice from George Washington University.

Nancy Yuen
Nancy Yuen is one of Asia's most outstanding opera singers.  Ms. Yuen made her debut upon graduation from the Royal Academy of Music, London, with the Welsh National Opera, singing the title role of Madama Butterfly to great critical acclaim. She has since reprised the role all over the world, notably with the English National Opera, Scottish Opera, West Australian Opera, Opera Queensland, Opera Northern Ireland, Singapore Lyric Opera (SLO), Bangkok Opera (BO), the New Zealand International Festival of Arts, the Barbados Opera Festival, at the Royal Albert Hall in 1998, 2000 and 2003. Other starring roles in operas such as  Aida, Rigoletto, Rigoletto, A Midsummer Night's Dream, Tosca, Carmen and Don Giovanni among so many others. A celebrated recitalist and versatile concert artist, Ms. Yuen has given masterclasses in Taiwan, Malaysia, Singapore and China. She was one of the adjudicators for the 2007 Hong Kong Schools Music Festival and also for the "Competizione dell'Opera" organized by Opera Bremen, Germany in 2009. As an opera director, she has staged Salieri's "Prima la Musica" and Mozart's "Cosi fan tutte." In 2010 she sings Mimi and Pamina with SLO and Countessa with BO. Ms. Yuen was the head of vocal studies at Nanyang Academy of Fine Arts, Singapore from July 2003 to February 2010. She joins the Hong Kong Academy for Performing Arts as Head of Vocal Studies in March 2010.
Ming Zhang, Principal, McKinsey & Co.

Yiping Zhao
Yiping Zhao was born on November 14th, 1984 in Beijing. She graduated from Tsinghua University in 2009. Ms. Zhao currently works at the Beijing World Art Museum.