The Asia Society Partnership for Global Learning annual conference is the only one that brings together educators, business leaders, policymakers, and resource providers to focus on developing American students' global competence.
The conference will highlight theories and tools that will help build student global competence. You'll see model programs, take part in interactive dialogue, and choose from over 40 hands-on workshops.
For the full agenda, with workshop descriptions and speakers, download our app or view it online here.
See:
Friday, June 27th

Time

Event

7:30 – 8:30 am
Continental Breakfast
8:30 – 9:45 am
PGL Opening Plenary – Tony Jackson, Asia Society Vice President for Education, and Keynote – Dr. Tererai Trent "It is Achievable: Education, Equity, and Access"
10:00 – 11:15 am
Breakout Session 1
11:30 – 12:45 pm
Breakout Session 2
1:00 – 2:15 pm
Breakout Session 3
2:30 – 3:45 pm
Breakout Session 4
4:00 – 4:15 pm
Indian Classical Dance Performance – Sonali Mishra
4:15 – 5:15 pm
Student Panel moderated by Marc Chun (Hewlett Foundation) – "Deeper Learning through Global Competence"
5:15 – 6:30 pm
GEC sponsored cocktail reception and student art display – "Aesthetic Experiences Through a Global Lens" – with performance by  CSI High School International Studies World Percussion Ensemble, under the direction of Melissa Morris, Director of Music

Saturday, June 28th

Time

Event

8:00 – 8:45 am
Continental Breakfast
8:45 – 9:45 am
Keynote - Giselle Martin-Kniep
10:00 – 12:00 pm
Mini- Plenaries
Keynotes
Dr. Tererai Trent
Tinogona means "achievable" in Dr. Tererai Trent's native language. That word, perhaps above all others, guides everything she does. Born in rural Africa, Tererai Trent wanted to go to school. Against all odds, she did—all the way to earning a doctorate. Featured in Half the Sky, the book and film by Nicholas Kristoff and Sheryl WuDunn, and named Oprah's all-time favorite guest, Dr. Trent will speak at the Partnership for Global Learning Conference about education, equity, access, and giving back. Learn more about her work through her Tinogona foundation.
Giselle Martin-Kniep
Giselle Martin-Kniep is the President of Learner-Centered Initiatives and the Founder of Communities for Learning, two different organizations that promote sustained school improvement.
Giselle has a strong background in organizational change and several graduate degrees from Stanford University. She has worked with thousands of schools nationally and internationally in the areas of curriculum and assessment, adult learning, school improvement, leadership development and action research. Her books include Why am I doing this?; Becoming a Better Teacher; Capturing the Wisdom of Practice; Developing Learning Communities Through Teacher Expertise; Communities that Learn, Lead and Last; and Changing the Way You Teach, Improving the Way Students Learn.
Marc Chun
As an Education Program Officer at the Hewlett Foundation, Marc Chun works to develop and implement grantmaking for the Program's Deeper Learning initiative. He works with the Education Program's Deeper Learning Network, which is a consortium of ten school operators that oversee more than 400 schools in thirty-seven states; the Network serves to demonstrate the effectiveness of educating students in deeper learning skills. Chun also oversees the Program's research agenda.
Before joining the Foundation, Chun worked for the Council for Aid to Education, a nonprofit organization based in New York City that measured students' higher order thinking skills. As the director of education, he created and ran a professional development program that promoted curricular and pedagogical reform. He has also worked for the Stanford Institute for Higher Education Research, the Higher Education Research Institute, and The RAND Corporation. Chun earned a Ph.D. in education from Stanford University and completed a postdoctoral fellowship in sociology and education at Teachers College, Columbia University. He has three master's degrees: one in administration and policy analysis from Stanford University; a second in education from the University of California, Los Angeles; and a third in sociology, also from Stanford. He has taught at Stanford University, Columbia University, Vanderbilt University, and The New School, and has published on topics related to performance assessment and student learning.
Mini-Plenary Sessions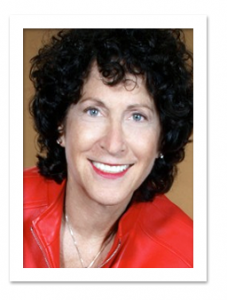 Service Learning: Academic, Engaging, Real
Catheryn Berger Kaye
Service learning—a powerful teaching strategy and high engagement activity for students—gives powerful meaning and purpose to teaching and learning. Coach students to go beyond required assignments to reveal hidden talents, apply themselves in ways that stretch their intellect, retain what they have learned, and transfer skills and knowledge to new situations. Local and global connections stretch students to gain new perspectives and understanding. Discover how service learning also advances global competencies while meeting core academic requirements. International consultant and author Cathryn Berger Kaye leads you through an understanding of the Five Stages of Service Learning in an interactive and engaging step-by-step process. Come to participate!  Learn more at CBK Associates.
Six School-Wide Strategies to Globalize Your School
Dr. Brandon Wiley
Understanding how to prepare students to succeed in an increasingly global society takes careful planning. Explore six schoolwide strategies school leaders and teachers use to globalize the curriculum and learning experience. Hear how schools across the United States are developing students' global competence through the use of authentic, project-based learning experiences and portfolio assessment. Participants will leave the session with practical tools and frameworks to identify ways they can develop a more globally oriented school.
Start With What You Love: Global Learning Tools for Passion-Based, Empathy-Rich Learning
Homa S. Tavangar
One beauty of global learning is that it can take on so many forms, where one size does not fit all.  This benefit also can pose challenges, like where to start, or how to make it meaningful? Join author of acclaimed "Growing Up Global" and the new "Global Education Toolkit for Elementary Learners" and school advisor/mentor, Homa Tavangar, in an exploration of how to connect global perspectives and tools to passions and interests (of teachers as well as students). We'll look at how to integrate global competencies into any topic of study, including Common Core Standards, and explore other key areas covered in the Global Education Toolkit, like getting more buy-in from staff and volunteers, forming meaningful partnerships with the wider community, and using technology and service to others to create deeper learning and human connection. The goal is to come away with inspiration to sustain your efforts for bringing the world home.
Develop Globally Competent Students Through Project-Based Learning (PBL)
Don Proffit and Meredith Wedin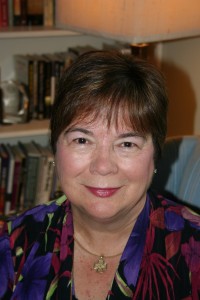 Thoughtful and well-designed project-based learning (PBL) experiences invite students to explore and take action on real-world problems and global issues. In addition to acquiring deeper knowledge within and across content areas, PBL also helps students acquire globally relevant knowledge and skills necessary for success in the 21st century.
During this highly interactive session incorporating hands-on activities and video examples, participants will explore connections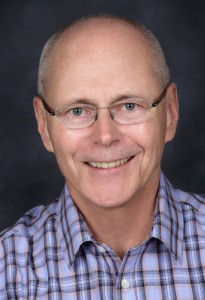 between Asia Society's Graduation Performance Systems' 4 Domains – Investigate the World, Recognize Perspectives, Communicate Ideas and Take Action in the World, and the Buck Institute for Education 8 Essential Elements – Focus on Significant Content, Develop 21st Century Skills, Engage In In-Depth Inquiry, Organize Tasks Around a Driving Question, Establish a Need to Know, Encourage Voice and Choice, Incorporate Revision and Reflection, and Include a Public Audience. During the session, participants will begin to design a globally focused project-based learning experience for their students.
Leveraging Social Media to Facilitate Global Bookchats & PLN Development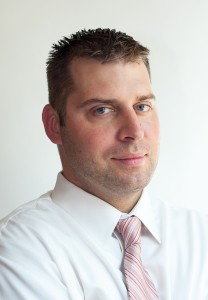 Dr. Joe Mazza
Today's free social media communication tools have evolved to the point where at any given time in the day one can connect with other students, educators, parents and community members from any timezone. This session will discuss the creation of a global personal learning network (PLN) through Twitter, and how this tool opens the doors to other tools to offer global staff professional development experiences using tools like Voxer, ApprenNet, blogs and more. Each of the tools will be demo-ed during the session, as well as LIVE conversations with others in the ed community around the world.
Strands
The conference has four strands:
Deeper Learning
Gain the teaching skills and knowledge than an ever-changing world demands. This strand focuses on curriculum, instruction, and assessment strategies related to global competence. Help students learn how to learn. Give them opportunities to apply critical thinking and decision-making skills to real-world issues and projects. Design learning experiences that allow them to work collaboratively and effectively with peers and experts around the world. Moreover, see how this type of education can benchmark a student's academic growth—and meet the Common Core standards to boot—to ensure they're on the right track to success.
Sessions include:
From Action to Outcomes: Assess the Impact of Global Project-Based Learning
How to Teach About Bias and Perspective
Active Teaching and Learning for Tomorrow's Global Citizens
Geo-Education – Learning for 21st century
Global Issues
Examine critical questions and themes to gain a better understanding of the world. This strand is about topics and events that are globally significant—and how they're being taught. Life-long learning comes from questioning how the world works. But how do educators instill this sense of curiosity in students? At the dawn of the global knowledge age, students need know how to ask questions, seek solutions, and apply thinking and skills on a global stage. Get to know how students learn about—and take on—issues of global significance.
Sessions include:
Globalize the Classroom through Virtual Exchange
Understand the World through Service
Water: Multiple Perspectives and Interdisciplinary Approaches
Zombies, Vampires, and Superheroes: Leverage Pop Culture to Engage Youth in International Affairs
A Digital World
Create a truly global environment, right in your own classroom. This strand is dedicated to using technology and media to go global with learning. Technology provides tools to help students investigate the world, analyze information critically, and weigh perspectives. It allows students to connect directly with peers and experts worldwide. It's also a powerful platform for students to reach a broad audience on issues that matter most to them.
Sessions include:
Youth Participation in the Global Digital Age: Getting Global With It
Films as a Passport to the World
Virtual International Field Trips
Digital Storytelling: Document Changes in Intercultural Competence
Language Matters
Help students thrive with multilingualism—at school and in the world beyond. More students than ever are learning a second or third language. Some are learning English while speaking a heritage language at home and in their community. What are the best ways to drive proficiency and give students real-world experiences using languages? This strand examines big ideas, research-driven design, and other best practices that allow the whole-school community—not just the language teachers—to support and benefit from a multilingual environment.
Sessions include:
Connect Language Learning with Career Paths
Make Language Learning Relevant and Compelling
Multilingual Multicultural Multimedia Projects

See What It's About
Presentations
Access previous years' presentations speakers posted to our SlideShare.net page.
Videos
Watch prior years' keynote speeches and panel discussions, and add your comments.
Photos
Some snapshots from prior years. You're welcome to republish these.
Stay connected
Like  our Facebook page and follow us on Twitter (@asiasocietypgl)!
Come with Colleagues
We encourage school, district and state teams to attend the conference together to leverage the benefit to their students. As such, the program is designed to promote a free flow of ideas and conversations among individuals with expertise in classroom practice, education administration, professional development, and public policy. Assemble a team of four or more people and save.
Plan Travel
The conference starts at 8:00 AM, Friday, June 27 and will conclude Saturday, June 28, by 2:00 PM.
Asia Society's International Studies Schools Network will have a summer institute June 26, 2014. Participation is by invitation only; faculty participation and travel may be grant supported. Check with your school principal for details.