Pre-Conference Sessions
June 27 1:15 – 4:15 PM
Take part in one of five pre-conference workshop led by master educators. Each three-hour workshop goes in depth on global learning topics. Each pre-conference session is $100, but you will save 10% if you register before April 30. Choose from:
Learning and Leadership in the Digital Age: Getting Technology R.I.G.H.T
Technology transforms the world in which we live. It can make the impossible possible and is the key to doing more with less. It's not the technology—it's how you use it. So join advocate for innovative education Angela Maiers for this session and explore new and effective ways to use technology.
We've selected the most significant new and emerging technologies and incorporated them into a flexible framework guiding how they can be used to accelerate learning, improve staff performance, and increase organizational effectiveness. Some of these technologies are new while others you may already use. The R.I.G.H.T framework will help you not only better understand technology, but view it from a fresh perspective.
About the Speaker
Angela Maiers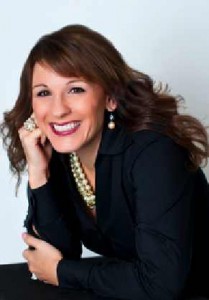 Angela Maiers is an award-winning educator, speaker, consultant, and professional trainer known for her work in literacy, leadership, and global communications.
She is an alumna of The University of Iowa, has a master's degree in Educational Supervision and Reading from the University of Iowa and has spent 22 years working in elementary, middle school, and university settings as a classroom teacher, reading specialist, coach, special programs facilitator, and university professor.
Today, Angela is at the forefront of New Literacy and Web 2.0 technologies. An active blogger and social media evangelist, she deeply committed to helping learners of all ages understand the transformational power and potential of technology as a vehicle and platform for their success in school and beyond.
Angela's intimate knowledge of teaching and learning, down-to-earth style, and powerful message of literacy as a vehicle for change have made her a highly sought-after keynote speaker and a vibrant, courageous voice in both the business and education space. Her latest books, The Habitudes and The Passion Driven Classroom, have inspired readers everywhere with lessons and ideas necessary to find their way on the social web and this newly flattened world.
As owner and lead consultant at Maiers Educational Services, she uses her passion for literacy and technology to discover creative ways to assist schools and organizations in meeting their learning and productivity goals.
When she is not at home in Clive, Iowa, spending time with her husband and two teenage children, you will find her on blog angelamaiers.com or on Twitter at @angelamaiers ; her favorite space for thinking, creating, and pushing the scope of her imagination and learning.
Service Learning: Academic, Engaging, Real
Service learning—a powerful teaching strategy—creates a conducive environment for developing transferable skills and knowledge, high engagement, and gives meaning and purpose to teaching and learning . Teachers continually describe how their students go beyond required assignments with service learning. The process allows students to reveal hidden talents, apply themselves in ways that stretch their intellect, retain what they have learned, and transfer skills and knowledge to new situations. Local and global connections stretch students to gain new perspectives and understanding. Discover how service learning also advances twenty-first century competencies while meeting core academic requirements.
During this comprehensive session, receive a copy of The Complete Guide to Service Learning: Proven, Practical Ways to Engage Students in Civic Responsibility, Academic Curriculum, and Social Action. Author Cathryn Berger Kaye leads you through a step-by-step process for planning a service learning experience that includes:
Making a case for service learning
Getting started
Essential elements
Interdisciplinary curricular mapping
Five stages of service learning
Action research
Literature connections
Be prepared for lively conversation, thoughtful reflection and an opportunity to design or improve your own service learning project.
About the Speaker
Cathryn Berger Kaye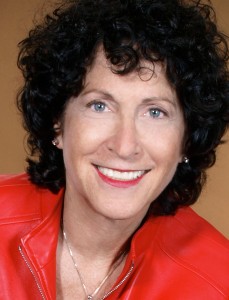 Cathryn Berger Kaye, M.A., president of CBK Associates and ABCD Books, travels throughout the U.S. and globally providing professional development, keynotes, in-depth institutes, and exceptional education and learning resources on service learning, youth engagement, environmental sustainability, and integrating twenty-first century competencies. Cathryn is the author of The Complete Guide to Service Learning, and co-authored two books with Philippe Cousteau: Going Blue: A Teen Guide to Saving Our Oceans, Lakes, Rivers, & Wetlands and Make a Splash! A Kids Guide to Saving Our Oceans, Lakes, Rivers, & Wetlands. Cathryn also has developed an international book writing process, In Our Global Village, with student-written books from 10 countries creating a portal for student-to-student learning and engagement. Cathryn can be reached at [email protected].
Deep Dive Into The K-5 Global Education Toolkit
Join us for an interactive launch of The K-5 Global Education Toolkit, a new book by Homa Tavangar (author of Growing Up Global: Raising Children to Be At Home in the World (Random House) www.growingupglobal.net), and Becky Morales (creator of Kid World Citizen blog http://kidworldcitizen.org/).
The authors will walk through Toolkit contents, such as school-wide projects for a day, week, month or full year across diverse global themes; global tie-ins to every subject, from science and music, to P.E., language arts and math, with dozens of examples for infusing global learning into Common Core standards; primers and examples on using technology for Classroom 2.0 connections, and mini case studies of dozens of real kids making real impact globally; as well as links, tips, projects, themes, and sample organizational tools for international events that are not isolated from ongoing learning.
Participants will engage in a collaborative planning exercise using hundreds of resources found in the Toolkit to spur real school planning: fixing on a theme, and brainstorming on applications across disciplines, special interests, class and extra-curricular time, partner constituencies, and action for service and impact. With numerous examples from the book based on real classrooms' trial and error in taking action and making a difference, going well beyond a list of great causes or websites, this workshop will show how to realize goals like "Recognizing Perspectives" and "Taking Action" into a school day or entire year, and is suitable for teachers, administrators, after-school programmers and parent volunteers.
Through small group work (that can turn into Professional Learning Networks beyond the session) and a reflection activity, participants will create tangible take-aways to implement in their learning environments.
About the Speakers
Homa Tavangar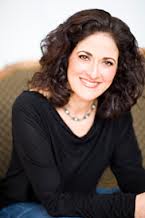 Homa Sabet Tavangar is the author of the widely acclaimed, Random House/Ballantine Books release, Growing Up Global: Raising Children to Be At Home in the World, named a "Best New Parenting Book" by Scholastic Parent & Child magazine, and hailed by national education and business leaders and media ranging from Dr. Jane Goodall to the BBC, NBC, ABC, Washington Post.com, Chicago Tribune and Sun-Times, Boston Globe, PBS, Parents Magazine, Rodale Press, and many more. Her book is sparking initiatives across the U.S. to help audiences from CEOs to Kindergartners learn and thrive in a global context – and have fun along the way. She has worked with organizations ranging from the World Bank and USAID to Education First (EF), PBS Parents, Sprout TV, Kidshealth.org, and was a Visiting Scholar at the University of Pennsylvania. She is a regular contributor to the Huffington Post, PBS, MomsRising, GOOD, and various education sites, among other media, and a sought-after speaker around global citizenship, parenting, globalizing curriculum and creating inclusive working and learning environments. She is a contributor to a new book by educator Heidi Hayes-Jacobs on new literacies and 21st Century learning, and co-author with Becky Morales of The K-5 Global Education Toolkit.
Prior to turning her sights to global education and parenting, Homa spent 20 years working in global competitiveness, organizational, business and international development with hundreds of businesses, non-profit agencies, governments and international organizations. Born in Iran, she also has lived in East and West Africa, South America and throughout the U.S. She graduated Phi Beta Kappa from UCLA and holds a Master's in Public Affairs from Princeton University's Woodrow Wilson School of Public and International Affairs. She speaks four languages and her religious heritage includes four of the world's major faiths. She is married and the mother of three girls ages nine, 17 and 19, an active volunteer in her local community near Philadelphia and serves on the boards of several international organizations.

Becky Morales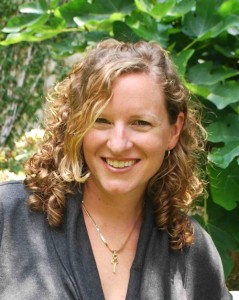 Becky Morales is the creator of kidworldcitizen.org, offering activities that help young minds go global. She is a teacher, teacher-trainer, and mom to four bilingual, multicultural, active kids aged five to eight. Becky holds a BA in Spanish education, an MA in teaching ESL, with a concentration in cross-cultural communication, and an MA in school counseling with a focus on immigrants in schools. She has led the international club at two schools, and has taught and trained teachers at numerous schools. Becky is passionate about global education, geo-literacy, and cultural exchange, and loves connecting with like-minded educators and parents.
Global Learning: Critical Issues, Critical Thinking
Can today's global issues be addressed effectively by empowering future generations to take on the challenges and opportunities of their time?
Acting on pervasive problems, such as poverty, conflict, or climate change requires understanding their varying impacts across the globe and knowing that they are parts of larger and deeply interconnected human and natural systems. Yet, examining a problem in a single locale does not always tell the full story. A broader perspective is essential to devise solutions that balance economic, societal, and environmental needs. In this session, we will explore curriculum resources and learning experiences that offer students opportunities to think critically about issues impacting their world and provide them the skills necessary for citizenship in the twenty-first century.
Developing global competence prepares students to navigate through college to career and civic life in an interconnected world. Understanding the concept of sustainability provides a framework for deciding which courses of action offer the best options for creating the world we want. Combining these powerful tools offer students opportunities to make learning meaningful as they learn academic content and participate in authentic tasks. In this hands-on workshop, participants will explore teacher and student materials that examine issues from multiple perspectives using the habits of critical thinkers (assessing arguments, adjusting opinions, supporting beliefs, seeking solutions) to uncover interconnections and work toward developing sustainable personal and structural solutions.
Participate in a learning studio and experience interdisciplinary lessons from student and teacher perspectives that draw parallels to real global challenges such as climate change, resource consumption, income inequality, and sustainable development. We will explore how to connect science concepts like ecosystem services and social studies concepts like taking responsibility as a member of a community. Leave with resources and strategies to upgrade your teaching practice.
About the Speaker
Dave Wilton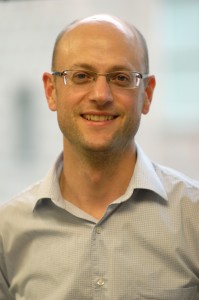 As a professional development manager, Dave conducts workshops, manages the peer educator program, and supports other outreach and program efforts for Facing the Future. Dave brings a diverse set of experiences to the nonprofit organization, having studied, worked, and volunteered in the fields of environmental review, education, and conflict resolution. Dave has taught in elementary and K-8 schools in the Seattle area. He has also worked as a land use planner for several local counties and cities; has done volunteer work as a small claims court mediator for the King County Dispute Resolution Center; and has acted as a reading and math tutor with Seattle's Youth Tutoring Program. He brings a global perspective to his work, with travels ranging from India, Italy, New Zealand, and Qatar as well as half the countries in South America.
Dave has conducted professional development workshops for pre-service, in-service, and non-formal educators. With a focus on combining research-based curriculum resources with experiences designed to address the needs of adult learners, participants leave with hands-on understanding and shared experiences ready for implementation. He has presented at conferences held by Asia Society, ASCD, NAAEE, NCTM, NCSS, and NSTA and also consults with schools, districts and educational organizations nationwide. Dave has a MEd from Antioch University Seattle and a BA in Urban and Regional Planning from Huxley College at Western Washington University. He has also studied conflict resolution at the Justice Institute of British Columbia's Centre for Conflict Resolution.
Develop Globally Competent Students through Project-Based Learning (PBL)
Thoughtful and well-designed project-based learning (PBL) experiences invite students to explore and take action on real-world issues. In addition to acquiring deeper knowledge across content areas, PBL also helps students build knowledge and skills necessary for success in the global innovation age.
During this highly interactive session incorporating hands-on activities and video examples, participants will explore connections between Asia Society's Graduation Performance Systems' (GPS) four domains (Investigate the World, Recognize Perspectives, Communicate Ideas, and Take Action), and the Buck Institute for Education Eight Essential Elements (Focus on Significant Content, Develop 21st Century Skills, Engage In In-Depth Inquiry, Organize Tasks Around a Driving Question, Establish a Need to Know, Encourage Voice and Choice, Incorporate Revision and Reflection, and Include a Public Audience). During the session, participants will begin to design a global project-based learning experience for their students.
The workshop will begin with a Chalk Talk on global competency and PBL. Following a brief conversation on participants' findings, we will provide an overview of Asia Society's GPS and BIE's Eight Essential Elements and explore similarities and connections to combine these concepts. Drawing on personal experience, video examples, and audience experience, we will share best PBL practice incorporating a global focus. Participants will then design a PBL experience for use in their classrooms.
About the Speakers
Don Proffit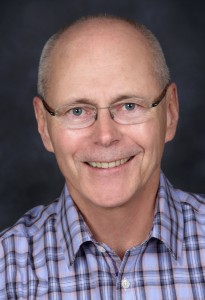 As principal of Lawrence High School in New Jersey until 2006, Don Proffit's priorities were promoting a caring, inclusive, safe school community, and supporting academic rigor, diversity, and ethics. In the years leading up to his work in Lawrence, Proffit's innovative education initiatives included directing a "Fame" magnet high school in dance and theater.
Proffit's passion for finding and implementing tools for forming stronger, more inclusive communities has led him from Maine to Bali. He is an associate with The World Café™ – a natural and effective way to host meaningful conversations that awaken collective wisdom and engage collaborative action; an Ethical Literacy® coach with the Institute for Global Ethics; and a national consultant with Asia Society's International Studies Schools Network and Partnership for Global Learning. He is also on the National Faculty of the Buck Institute for Education, which is dedicated to improving 21st Century teaching and learning throughout the world through Project Based Learning.
Proffit holds a master's degree in educational leadership with a visual arts focus from Bank Street College and Parsons School of Design, a Master's in creative arts education from Rutgers, and a Bachelor's degree in music from the Westminster Choir College.
He received the D. Bennett Mazur Award for Lifetime Achievement from the New Jersey Lesbian and Gay Coalition, has twice received the New Jersey Governor's Award in Arts Education, and is a John F. Kennedy Center for the Performing Arts Teacher Fellow.
In 2006, Proffit established Don Proffit Projects, LLC, to explore his varied creative and professional pursuits.
Meredith Wedin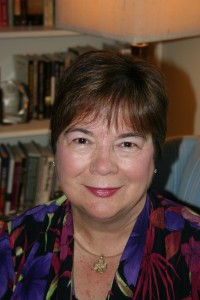 Meredith Wedin, as an educational consultant, facilitates a variety of coaching, professional and leadership development activities for the Asia Society International Studies Schools Network, Educate Texas, and Houston A+ Challenge. She serves as the Texas Regional Coordinator for the Asia Society International Studies Schools Network coaching two schools and implementing a regional professional development program. As Lead Innovation Coach for the T-STEM Academies with Educate Texas, she provides coaching and technical support to six T-STEM Center and eight T-STEM academies. For ten years, she directed the Houston A+ Challenge New Vision Leadership Academy where she has guided school administrators from six Houston area school districts on leadership development and establishing learning communities. She is currently directing their Middle School Leadership Academy serving five school districts. As a principal for 18 years in both public and private schools, Meredith served at the elementary and secondary level and was a Texas Education Agency Middle School Mentor Principal. She was named Outstanding Principal by the National Association of Elementary Principals and Outstanding Region IV Secondary Principal by the Texas Association of Secondary Principals. She has extensive background in leadership training, school development, and curriculum and instruction including project-based learning. Meredith received her Bachelor of Science from the University of Texas and her Masters from Lamar University.