Keynote Speakers
Meet the Keynote Speakers
Linda Darling-Hammond
Charles E. Ducommun Professor of Education, Stanford University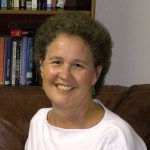 Linda Darling-Hammond is Charles E. Ducommun Professor of Education at Stanford University where she has launched the Stanford Center for Opportunity Policy in Education and the School Redesign Network and served as faculty sponsor for the Stanford Teacher Education Program. She is a former president of the American Educational Research Association and member of the National Academy of Education. Her research, teaching, and policy work focus on issues of school reform, teacher quality, and educational equity. From 1994-2001, she served as executive director of the National Commission on Teaching and America's Future, a blue-ribbon panel whose 1996 report, What Matters Most: Teaching for America's Future, led to sweeping policy changes affecting teaching in the United States. In 2006, this report was named one of the most influential affecting U.S. education and Darling-Hammond was named one of the nation's 10 most influential people affecting educational policy over the last decade. In 2008-09, she headed President Barack Obama's education policy transition team.
Among Darling-Hammond's more than 400 publications are The Flat World and Education: How America's Commitment to Equity Will Determine Our Future (Teachers College Press, 2010), winner of the 2011 Grawemeyer Award in Education; Powerful Teacher Education: Lessons from Exemplary Programs (Jossey-Bass, 2006); Preparing Teachers for a Changing World: What Teachers Should Learn and Be Able to Do (with John Bransford; Jossey-Bass, 2005), winner of the AACTE Pomeroy Award; Teaching as the Learning Profession (co-edited with Gary Sykes; Jossey-Bass, 1999), which received the National Staff Development Council's Outstanding Book Award for 2000; and The Right to Learn (Jossey-Bass,1997), recipient of the American Educational Research Association's Outstanding Book Award for 1998. Among recent recognitions, she is recipient of the 2011 Brock International Prize in Education, and the 2009 McGraw Hill Prize for Innovation in Education.
 
Deborah Deslile
Assistant Secretary, U.S. Department of Education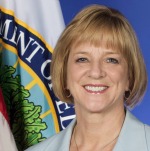 Deborah S. Delisle is assistant secretary of education for the U.S. Department of Education. Previously, she served as a national education consultant following her tenure as Ohio's 35th state superintendent of public instruction. In August 2011, the Cleveland Heights-University Heights City School District in Ohio honored Delisle by dedicating a school as the Deborah S. Delisle Education Options Center to recognize her lifetime of service to students.


Brandon Busteed
Executive Director, Gallup Education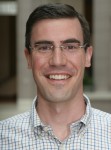 Brandon Busteed leads the development of Gallup's education work. His career spans a wide range of work as an educational entrepreneur, speaker, writer, and university trustee. Busteed's work involves integrating Gallup's research and science on selection, strengths, engagement, and wellbeing to improve student success, teacher effectiveness, and educational outcomes. His mission is to create a national movement to measure the educational outcomes that matter most, connect education to jobs and job creation, and to promote a paradigm shift from knowledge mastery to emotional engagement in education.
Busteed has founded two companies and one nonprofit organization as a social entrepreneur. He is the founder and former CEO of Outside The Classroom, a company that pioneered adaptive online education in alcohol abuse prevention. A three-year, 30-school, national study funded by the National Institutes of Health showed that AlcoholEdu — the organization's flagship alcohol-abuse prevention program — was effective in reducing binge drinking, drunk driving, and sexual assaults. More than 4 million students have taken this program, which is the only course of its kind proven to change behavior.
Busteed is a nationally known speaker and author on education policy and public health. He has written frequently for the Chronicle of Higher Education, Trusteeship magazine, the Huffington Post, and other publications. Busteed's work has been featured in the New York Times, the Wall Street Journal, the Washington Post, and on NPR and the NBC News "TODAY" show, among others.
Busteed received his bachelor's degree in public policy from Duke University. He is a trustee emeritus of Duke and has served on the Board of Visitors of the Sanford School of Public Policy. He is a member of Young Presidents' Organization and serves on the National Board of Directors for Alpha Tau Omega Fraternity. A former two-sport NCAA Division 1 athlete at Duke, Busteed continues to hone his competitive drive as an avid CrossFitter. He lives in McLean, Virginia, with his wife, Deanna, and two children, Anabelle and Harrison.

Karen Symms Gallagher
Emery Stoops and Joyce King Stoops Dean, Rossier School of Education, University of Southern California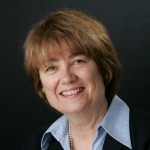 Since becoming Dean in 2000, Karen Symms Gallagher has focused the USC Rossier School on its mission to improve learning in urban education locally, nationally and globally. The School is now #17 in U.S. News and World Report rankings.
Under her leadership, Rossier launched its groundbreaking online Master of Arts in Teaching degree in 2009, which has since graduated over 1300 highly prepared teachers living in all 50 states and in nearly 40 countries. The School also pioneered the practitioner-focused education doctorate, now a national model, and launched its Global Executive Ed.D. program in 2012, enrolling education leaders from around the world. In Los Angeles, she and her faculty designed and opened USC Hybrid High, a transformational charter using personalized curriculum, technology and flexible schedules to assure success for high-risk students. The Dean also brought Math for America to Los Angeles, preparing exceptional math teachers to work in underserved schools.
Dean Gallagher was named a 2013 Pahara-Aspen Fellow, the first school of education dean to be so honored, as part of a cohort of two dozen nationally known education entrepreneurs and reformers. In addition, she was recently awarded the USC Provost's Prize for Innovation in Educational Practice, and was a finalist in the Chronicle of Higher Education's Technology Innovators of 2013.

Zak Malamed
Youth Panel Speaker, Founder and Organizer of StuVoice.org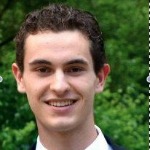 Zak Malamed is a 19-year-old advocate for the student voice in education policy. He is the founder and organizer of StuVoice.org and the #StuVoice Twitter chats. These efforts focus on uniting and centralizing the student voice. Student Voice also maintains a growing support network of students worldwide that works with students and for students to enhance and empower the student voice.
A graduate of Great Neck South High School, Malamed served as class president for three years and student government president for one year. Currently, he is a freshman Government and Politics major in the Global Communities program at the University of Maryland, College Park. At the university he serves as Student Government Association's assistant vice president of academic affairs.
Malamed also has served on the Do Something Youth Advisory Council and on the National Youth Association's Policy Council. During the previous two summers, he worked for the Lanier Law Firm, PLLC. In 2012, he received the NASSP/Herff Jones Principal's Leadership Award for his work as a student advocate, in addition to awards from the Long Island Press for his work as a high school journalist. He also served as Long Island Regional Director and Political Director for the New York High School Democrats.
His writings have been published in the Huffington Post, the New York Times, and GOOD magazine.
He has spoken and represented the student voice at education conferences nationwide, namely the International Society of Technology in Education conference, #140edu, and NBC's Education Nation. Follow him on Twitter @ZakMal.

Eliza Cummings
Youth Panel Speaker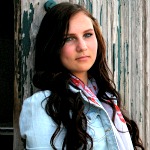 Born and raised in Denver, Colorado, Eliza began attending the Denver Center for International Studies in 2006 as part of the school's first 6th grade class. At the age of thirteen she traveled with Global Explorers ona global service learning trip to the Yucatan Peninsula in Mexico. During Eliza's freshmen year of high school she participated as a sighted guide, guiding blind and visually impaired Mexicans and Americans, to the summit of Iztaccihuatl as part of a public service campaign against blind discrimination in Mexico. This expedition was led and championed by Erik Weinmeyer, the first blind man to climb Mt. Everest. Eliza then spent her junior year abroad through Rotary International in the Philippines. During that year Eliza assisted with Rotary service projects and immersed herself completely in Filipino culture. Thanks to her year abroad and experience as a DCIS student, Eliza solidified her passion for international relations and creating global change. During her final year as a DCIS student she spent a month in Northern Uganda working for Women's Global Empowerment Fund to sponsor the event Kikopo pa mon Gulu (Creating a Voice for Women) as well as a public forum between women advocates, Acholi religious leaders, and government officials to discuss the role of women in peace building and security in Uganda. Eliza will be attending Smith College in the fall and will be majoring in Government and Anthropology.

Nikhil Goyal
Youth Panel Speaker, Author of "One Size Does Not Fit All: A Student's Assessment of School"
Lauded by the Washington Post as a future U.S. Secretary of Education, at age 17, Nikhil Goyal is the author of One Size Does Not Fit All: A Student's Assessment of School, by the Alternative Education Resource Organization. In 2012, Goyal was named one of the "World Changers" for Dell #Inspire 100. He is also 2013 Forbes 30 Under 30: Education and ORIGIN Magazine: The Nation's Top Creatives. For his efforts in education, Goyal accepted the 2013 Freedom Flame Award. Past winners have included Dr. Martin Luther King and John Lewis. An international speaker, Nikhil Goyal is also a guest lecturer at Baruch College. Goyal serves on the board of FairTest and is an education advisor to Hill Krishnan's 2013 campaign for New York City Council. He is also leading a Learning Revolution movement to transform the American school system. Goyal lives with his family in Woodbury, New York.

Isabel Cruz
Youth Panel Speaker
Isabel Cruz, a 17-year-old Brooklynite, is a senior at Bard High School Early College in Manhattan. As a student, Isabel loves to study political science and languages, especially Chinese and Spanish. Isabel is also passionate about civic engagement. Her time working with organizations such as the Sadie Nash Leadership Project and Damayan Migrant Workers Association has helped her to develop her voice as a leader and an activist. She is the co-founder of 365 Days of Good Eats, a grassroots teen organization dedicated to food politics and responsible consumerism. She hopes to continue to her activism after her graduation while continuing her education at Yale College in New Haven, and beyond.

Steven Culbertson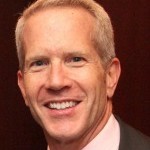 ISSN Summer Institute Speaker, President and CEO of Youth Service America

Steven A. Culbertson is President and CEO of YSA, an international NGO that activates, funds, trains, and recognizes young people, ages 5-25, and their adult champions. In 2000, Steve led the international expansion of National Youth Service Day into Global Youth Service Day, now the largest service event in the world. Today, YSA coordinates GYSD activities in 135 countries on six continents. In 2008, he developed Semester of Service, an academic framework that links Martin Luther King Day of Service (January) to Global Youth Service Day (April) with service-learning projects of "duration and intensity". Steve studied at the University of Grenoble, has a degree in both English and French from Hamilton College, and lives in Washington, DC.   Follow Steve on Twitter: @Culbs

Meet the Mini-Plenary Speakers:
Kathleen Cushman
 Co-founder, What Kids Can Do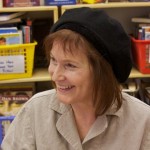 Kathleen Cushman is an educator and writer who for 25 years has specialized in the lives and learning of youth.
As co-founder of the nonprofit What Kids Can Do (WKCD), she has collaborated with youth on nine books for educators, including Fires in the Bathroom and Fires in the Mind: What Kids Can Tell Us About Motivation and Mastery. Her recent work includes a "NEDTalk" animation featuring a teen brain, a series of "Just Listen" one-minute video commentaries by youth, and an online course on student motivation. In her forthcoming e-book The Motivation Equation, teachers, students, and learning scientists unpack the learning conditions that spark high motivation and mastery in the classroom.

Honor Moorman
Associate Director for Professional Development and Curriculum, Asia Society Partnership for Global Learning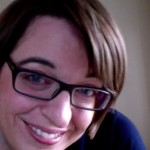 Honor Moorman is the Associate Director for Professional Development and Curriculum at Asia Society's Partnership for Global Learning. She was previously an educational consultant supporting the Asia Society's International Studies Schools Network. For eleven years, she was on the faculty of The International School of the Americas as an English Language Arts teacher, Internship and Service Learning Coordinator, and Dean of Instruction for English and Social Studies. Honor has also taught pre-service teachers at Texas State University and Trinity University and served as a secondary literacy specialist for the North East Independent School District. She was formerly a co-director of the San Antonio Writing Project and associate editor for NCTE's Voices from the Middle.

Marcie Denberg-Serra
Education Program Associate, Tanenbaum Center for Interreligious Understanding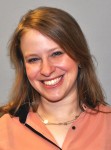 Marcie Denberg-Serra is responsible for overseeing Tanenbaum's Education Program Initiatives.  Prior to joining Tanenbaum she served as the Assistant Regional Director for the San Diego Regional Office of the Anti-Defamation League. Her position with the ADL included bringing cyberbullying, anti-bias, and diversity training programs and resources to the educational community in San Diego.  Marcie also has experience in developing Holocaust Education initiatives including the San Diego Regional Bearing Witness™ Institute which provides Catholic school educators with the training and resources necessary to teach their students about the historical relationship between Jewish and Catholic communities.  Marcie has a B.S. in Business Administration, with a double concentration in finance and marketing.

Don Proffit
Founder, Don Proffit Projects, LLC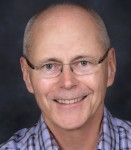 As principal of Lawrence High School in New Jersey until 2006, Don Proffit's priorities were promoting a caring, inclusive, safe school community, and supporting academic rigor, diversity, and ethics. In the years leading up to his work in Lawrence, Proffit's innovative education initiatives included directing a "Fame" magnet high school in dance and theater.
Proffit's passion for finding and implementing tools for forming stronger, more inclusive communities has led him from Maine to Bali. He is an associate with The World Café™ – a natural and effective way to host meaningful conversations that awaken collective wisdom and engage collaborative action; an Ethical Literacy® coach with the Institute for Global Ethics; and a national consultant with Asia Society's International Studies Schools Network and Partnership for Global Learning. He is also on the National Faculty of the Buck Institute for Education, which is dedicated to improving 21st Century teaching and learning throughout the world through Project Based Learning.
Proffit holds a master's degree in educational leadership with a visual arts focus from Bank Street College and Parsons School of Design, a Master's in creative arts education from Rutgers, and a Bachelor's degree in music from the Westminster Choir College.
He received the D. Bennett Mazur Award for Lifetime Achievement from the New Jersey Lesbian and Gay Coalition, has twice received the New Jersey Governor's Award in Arts Education, and is a John F. Kennedy Center for the Performing Arts Teacher Fellow.
In 2006, Proffit established Don Proffit Projects, LLC, to explore his varied creative and professional pursuits.

Rupa Mohan
Vice President of Programs, Network for Teaching Entrepreneurship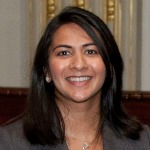 Rupa Mohan has over 10 years of experience designing, implementing and evaluating multi-site educational programs. An experienced author of educational content and training manuals, Ms. Mohan has taught entrepreneurship and leadership workshops to hundreds of teachers and youth workers, providing a unique blend of international best practices and local content.

Elizabeth Colby
ELO/After School Director for Newfound and ILN Next Generation Coordinator for the NH DOE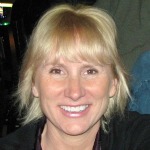 Elizabeth Colby has been in the afterschool and youth profession for the past 28 years. Elizabeth was the Executive Director for a local Community Center for nine years. For the past 14 years she has been with the Newfound Area School District. Her responsibilities have included: School-to-Career Coordinator; Writer, Director and Manager of district grants; 21st CCLC Afterschool Director for K – 12th grade; Community Liaison; Enrichment Coordinator; Life Long Learning Coordinator; and the Extended Learning Coordinator.  Presently, she is the Newfound Area School District's Extended Learning Coordinator and the 21st CCLC Afterschool Director. Along with her Newfound position she is currently serving as the part-time ILN/Nxt Generation Coordinator for the State of New Hampshire's Department of Education.

Jennifer Siaca Curry
Director of National Technical Assistance, The After-School Corporation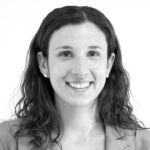 In her role as Director of National Technical Assistance, Jennifer Siaca Curry manages TASC's capacity-building portfolio for cities and systems. She is responsible for creating tools and practices that support expanded learning opportunities that add more time and experiences to students' days. TASC works nationally in communities including New York, New Orleans, Rochester, and Baltimore. Prior to joining TASC, Jennifer worked for the New York State Afterschool Network (NYSAN), where she was responsible for state policy and system-building projects. Jennifer has an MPA from the NYU Wagner School of Public Service and is pursuing an EdD in educational leadership at the NYU Steinhardt School of Culture, Education, and Human Development.

Alexis Menten
Director of Afterschool and Youth Leadership Initiatives, Asia Society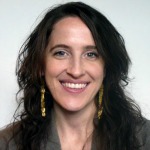 Alexis Menten is the Director of Afterschool and Youth Leadership Initiatives at Asia Society, where she works to advance global learning in afterschool and expanded learning programs. She leads the Partnership for Global Learning's Expanding Horizons initiative, which provides technical assistance and professional development to statewide afterschool networks as well as national and city partners. Alexis also directs Asia Society's Proficiency-Based Pathways work, which is developing and piloting a performance-based assessment system for awarding credit based on proficiency in schools and out-of-school settings in Denver, Houston, and New Hampshire. Alexis joined Asia Society in 2005 after several years in Central Asia and the Middle East, where she coordinated youth programs for the Aga Khan Trust for Culture and directed a US State Department-funded educational technology initiative for Relief International – Schools Online. She is a graduate of Bryn Mawr College.