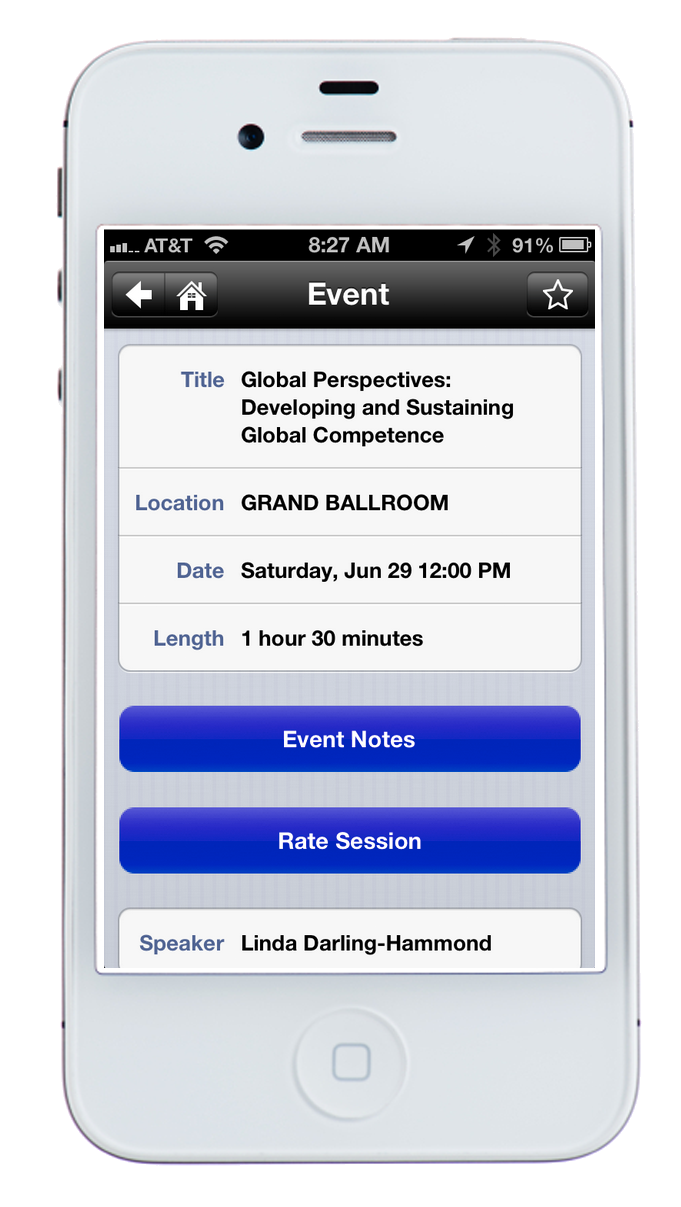 Use the Rate Session tool to give anonymous feedback to presenters and organizers.
It's simple: on the app, navigate to the session you're in, and hit the blue "Rate Session" button.
Answer five simple questions through a star-rating session, and give us your comments, if you have anything additional to say.
Ask any Asia Society staff or consultant if you need help.