Sponsors
The conference is made possible by the vision and generosity of:

Founding sponsor

MetLife Foundation supports education, health, civic and cultural organizations. It seeks to increase opportunities for young people to succeed, encourage leadership development for teachers and principals, and connect schools, families and communities. Its funding for education is informed by findings from the annual MetLife Survey of the American Teacher. For more information visit www.metlife.org

Lead Sponsors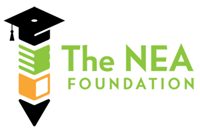 The NEA Foundation is an independent, public charity supported by contributions from educators, corporate sponsors, and others.  We partner with education unions, districts, and communities to create powerful, sustainable improvements in teaching and learning. For more information visit www.nea.org.

Supporter

The students of today are the workforce of tomorrow. State Farm and the State Farm Insurance Companies Foundation proudly support the Asia Society and their focus on quality education. We believe it's more important than ever to invest in our education system and ensure our students have the necessary tools for success. For more information, visit www.StateFarm.com.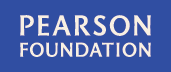 The Pearson Foundation is an independent non-profit organization that promotes literacy, learning, and great teaching. We do this by collaborating with leading businesses, not-for-profits, and education experts to share good practice; foster innovation; and find workable solutions to educational disadvantages. Learn more on their website www.pearsonfoundation.org.

Interested in sponsoring the annual conference?
Download Sponsorship Package
Please contact Jessica Kehayes at 212-327-9227 or jkehayes@asiasociety.org.