I'm excited to report Dan Rather will open this year's Partnership for Global Learning conference.
Journalist and author Dan Rather will discuss his most recent investigative reporting on school systems around the world. In 2006 Rather founded the company News and Guts and became anchor and managing editor of HDNet's Dan Rather Reports, which specializes in investigative journalism and international reporting. Here he hosts investigative stories including his view on education and innovation in countries such as Singapore and Finland.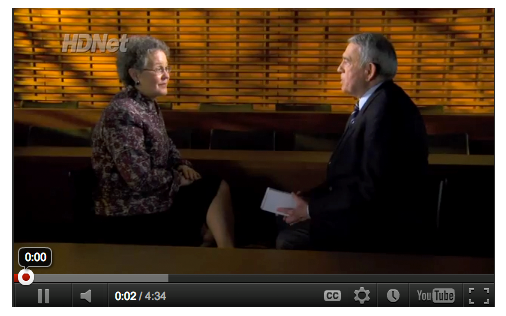 Dan Rather interviews Linda Darling-Hammond in a segment titled, Teaching is Rocket Science.
Watch episode excerpts from Finnish First and Take a Lesson from Singapore.
Dan Rather is one of the most recognized and respected journalists in the world. He has covered virtually every major world event in the past 60 years. Come meet him at PGL12, and get a signed copy of his new book, Rather Outspoken.