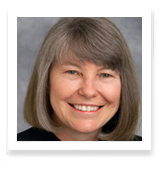 Vivien Stewart is vice president for education at Asia Society. She is responsible for Asia Society's programs to promote the study of world regions, languages, and global issues in U.S. schools, and for building connections between U.S. and Asian education leaders.
This includes working with a network of state leaders to promote international education; creating a national initiative to expand the teaching of Chinese; managing a prizes program to recognize excellence in international education; providing professional development and Web resources for teachers and students; and developing a model network of internationally oriented schools in cities around the United States.
She has developed a series of international benchmarking exchanges to share expertise between American and Asian education, business, and policy leaders on how to improve education to meet the demands of globalization. She has undergraduate and graduate degrees from Oxford University. In 2007, she was awarded the Harold McGraw Prize for lifetime achievement in education.