Archive: Model Performances
1 | 2 | 3 | 4 | 5
During the 1960s and 1970s, artists sought to create works that fulfilled Mao's dictum that art should serve the people. This occurred not only in the visual arts, but also in the performing arts with the creation of new operas and ballets that told stories of heroic peasants and soldiers throwing off the shackles of feudalism. These generally glorified work and personal sacrifice for the greater well-being of the nation. In remote regions where the population was largely illiterate, songs composed of Mao quotations played a crucial role in spreading "Mao thought" and the political ideology of the revolution.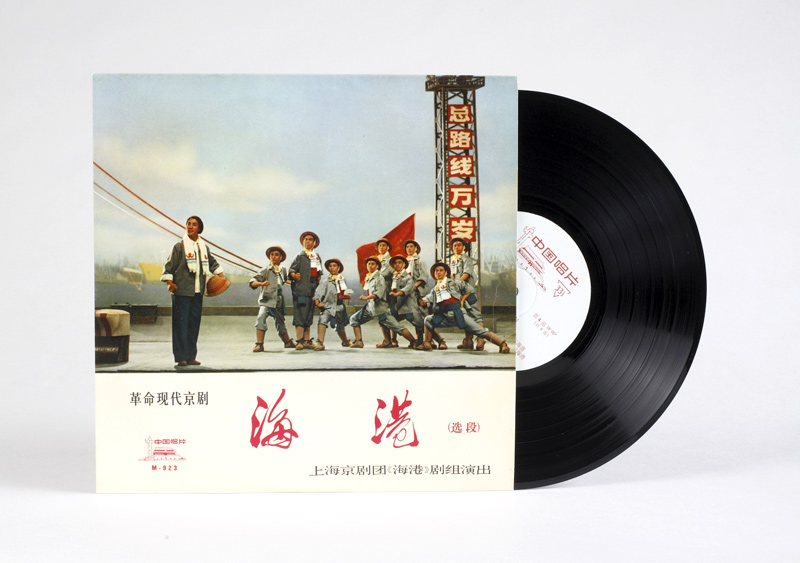 On the Docks record jacket and record
Battledore Collection
On the Docks tells the story of a worker in Shanghai harbor who acquires political consciousness. This record jacket shows a scene from the opera, which exemplifies the "model operas" that were created under Mao's wife Jiang Qing's guidance. From the mid-1960s, Jiang Qing led a reform of traditional Chinese opera during which eight "model performances" were produced, including five Beijing operas, two ballets, and one symphony. The two revolutionary ballets, The White-haired Girl and The Red Detachment of Women, were filmed and shown in the United States in the 1970s.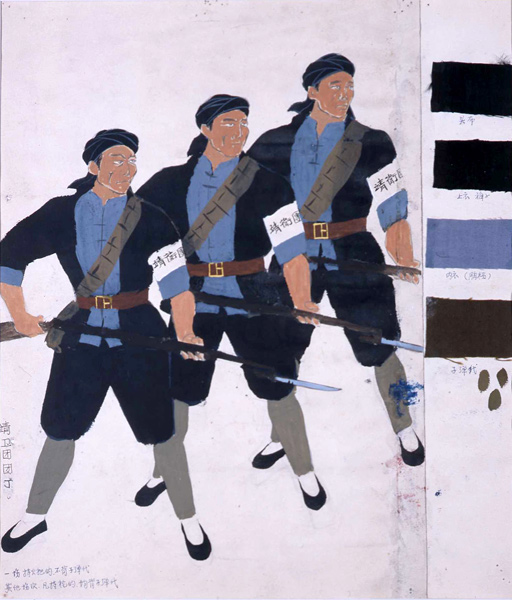 Model Opera Costume Design
1974
Gouache on paper
Collection of Wang Mingxian
In the late 1970s more operas were made under Jiang Qing's supervision, including Azalea Mountain. This is a sample of an original costume designs for the production, complete with fabric swatches.
Intro | Mao | To Rebel | Never Forget | Up to the Mountains | Archive | Long March