Never Forget Class Struggle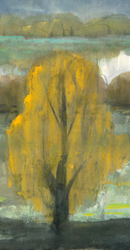 Age and class determined how a person was treated during the Cultural Revolution. Well-respected, older artists such as Lin Fengmian, Li Keran, Pan Tianshou, and Shi Lu, whose ink paintings had been widely revered before the Cultural Revolution, found their work not just out of fashion but scorned as examples of bourgeois decadence. These older artists sometimes modified their works to accommodate revolutionary themes; however, some were included in "black painting" exhibitions, which were circulated across the country and held up for denigration. Mao called on students to denounce teachers who held bourgeois ideas. During the first few years of the Cultural Revolution, many senior artists found themselves at the mercy of Red Guards. Lin Fengmians house in Shanghai was seized while Pan Tianshou, then President of Zhejiang Academy of Fine Arts, was persecuted and imprisoned in a cowshed—a makeshift prison where people accused of being antirevolutionary were held and forced to self-criticize and learn Mao thought. Due to these difficult circumstances, older artists created few artworks during this period and even fewer survive today. Other artists who wanted to paint nonrevolutionary subjects, such as landscapes, had to do so in secret. One such group of artists that has recently come to light is the No Name Group. Although their work may not appear to be radical in subject matter and form, the very act of painting nonrevolutionary subjects at this time was considered transgressive and potentially dangerous.
Intro | Mao | To Rebel | Never Forget | Up to the Mountains | Archive | Long March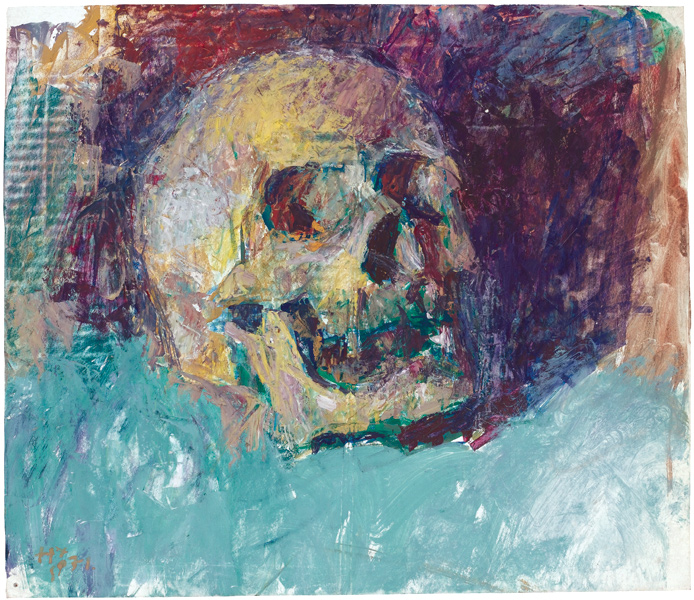 Han Xin 韩盺 (born 1955)
Sinner
1971
Gouache on paper
11 13/16 x 13 3/4 in. (30 x 35 cm)
Collection of Han Xin
Han Xin's use of color and course brushstrokes in this oil painting is unusual for works created during this period and shows a Fauvist influence, a style that was not acceptable by government standards. Han Xin was one of the youngest artists to be included in a "black paintings" exhibition. He was part of the "Devils of Painting, Old and Young" exhibition, held at the Shanghai Art Museum. The first "black painting" exhibitions were held in 1974 at the National Art Museum in Beijing after the Ministry of Culture determined that a group of artists, who mostly worked in ink painting, were ruining the socialist system.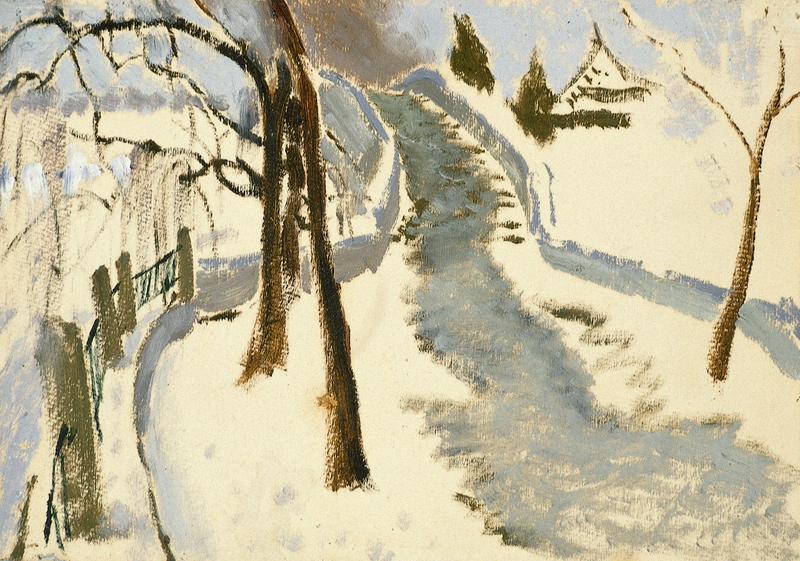 Ma Kelu 马可鲁 (born 1954)
Morning Snow
1975
Oil on paper
7 5/16 x 10 1/4 in. (18.5 x 26 cm)
Collection of Ma Kelu
The No Name Group began in the early 1960s as a collective of artists who were interested in painting their surroundings. The artists in this group pursued the idea of "art for art's sake" in defiance of the prevailing idea that art should serve the people or the political ideology of the day. They created portraits, still lives, and landscapes; subjectivity and individualism were at the core of their artistic practice. Although active beginning in the 1960s, the group's first exhibition took place in 1975. The No Name Group is now considered to be the first non-official art movement to have developed after the founding of the People's Republic of China.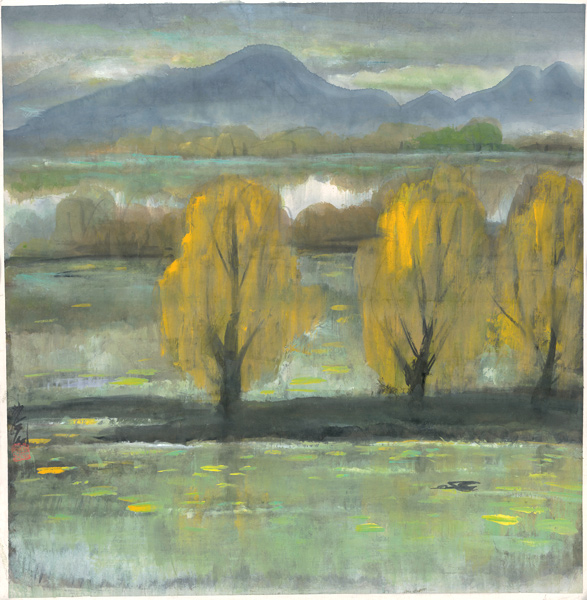 Lin Fengmian 林風眠 (1900–1991)
West Lake
Mid-1960s
Ink and color on paper
26 3/8 x 26 3/16 in. (67 x 66.5 cm)
Collection of Feng Yeh
West Lake illustrates the artist's memory of Hangzhou where he served as President of the Zhejiang Academy of Fine Arts for ten years. Lin Fengmain, who studied art in France, was forced to leave the Academy after a campaign to denounce western influences on art was launched in 1949, after the establishment of the People's Republic of China. During the Cultural Revolution, his works were criticized as "black paintings" for their gloomy, shadowy atmospheres. His home was raided and he was later imprisoned. Lin Fengmian is said to have destroyed many of his works, tearing them up and flushing them down the toilet, before Red Guards came to raid his home. He was imprisoned until 1972. Six years later he settled in Hong Kong where he lived until his death in 1991. He is considered to be a pioneer of modern ink painting.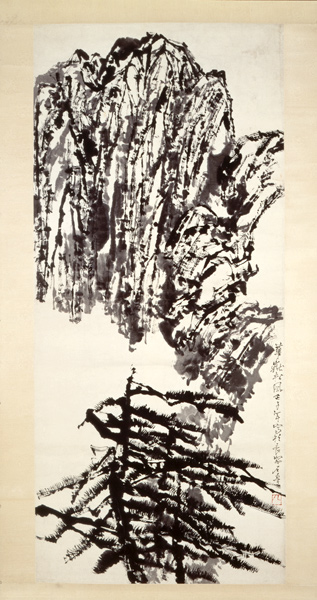 Shi Lu 石鲁 (1919–1989)
Pines at Hua Shan
1972
Hanging scroll; Chinese ink on paper
60 x 26 3/4 in. (152.4 x 68 cm)
Take a Step Back Collection
In traditional Chinese painting, pine trees represent the noble spirit of the intellectual. The artist Shi Lu wrote in a poem: "I love the pines of Mount Hua, tall, noble, solemn, and dignified."
Shi Lu was an important ink painter of the Chang'an School in Xi'an. His paintings are recognized for their expressive brushwork and highly individualized style. At the beginning of the Cultural Revolution, he was publicly criticized, tortured, and sent to a labor camp where he incurred both physical and mental injuries from which he never fully recovered.
Intro | Mao | To Rebel | Never Forget | Up to the Mountains | Archive | Long March