Filipino urban planner, social entrepreneur, and Asia 21 Young Leader, ARNEL CASANOVA who is the current President and CEO of state-run Bases Conversion and Development Authority (BCDA) of the Philippines gave a talk on the subject of resilient and livable cities last February 20 at Bonifacio Global City, in Manila. The talk was hosted by the Asia Society Philippine Foundation, and Young Public Servants, entitled #iPlan: Resilient and Livable Cities.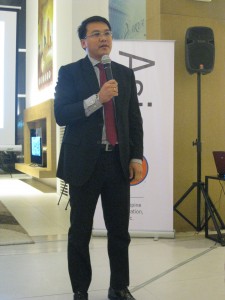 Casanova made the case for a resilient and livable city. He told the audience that according to the 6th Climate Change Vulnerability Report, the Philippines ranked as the 9th most vulnerable country in the planet. More than 50% of Filipinos are exposed to natural hazards, and that 82% of the total land area of the archipelago is vulnerable from natural hazards. He also shared with the audience the history of urban planning in the Philippines, and briefly touched upon the cultural factors underlying Filipino's decision-making process.
"Every one, every geek, nerd, artist, musician will have a space here, they could do whatever they want to do here. We want to create that space" Casanova says.
As he is in charge of the organization mandated to convert former military bases into regular spaces, he told the audience how vital it is to ensure that the city they'll transform is "of the future."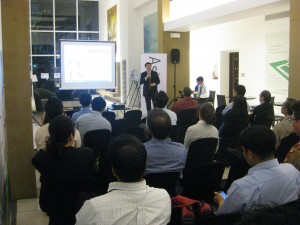 He ended the remarks with the emphasis on the fact that ordinary citizens are the major stakeholders in a city's urban plan, and that ultimately, their participation is irrefutable. More relevant now, as for the first time in recorded human history half of the world's population live in cities.
Casanova was also a speaker at the recently concluded Pacific Cities Sustainability Initiative where he was part of a panel that spoke about Integrated Planning for Resilient and Livable Cities last March 12.
Arnel Casanova has a law degree from the University of the Philippines, and obtained his Master's degree in Public Administration from Harvard University's Kennedy School of Government as a World Bank scholar. He has a Certificate on Financial Negotiations from the United Nations Institute for Training and Research. He's a recipient of the Philippine Legion of Honor Medal.
Related Links
Pacific Cities Sustainability Initiative
Asia Society Philippines
Bases Conversion and Development Authority