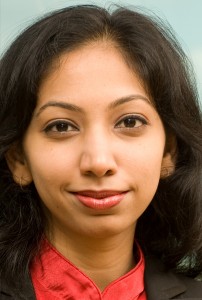 Ziena Jalil (A21Young Leader, New Delhi 2011) has been appointed Regional Director of South Asia for Education New Zealand, the New Zealand Government's international education promotion agency and will be based in India from late May 2013. Her role encompasses regional education diplomacy and cooperation, business development, marketing and student recruitment.
Ziena was most recently New Zealand Trade Commissioner in Singapore where she led the promotion and facilitation of bilateral business opportunities and relationships for New Zealand businesses looking to enter or grow in Singapore. She has also worked in Hong Kong as Head of North Asia Marketing and Communications for the New Zealand Government's economic development agency and led regional campaigns positioning New Zealand as an attractive trade and investment partner across Greater China, Japan and South Korea.
Ziena has significant experience in international business development, regional management, diplomacy and strategic relationship building, as well as a strong history of client servicing and account management. She has award-winning international branding, marketing and communications experience.
Earlier in her career Ziena worked in public affairs roles for energy companies, education providers and not-for-profit organisations in Auckland, New Zealand.