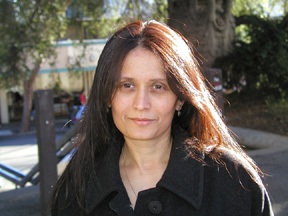 The State Government of Karnataka in India recognized Swati Ramanathan's (A21 Young Leader, Singapore 2007) initiative called TenderSURE—a project that aims to improve the quality of life in India, by getting urban road infrastructures right.
The government allocated US$37 million in its budget last year to help build roads specific to the design standards of TenderSURE. This high-level recognition is a huge achievement for the project, with 45 roads currently being redesigned in Bangalore alone. Moreover, TenderSURE was recently recognized by Volvo and the Embassy of Sweden in India, with the Volvo Sustainable Mobility Award 2012. This award recognizes mobility-focused sustainability initiatives that are highly replicable, and have made a tangible impact at both the grassroots and policy levels.
Swati Ramanathan is co-founder of the Janaagraha Centre for Citizenship and Democracy which is committed to transforming cities and citizenship in India. She spearheads a multitude of projects including two online initiatives on retail corruption and hyper local citizen participation. One of these is Ipaidabribe.com, which is now the world's largest crowd-sourced anti-corruption platform, and has been replicated in Greece, Kenya, Pakistan, Zimbabwe, Ukraine, Kosovo, Morocco, and Azerbaijan.
Swati also catalysed INSPIRE (Integrated Spatial Planning Including a Regional Emphasis), a national program which aims to improve the urban quality of life by developing robust Master Plans at the city or regional level. She manages all aspects of high-level advocacy needed to institutionalize the projects at the policy level, as well as catalyse interest among the private sector. Swati also founded the India Urban Space Foundation, a non-profit focused on improving urban planning, urban design, and planning policies in the cities of India.
Swati has also written a number of media articles and policy publications. Moreover, she was honoured with the Rajyotsava Puraskar—the highest civilian award, by the Government of Rajasthan for her work on the Jaipur 2025 Master plan.
Swati holds a Master's degree from Pratt Institute, New York and prior to returning to India, she has worked in the Design, Architecture, and Planning field in both the United States and the United Kingdom.