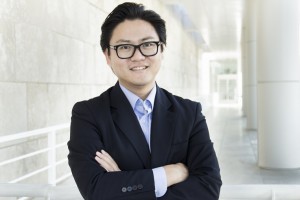 Steve Chung (A21 Fellow, 2009) took up a new post as CEO of TicToc Planet, Inc. an innovative smartphone instant messaging and social networking service based in Silicon Valley, San Francisco. The company is funded by SK Planet, South Korea's leader in web and mobile services and a key subsidiary of SK Telecom.
Steve's background combines operating and investing in both early and large stage media and technology companies. Most recently, Steve worked as a partner in a private equity fund, overseeing the world's largest curated social media site for teenagers We Heart It.com, among other portfolio companies.
Prior to this, Steve held C-level & EVP positions in two publicly listed companies in online video and Internet infrastructure sectors in the US, Asia and Europe, and also served as Chief Operating Officer at Pan Media Corporation where he produced a weekly, prime-time talk show featuring global figures such as Madeleine Albright, Nicole Kidman and Arnold Schwarzenegger reaching 600 million viewers throughout China.