Safeena Husain (A21 Young Leader, New Delhi 2011), Executive Director at Educate Girls is happy to announce that a memorandum of understanding has been signed on 9th April 2013 with the Government of Rajasthan. The successful non-profit she created 5 years ago to reduce the gender-gaps districts of Rajasthan is now officially extending to the Sirohi district. Safeena hopes to help an even larger number of Indian rural girls get access to education.  After focusing previously on the Pali and Jalore districts, Educate Girls' model has proven to be sustainable and efficient. Safeena says her team is thus ready to scale and to have 542 more villages joining the program.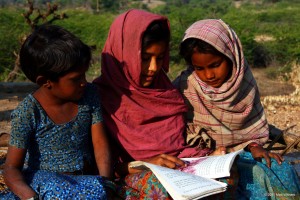 Safeena aims to improve the literacy rate in Sirohi (currently only 56.02%) by getting the communities involved in their children's learning. To do so, Educate Girls will work hand in hand with the government, the villagers and the teaching staff. While the non-profit sets up and strengthens parent led School Management Committees, its field staff will identify educated village youth to volunteer as Team Balika.
Team Balika work as champions for girls' education. They will enroll more girls into schools and will support the school management committees. Teachers will be trained in creative learning techniques and will be assisted by Team Balika. This way every child will benefit from the program (improved school infrastructure, better teaching and learning results).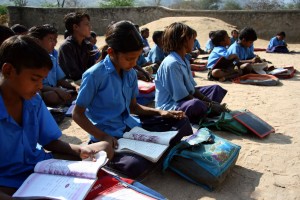 This expansion to Sirohi will help Educate Girls reach out to 200,000 children, 90,000 of which will be girls. Safeena proudly confirms that "Our office in Sirohi was inaugurated on January 1st 2013 and we are looking forward to a sustainable and productive partnership with the local communities!"