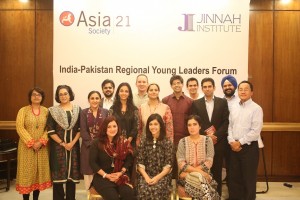 Asia 21 Young Leader SATCHIT BALSARI authored a piece that was published yesterday in the New York Times' India Ink Blog where he explains how the difficulty of simply gathering a group of Indians and Pakistanis in Islamabad reveals the strains between the countries, but also showed the group how urgently change is needed.
Read the full article here.
Satchit Balsari is an emergency physician in New York who was born and raised in Mumbai. He is an Asia 21 Young Leader and an India-Pakistan Young Leaders Initiative Fellow.