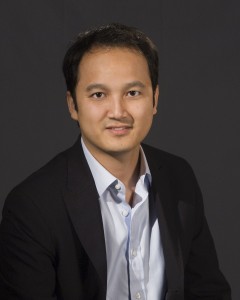 Huan Le (A21 Young Leader, Seoul 2006) just started a new company called Medifr, which is a patient collaboration platform that is based upon the referral of a patient from one healthcare giver to another.
Today, one in five referrals made by physicians fails.  In addition, of those referrals that succeed, over one-third of those referrals do not have quality outcomes.  Some patients suffer adverse medication interactions.  While in other situations physicians failed to inform the healthcare provider to whom they have sent the referral material health information about the patient.  These problems all extend partly from the reality that most patient referrals today are done via phone or fax.  Medifr was built to become a patient care collaboration platform between healthcare providers who are in different practices, institutions, or organizations.
Huan is President of Medifr.  He also e sits on the executive team of DiCentral, a fast growing supply-chain software company, where he executed the company's acquisition strategy.  Huan is also the founder and member of the board of Caphin, Inc., a ready-to-drink beverage company, whose first produce is Vietnamese iced coffee.  He is also a member of the advisory board of Asia Society Texas and a member of the board of the Museum of Cultural Arts Houston. He obtained his law degree from the University of Texas School of Law and his undergraduate degree at the University of Southern California.  He grew up in Houston, Texas and is an enthusiastic supporter of the city, its people, and its food.