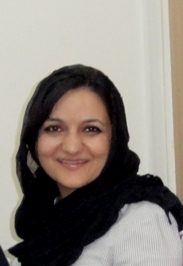 In an article for Voces Creative Voices in Development, Lida Nadery Hedayat (Asia 21 Young Leader, Tokyo 2008) looks into the effect of peace process in Afghanistan is motivated by the international community's desire to disengage militarily and the effect of that policy on Afghan women.
She notes that much progress has been made in Afghanistan for women and in development generally but that corruption remains a problem within the system.  The financial burden on foreign countries to support Afghanistan being untenable, negotiations have opened with the Taliban to ensure some form of stability after the 2014 NATO withdrawal deadline.  Hedayat, along with many Afghan women, is "concerned about what the impact of these negotiations and sharing of power with the Taliban will mean for us."  President Hamid Karzai's support for the Ulema Council's declaration has raised concerns, with women excluded from the negotiation process.  The declaration "allows husbands to beat their wives… and encourages sex segregation."   Hedayat sees negotiations with the Taliban as a potential catalyst for rolling back the progress Afghan women have made over the past 10 years.  She calls for recognition of the situation of women and girls in the country, and demands that "women's voices must be incorporated into the peace process from the onset."  Without considering women's rights, Hedayat concludes, peace "can never be true peace."
Read the article here.