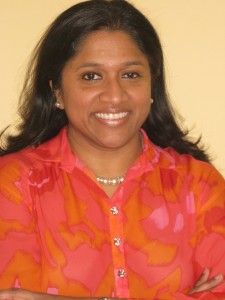 Esther Benjamin (A21 Young Leader Delegate, 2009) is now CEO for Africa Operations with Laureate Education (www.laureate.net). She will be responsible for developing and launching the company's strategy for the Africa Region. Esther will initially work from corporate headquarters in Baltimore, Maryland, but will relocate to Johannesburg, South Africa this summer.
Laureate is a global leader in providing access to high quality, innovative institutions of higher education. Laureate's network includes over 65 accredited campus-based and online universities. Currently, more than 750,000 students are part of Laureate's academic community that spans 29 countries throughout North America, Latin America, Europe, Asia, North Africa and the Middle East.
Prior to joining Laureate, Esther worked in President Obama's Administration. She was a senior foreign service, political appointee and served as the Associate Director for Global Operations for the United States Peace Corps. Before serving in government, she held senior leadership positions in the public, private and non-profit sectors. Over the past 20 years, she has worked worldwide in over one hundred countries.