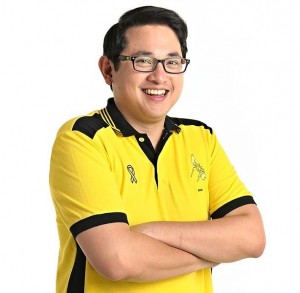 Asia 21 Young Leader Paolo Benigno "Bam" Aquino IV was officially proclaimed a member of the Philippine Senate on Friday, May 17, after winning over 14 million votes in the Philippine mid-term elections last week. With this victory, Bam follows in the steps of his uncle–former senator Benigno "Ninoy" Aquino II, his aunt who is former Philippine President Corazon "Cory" Aquino, as well as his cousin Benigno "Noynoy" Aquino III, the current President of the Philippines.
Previously, Bam served as Commissioner-at-large of the National Youth Commission, the main youth policy-making arm of the Philippine government, and went on to become its Chairman in 2003. Twenty-five years old at the time, he had the distinction of being the youngest official person to lead a Philippine government agency. As Chairman, Bam and his team implemented two annual initiatives–the Ten Accomplished Youth Organizations and the Presidential Youth Fellowship Program. In 2006, Bam Aquino co-founded MicroVentures, Inc., a social enterprise company that manages the internationally-recognized Hapinoy Program providing micro-financing, training, and access to new business opportunities for women micro-entrepreneurs. In 2011, the Hapinoy Program won the United Nations Inspire Grand Prize. Bam's other advocacies have included Read to Lead, a reading advocacy campaign; Children's Hour, a fund raising project for less fortunate children; and the Haribon Foundation, an environment NGO. He also hosted the youth-oriented talk shows "Breakfast" and "Y Speak."
With this background in social enterprise and youth advocacy, Bam intends to use his position in the Senate to make these issues part of the national discussion. According to him, all national issues—employment, health, environment, and agriculture—are youth issues. He has vowed to push for legislation that will promote education and employment for young people, and also institutionalize loans for small and medium enterprises.
Bam is a member of the original class of Asia 21 Young Leaders. Please join us in congratulating Bam and wishing him much success!