In his essay, Asia21 Fellow JIA PING talks about the US-China Dream, where he states that the idea of a "new type of great power relationship" has gained quite a lot of focus since the meeting between Presidents Barack Obama and Xi Jinping in June.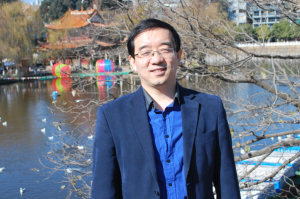 He talks about another term, the "Chinese Dream" that has gained attention since the change in leadership in China. He asks whether is it possible for China to realize this dream without isolating its citizens? Will the U.S and China be able to come together on a common platform, share mutual dilemma and build on a relationship that will require change and compromise on both sides? Moreover, he mentions that "pain-point" areas such as anti-corruption, geopolitical foreign diplomacy and international governance institutions are some of the important issues that U.S and China could cooperate on and work together. Whether U.S and China could go back to a "Quasi-Alliance" relationship again, as Henry Kissinger appealed in his On China, is still a question without a clear answer, but jointly contributing to a more dynamic and, positive global order is something worth of trying, for by both sides.
Read the complete essay here.