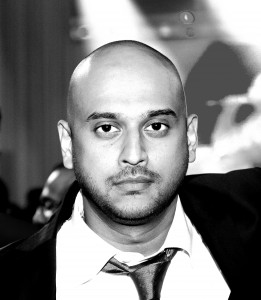 CHEVAAN DANIEL is this week's Asia 21 Young Leader.  CHEVAAN recently won Sri Lanka's most prestigious corporate leadership award—the Chief Executive of the Year award.   He was also selected as one of Sri Lanka's 40 Under 40 Young Leaders by the Echelon—a  leading business publication—for his efforts in wielding significant influence on the country's news agenda. Chevaan is the head of News 1st—the largest electronic news network that has been feted both locally and internationally with many accolades—and the most powerful media brand in Sri Lanka, reaching over 15 million in a country of 21 million.   In addition to his responsibilities at News 1st, Chevaan also sits on the boards of two media companies, MTV and MBC which own and operate a total of nine channels.
We are delighted to have Chevaan as a member of the Asia 21 family! "I was honored as an Asia 21 Young Leader in 2011 & I met many other leaders with incredibly inspiring achievements. Amongst the lasting friendships I made were doctors, actors, film-makers & scientists. Meeting these young leaders made me rethink my own personal benchmark. I knew I needed to get better. And I realized that Asia was in good hands, if we came together like we did in New Delhi. The lasting impression made in 2011 has stayed with me and so have the friends I made" he says.
Chevaan is a Fulbright Scholar with a passion for martial arts, poetry, photography and music. His professional experience includes a stint with NBC in New York. He won the Most outstanding Young Person of the Year award conferred by Junior Chamber International, for his contribution to media in 2008.